Tesla's price has fallen another 4% today as the stock continues its downtrend from the high of $900 in January to $564 at the time of writing as pictured above.
The stock has fallen by 20% in the past month and by more than 12% in the past five days with Dow Jones down today as well by 0.4%.
The fall in Tesla's price coincides with a bitcoin crash to $42,000. The crypto has lost about a third of its value from its recent high of $64,000.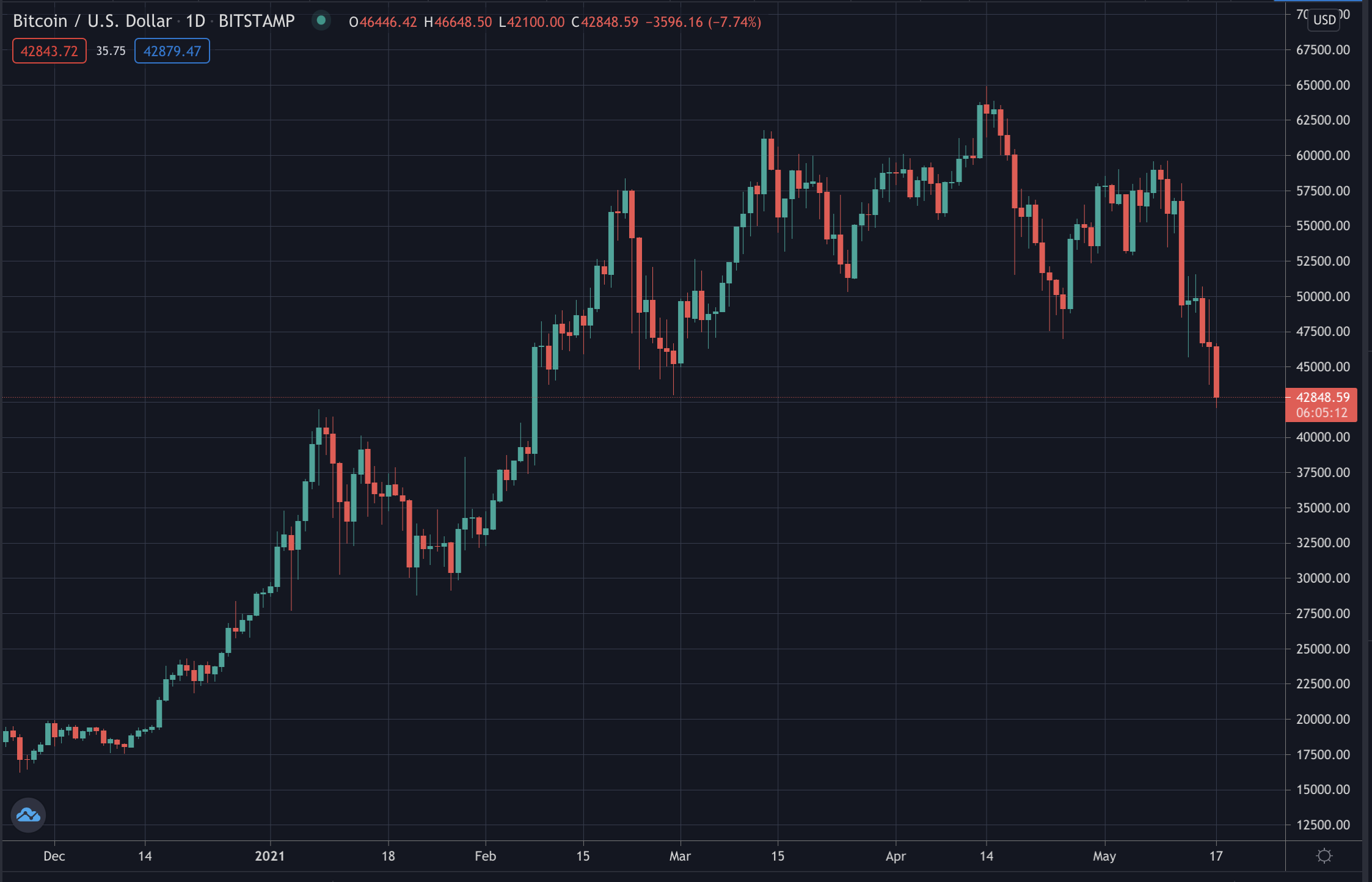 On a daily timeframe bitcoin's price looks like it has been kind of ranging for now months, dropping to around current levels to then try a new high.
Whether this latest fall is much of the same remains to be seen, but Elon Musk, Tesla's CEO, is seen as causing it by criticizing bitcoin for its energy use as well as stating this Sunday that it is centralized in mining.
It is not clear whether some of the fall in Tesla's stock price is caused by this too, with some bitcoiners perhaps selling the stock after Musk's recent statements.