Leisure stocks beaten down during the pandemic have seen a stratospheric rise as economies now begin to open up.
Movie theater chain AMC Entertainment is the latest to balloon, up almost 100% in the past week and some 450% in the past month.
Its stock price is now higher than ever, reaching $72 at one point before currently trading at about $50.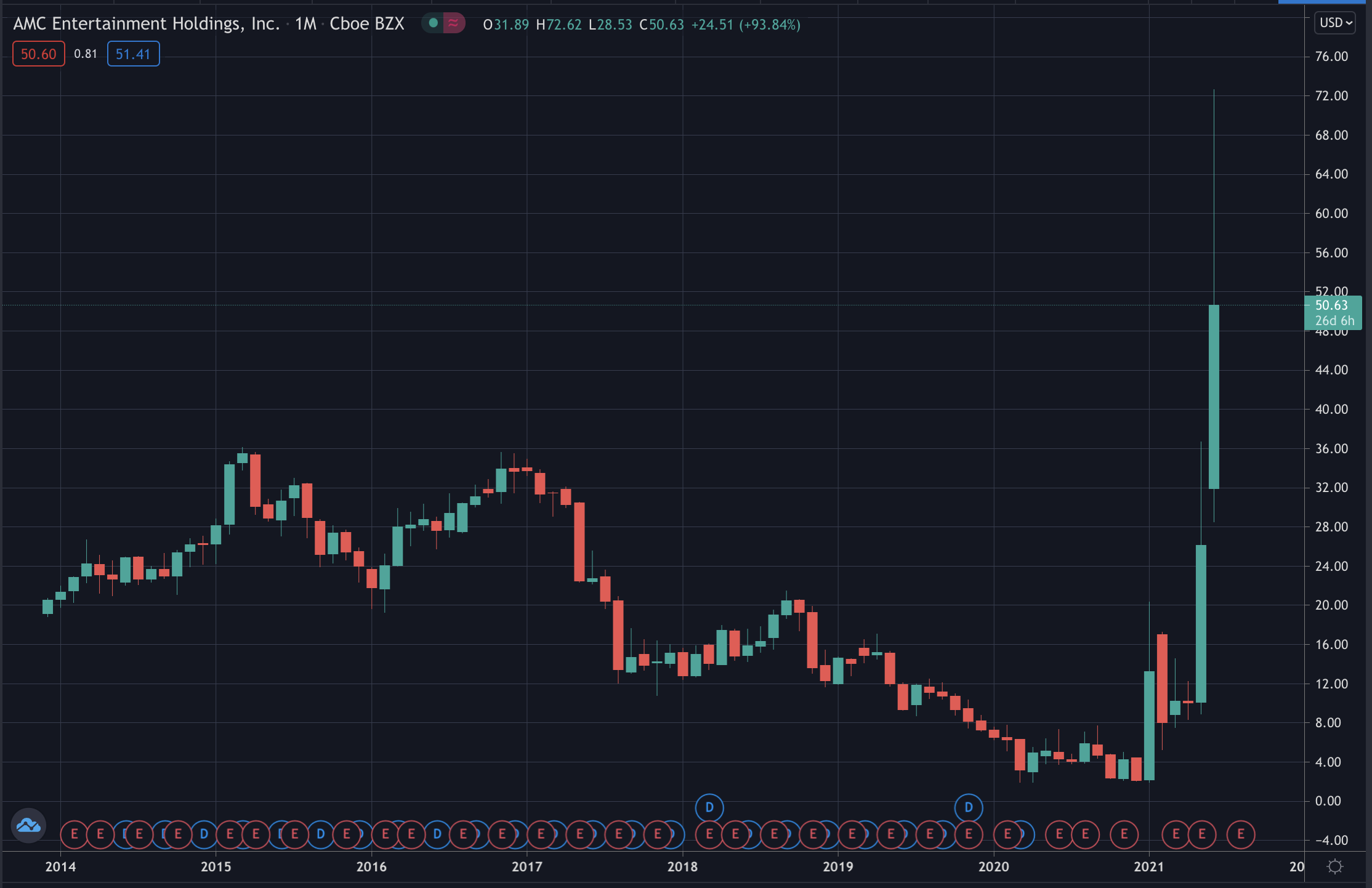 This stock saw a huge sell-off during the pandemic, falling to about $2 in January 2021 as its cinemas were closed, leading to traders speculating it could potentially face bankruptcy.
The vaccine rollout, however, changed calculations as the lockdown economy was coming to an end. Traders picked up on this, and then it became an avalanche.
The stock is currently more than twice higher than in 2018 when it was trading at $20. Much of this overshooting is ostensibly due to 'retail' investors chasing the crowed amid games of short-sellers losing $5 billion in a day.
Some of the gains however are probably sound as the lockdown economy gave way to a potentially booming economy for some quarters, but clearly this looks overvalued. However it isn't clear whether that quite matters.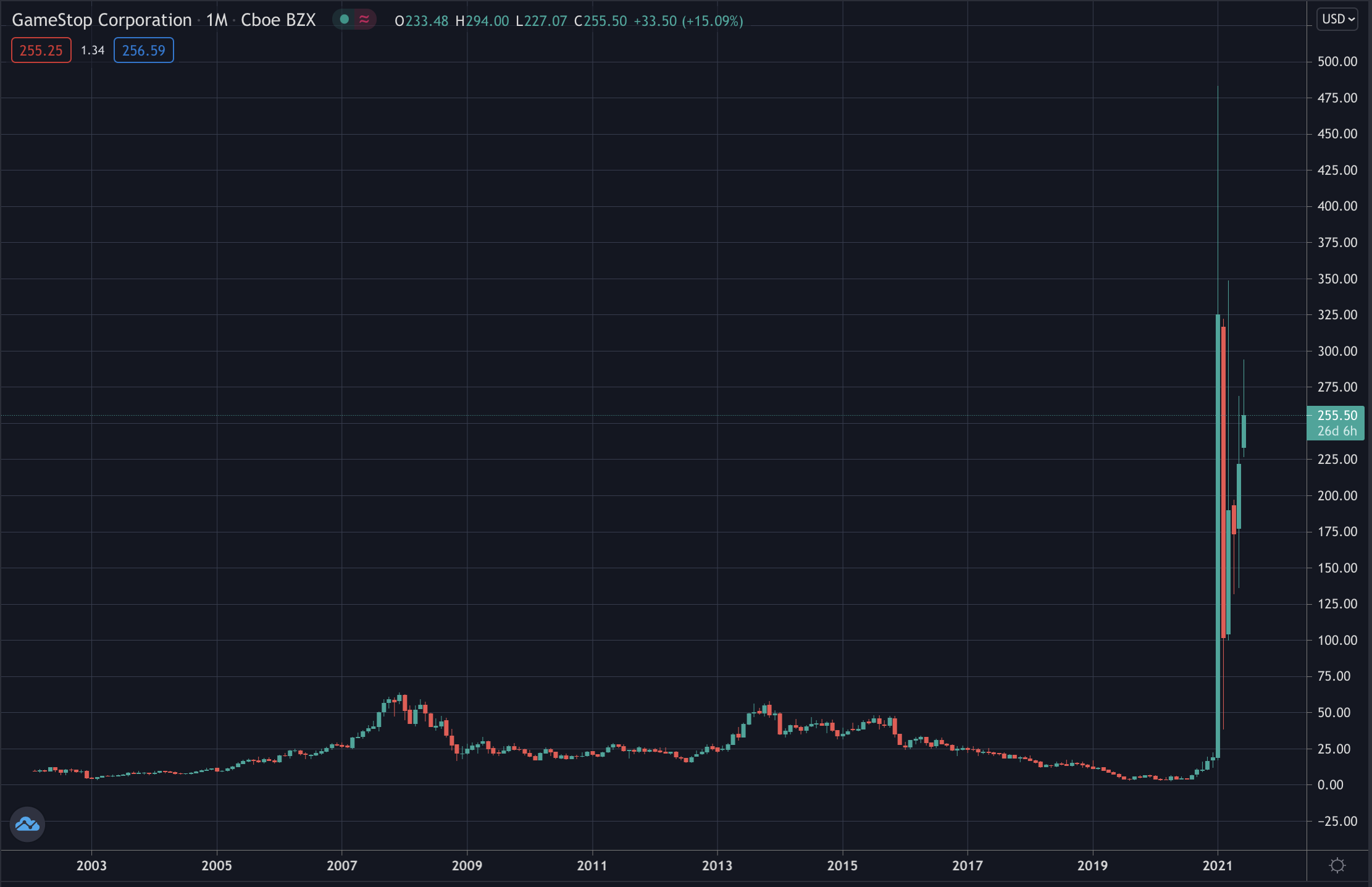 The GME saga you would have thought was over, but this is still trading about five times above its peak in its prime during 2007.
The story here is similar. Lockdowns closed the business, so it was sold off down to about $3. The prospects of the economy re-opening made it an obvious buy. Instead of trickles, however, the crowd went in all at once.
Its market cap even at the current price is still just $18 billion, so it's relatively small sums at play, causing for some big gains.
Months on however this continues to trade at stratospheric levels, as narrations are spun clearing houses might go down because of short sellers cascade.
Nonsense at this point, with the big question being where the profits from all this will go as the crowd is left to hold the bag.
Now months on since the opening up was in foresight, you'd think most of the leisure low hanging fruits have been picked up.
So they could go to boring stocks, or some of them might come to crypto to keep playing the volatility.