Bitcoin's hashrate has fallen to its lowest level this year on a weekly average basis according to blockchain data as pictured above.
The hashrate has fallen from an all time high of 180 exahashes per second to 127 ex/s, its lowest level since November 2020.
On a daily basis the hashrate has fluctuated considerably, with it recovering from a low of 106 in April and 109 on June 11th to now 128 exahashes per second.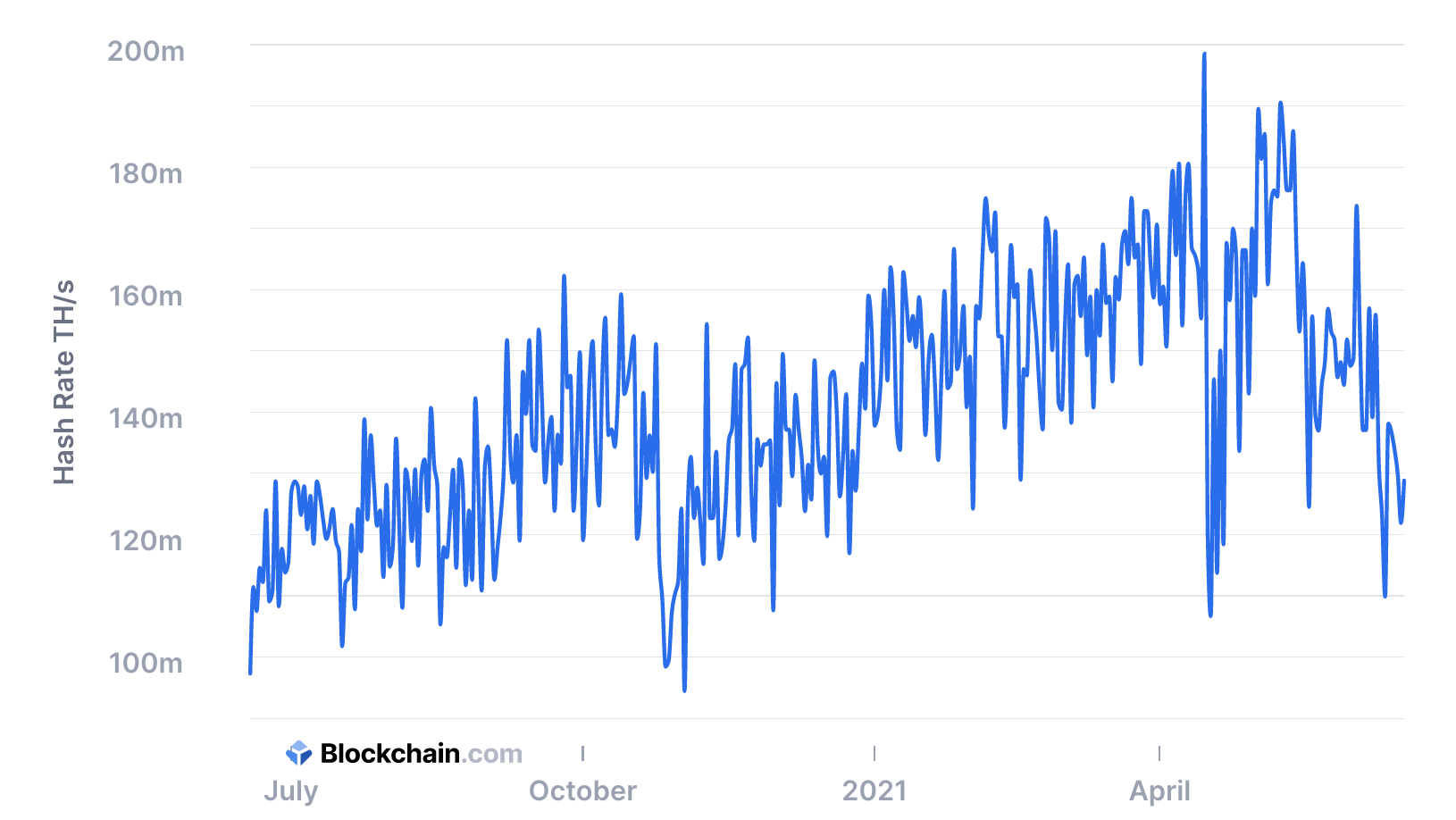 This corresponds somewhat to bitcoin's price which reached $64,000 in April on an uptrend since November.
It then 'plunged' in April to $47,000 before going down further to a brief $30,000 in May with it somewhat sidewaying since in consolidation.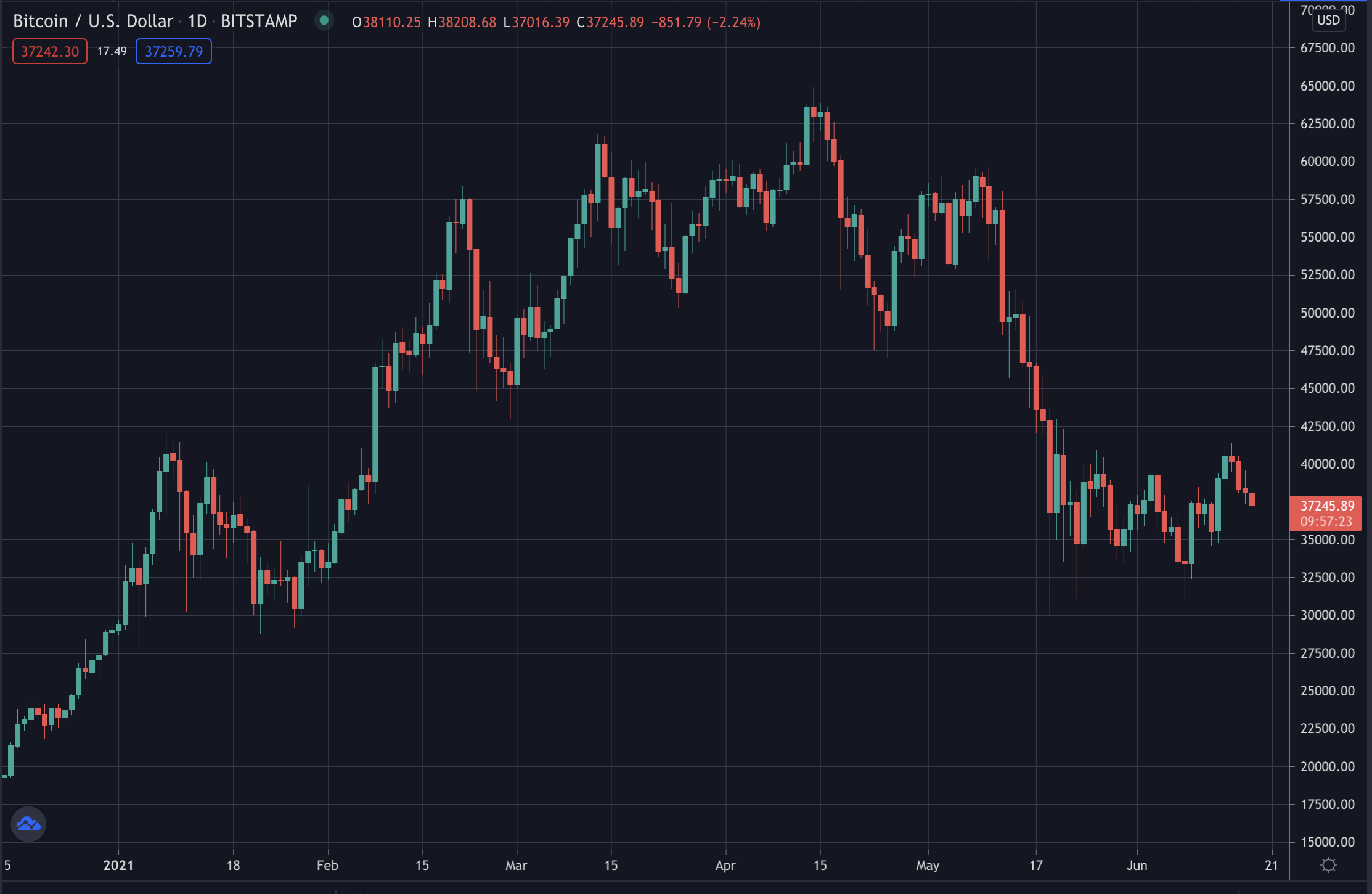 This price action is probably the biggest contributor to the hash reaction as mining profitability oscillates depending on bitcoin's price.
There are reports however China is continuing to close down miners region by region with the latest being Ya'an in China's main mining province of Sichuan.
On the other hand European and North American mining is expanding with HUT 8 announcing they were approved to list on the NASDAQ GLOBAL SELECT MARKET. The highest Tier of NASDAQ.
Likewise Hive has announced it has received approval to list its common shares on the Nasdaq Capital Markets Exchange, where it will begin trading soon.
There's rumors however western USA might experience blackouts following a drought especially in California where dams are running low on water.
That's obviously an indictment of the negligence by successive administrations to invest in infrastructures, with grandpas as we speak drawing out discussions in Congress, but there's suggestions a $1 trillion infrastructure deal might have support.
In addition miners themselves are investing in renewable energy production with a $250 million solar panel project being the latest.
This mining growth in the west therefore should largely cancel out any policy action in China, with bitcoin's price being a far more likely determinant of the level of hashrate which at 100 ex/s and even at 50 ex/s is very secure.