Just five US companies are now worth the entire GDP of China, and Google alone is worth as much as all properties in the United Kingdom, including the Queen's palaces.
In a stratospheric rise of American tech, Apple leads with a market cap of $2.249 trillion, more than three times bitcoin's market cap of $680 billion.
Microsoft continues its dominance since the 90s with a market cap of $2.024 trillion as it sees its Windows operating system in every corner of the world.
Amazon has risen from book selling to a giant empire of $1.737 trillion as it becomes effectively the shop of the world.
Google is split into two. Googl at $1.671 trillion and Goog at $1.669 trillion, making it a combined $3.34 trillion and by far the biggest company in the world due to its dominance of organizing information as well as its advertising empire webbed into a master-slave relationship with publishers which rely on the giant from ranking to payment.
Facebook has just surpassed one trillion, now worth $1.008 trillion at the time of writing, as the company won a pre-trial dismissal of an anti-trust lawsuit by government agencies and states, with the judge stating that on its face these agencies had not brought enough allegations for an anti-trust trial.
The surprise judgment speaks of the difficulties and complexities of such anti-trust lawsuits, with these companies that are worth more than massive countries, able to potentially overpower underfunded agencies.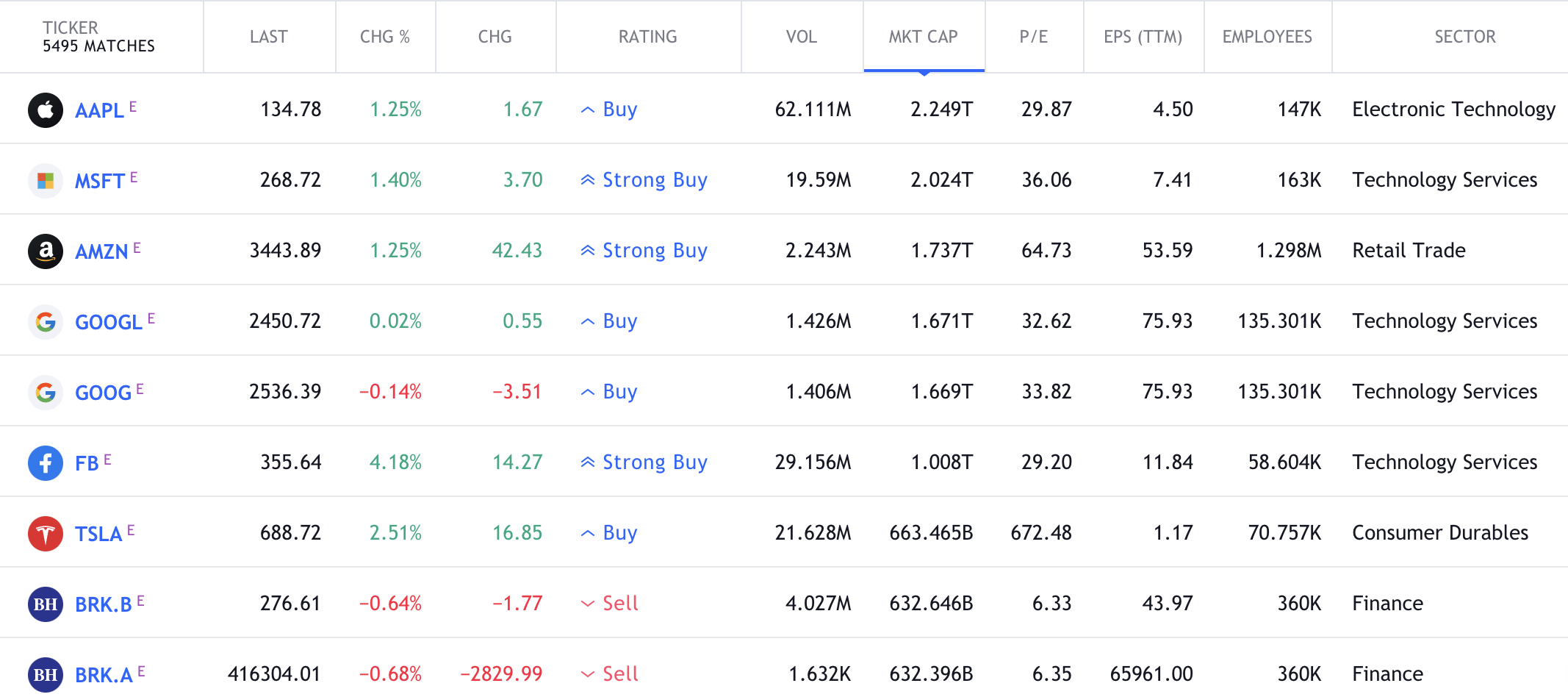 This is the first time these five combined have surpassed ten trillion with them worth $10.358 trillion at the time of writing.
Just some months ago headlines were blitzing about one of them surpassing one trillion for the first time in history, now they're seemingly taking rounds in doing so, with Tesla previously just about surpassing it briefly.
The meme therefore has to be updated due to money printing. One million was not cool when Facebook was founded in 2004, one billion was cool.
Now, one billion is not cool at all. Ten trillion is cool in a very vivid display of the moving unit of measurement, the fiat dollar, which itself nears a 10x increase in base supply during the same time.