Elon Musk's tweets about dogecoin used to send the crypto to the moon, reaching some 70 cent per one doge back on the 8th of May.
Now however doge has fallen a bit from 26 cent to 24.8 cent after Musk made two tweets mentioning the crypto.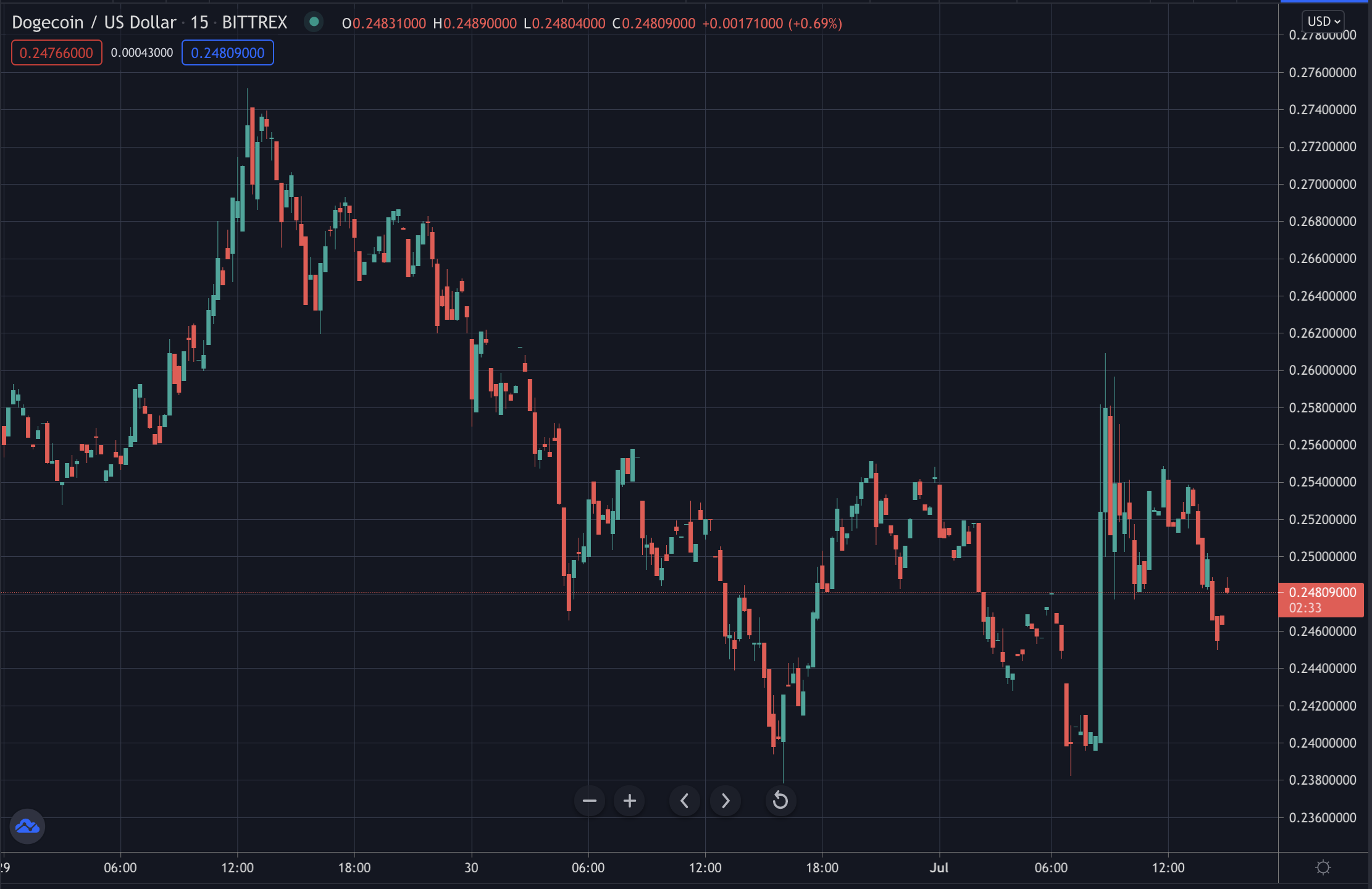 Doge was somewhat recovering a bit in line with the wider crypto market, but then the richest man on earth said to his 58 million twatter followers:
"Baby Doge, doo, doo, doo, doo, doo, Baby Doge, doo, doo, doo, doo, doo, Baby Doge, doo, doo, doo, doo, doo, Baby Doge."
That's presumably what he sings to his son, maybe, just as they presumably woke up this morning, and rather than continuing to play with his baby, he thought to play with twitter.
The latter is presumably some marketing plan. Gotta tweet stuff to get your name out and more importantly your brands out.
However while initially the novelty of it had an effect in the then little known doge to the ordinary public, now the crypto doesn't seem to care at all.
Probably because all his followers have heard about doge a hundred times, so there's no increase in awareness or any gains. Except perhaps for Musk himself who seems to be a bit addicted to this Twitter.