The revolution will be monetized
A picture visualizing the moment Chinese miners left Sichuan has been turned into a digital painting and a Non Fungible Token (NFT) that's going for 1,024 eth on Opensea, currently worth about $2 million.
The picture was taken by Caixin's Ding Gang who further shot other moments in May as miners embarked on an exodus following the party's decision to cut off electricity.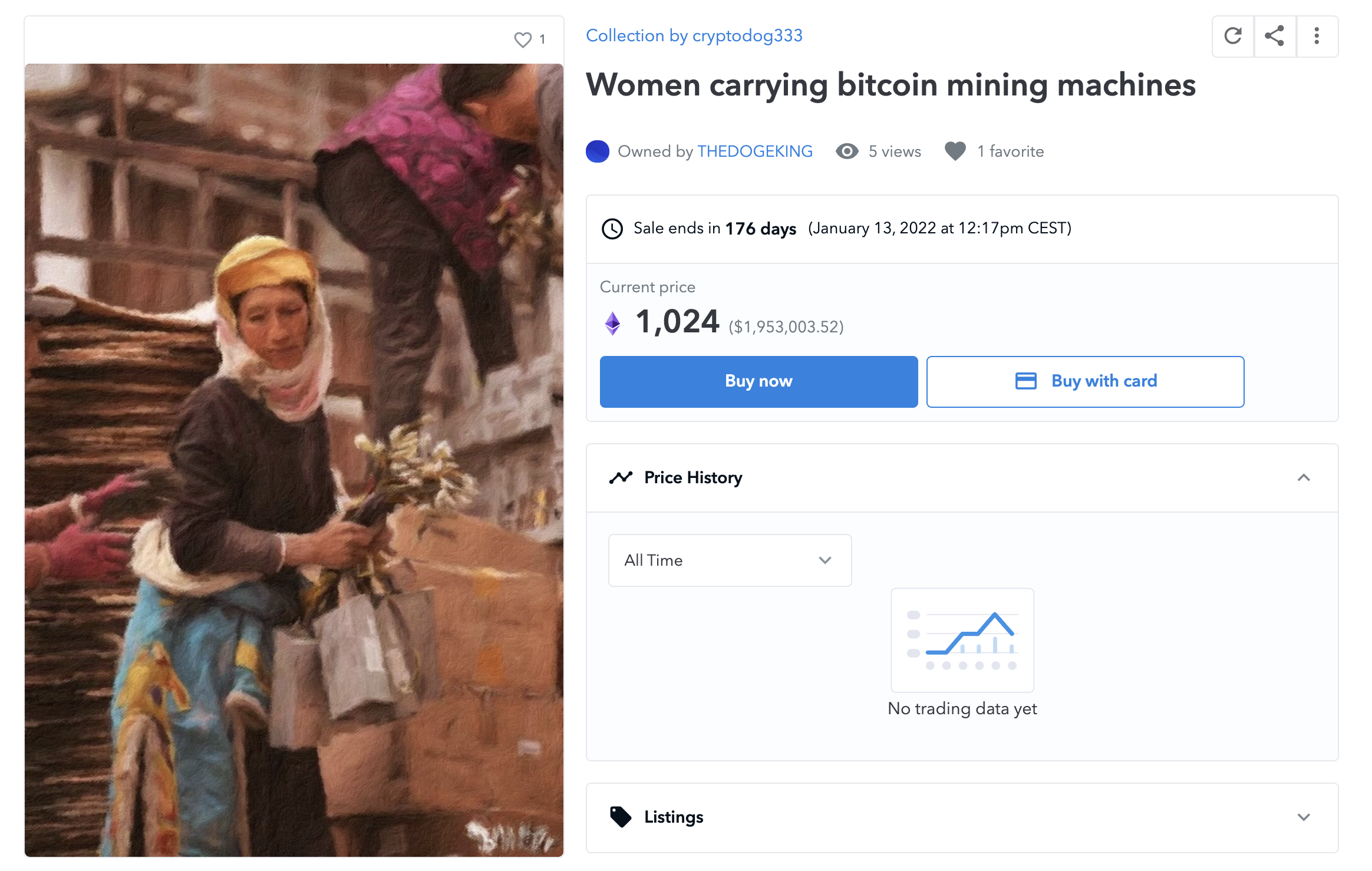 "On May 2, an ethnic Tibetan woman in Sichuan province's Heishui county holds parts of a cryptocurrency mining machine that was sent from Xinjiang for local installation, including power cords that look like a bouquet of flowers," says Caixin.
The NFT has the effect of making the moment look like it was taken in the 19th century, so acting as a critique of the Party.
Another image, not NFT-ed, shows two women carrying asics in a back-basket to load them into a truck, so capturing the great mining exodus.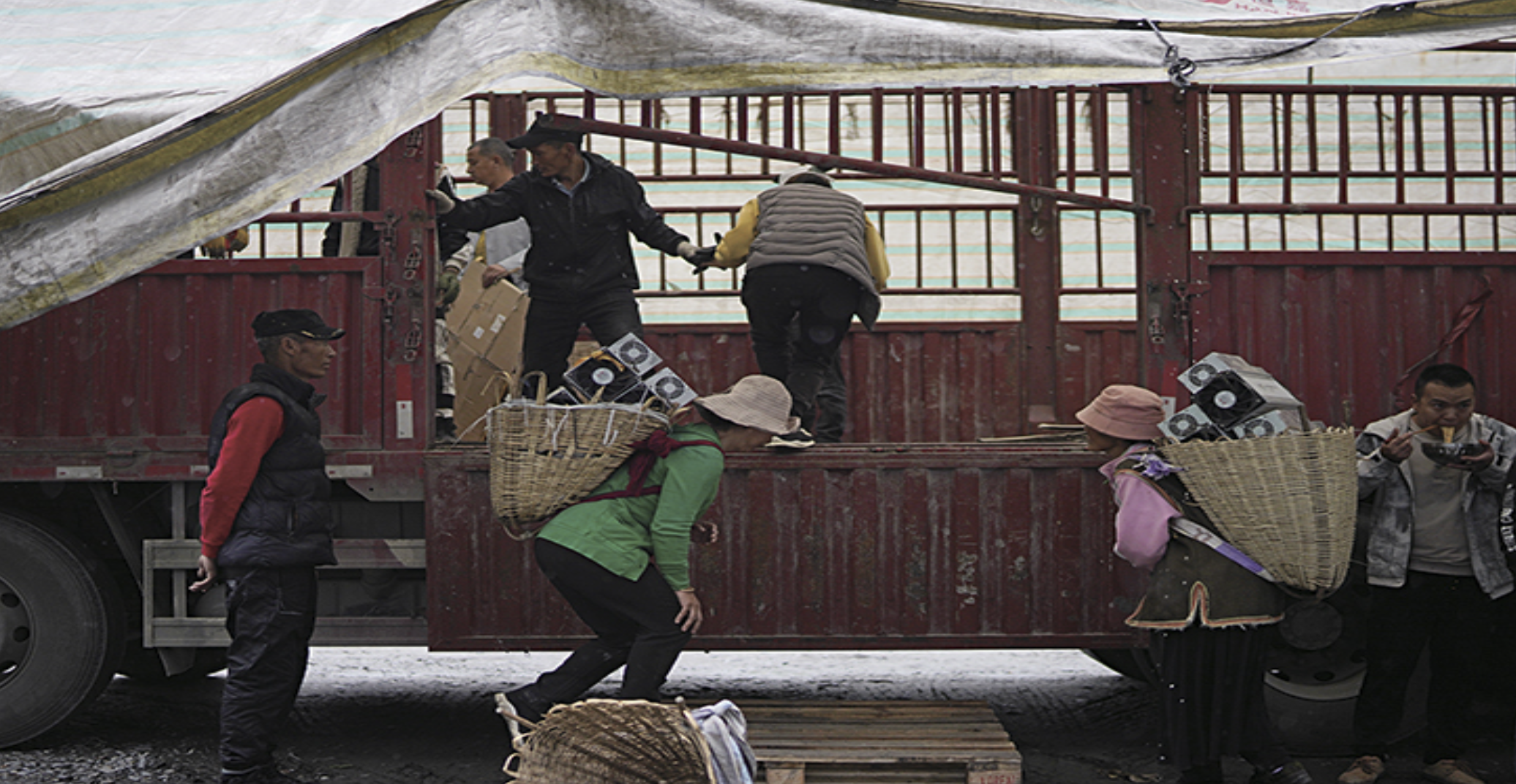 Since then, an editorial has called for China to "declare war on crypto," but with the hashrate now recovering they may have declared war only on their own people because globally no one cares anymore as the network is unaffected.
The hashrate in USA is also rising with it now accounting for 17% of global mining and growing, so this story is now being NFT-ed into the history books blockchains.