The stock price of Huobi Technology Holdings Ltd listed in Hong Kong has dropped by 20% following news that it is dissolving a Beijing based subsidiary.
According to the industrial and commercial data of the National Enterprise Credit Information Publicity System, Beijing Huobi Tianxia Network Technology Co., Ltd. was dissolved on July 22 due to a resolution.
Creditors must now declare their claims to the liquidation group within 45 days of that announcement says local media.
A spokesperson for Huobi told the Securities Times that "because this entity has not had any business operations, it was deemed unnecessary, which led to its cancellation."
OKCoin has also dissolved its subsidiary called Beijing Lekuda Network Technology with a spokesperson stating that the move was part of its "normal adjustment of operational entities."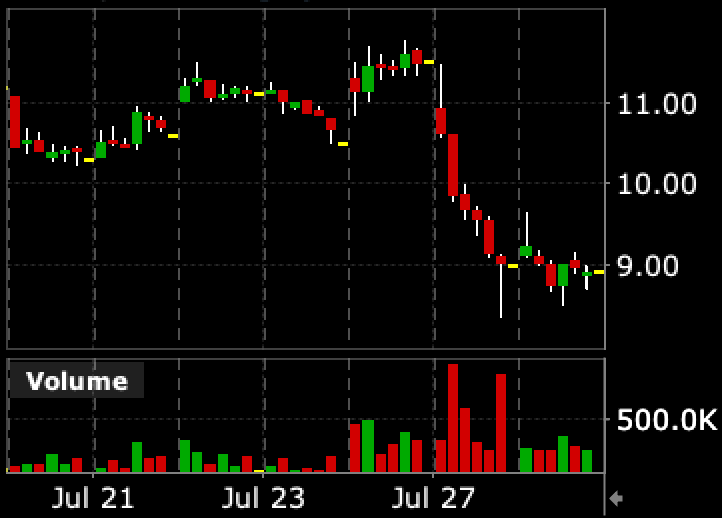 China has engaged in a wide ranging crackdown of the technology sector with the Ministry of Industry and Information Technology opening a new six months campaign to regulate tech companies.
That follows the closing down of crypto exchanges in 2017 with Huobi and OKCoin moving overseas from their base in Beijing.
In the intervening years, observers speculated now and then whether China might engage in a detente of sorts and open up the exchanges, which is presumably why Huobi kept its subsidiary.
Following the expulsion of bitcoin miners, however, they've presumably concluded the Chinese Communist Party (CCP) is not going to change their approach.
This can serve as a warning to the wider market which wondered whether the reprimanding of Jack Ma was a one off event and even now commentators speculate China will ease up.
However, it may be instead that China has changed and that change is here to stay. That the crackdown has just began rather than it being a brief short term episode with CCP's interventions potentially becoming the new normal.