A French investment manager, Melanion Capital, has gained approval to list a bitcoin equities Exchange Traded Fund (ETF) on Paris headquartered Euronext which has some €5.6 trillion in listed assets.
The new Melanion BTC Equities Universe UCITS ETF will track the Melanion Bitcoin Exposure index, charging a fee of 0.75%.
The Exposure index is made up of primarily bitcoin miners like Argo Blockchain, Hut 8, or Bitfarms with this effectively being a way to invest in part of the mining sector in one go.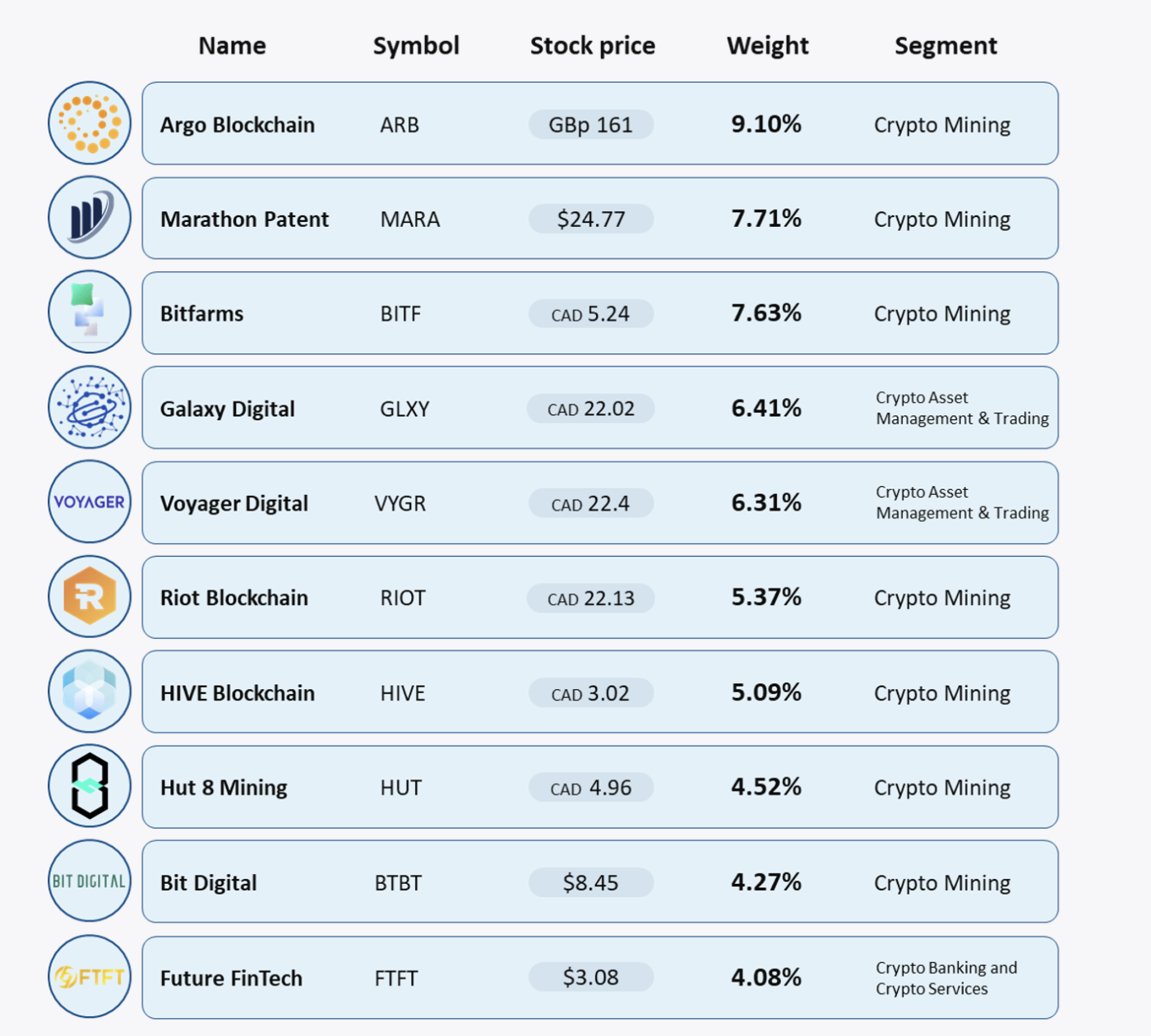 This isn't therefore investing in bitcoin directly, but it does indirectly affect bitcoin's price because these miners can operate based on capital raised through the stock market instead of supplying mined bitcoin.
A number of these stock traded miners in fact hold their coin. Mara for example just announced an increase in their bitcoin holdings to 6,225.6, worth $260.7 million.
This thus increases options for entering the crypto market with VanEck also launching their Vectors Digital Assets Equity UCITS ETF (DAPP) that has wider composure including companies like Square, Microstrategy, but also things like Taiwan Semiconductor.
An even wider blockchain ETF with some $1 billion in assets under management is the Invesco Elwood Global Blockchain UCITS ETF (BCHN) which includes AMD, Softbank, alongside Coinbase and Bitfarms.
The Melanion ETF therefore is a lot more narrow, focused on just mining as an indirect exposure to bitcoin's performance.