Bitcoin has risen by about $4,000 overnight, or 6%, to a near all time high of above $66,500 with it currently trading at $66,000.
Most of the gains were during Shanghai morning time even as CNY keeps gaining against the dollar which has now fallen below 6.4 CNY to one USD.
The debt troubles continue there however. Evergrande missed a new bond payment that was due on Saturday. That's continuing a selloff in bonds of other Chinese property developers.
All that money taken out of the corporate bond market has to go somewhere. Bitcoin, as an asset outside the fiat system, is a decent place to park it as a hedge.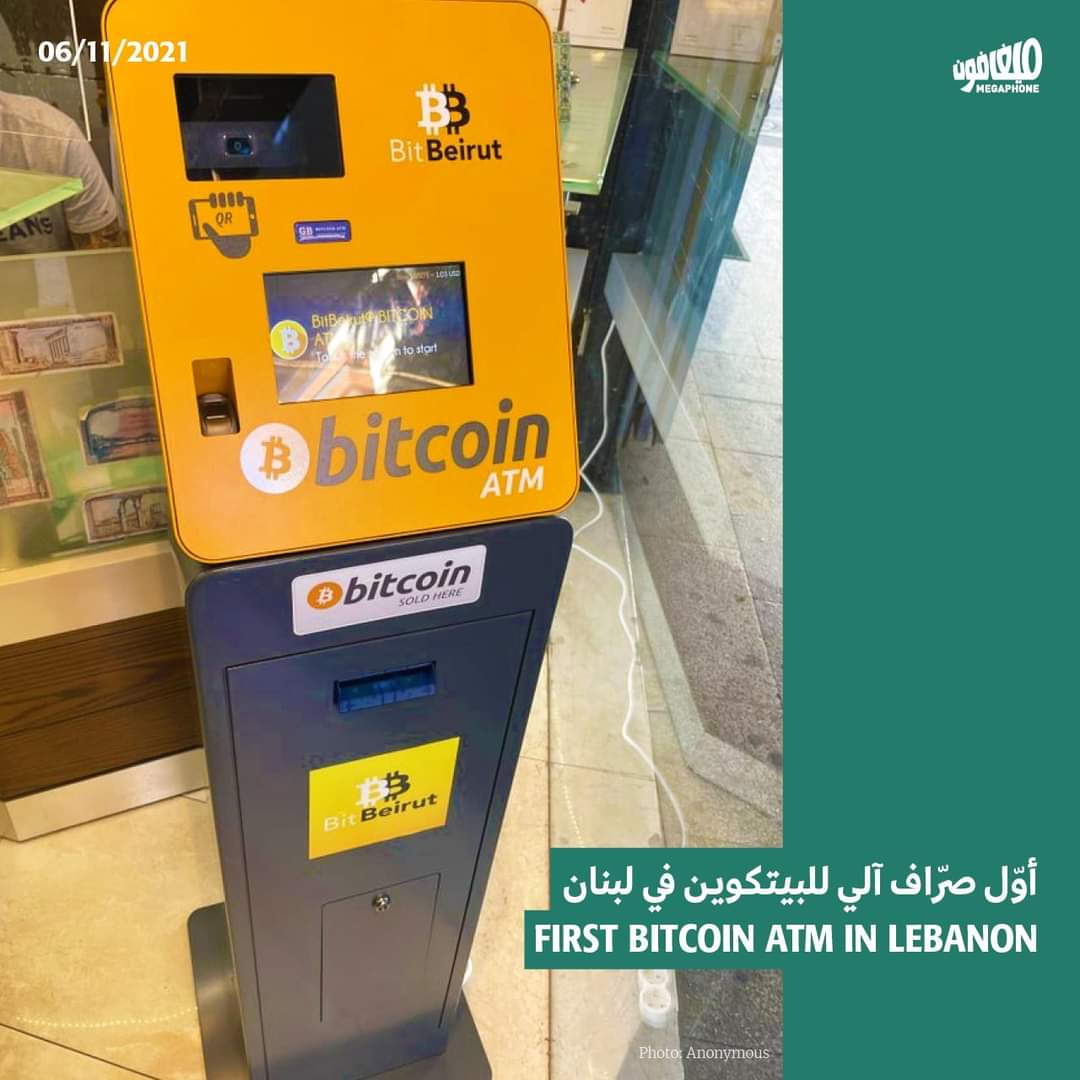 That's especially as bitcoin adoption continues to increase. Above we have the first bitcoin ATM in Lebanon, about eight years after they were invented in 2013 and two years after Iran unveiled a bitcoin ATM.
That might seem like a small step, but a certain level of awareness and resources need to be developed to reach this stage that here has taken almost a decade.
This country is also in trouble because of debt. Here though the consequences have been almost total. They don't have real money, it's pegged to the dollar and they've spent all them dollars, to devastating economic consequences. So now they bitcoining.
Another country you might think is bitcoining is Ethiopia. They're poor, but at a GDP of $110 billion, they're not far off from Greece's $189 billion. More importantly, they're growing at some 10% a year.
Or were growing. Now they're on the verge of full blown 'civil' war with the People's Liberation Front apparently taking over two towns.
They used to rule the country with an iron fist for three decades. Also from their name they're clearly communists.
That raises the question of who is funding them. There's a whole geopolitical aspect, some Ethiopian dam over the nile that Egypt was complaining about. Egypt and Turkey were on the verge of proxy war in Libya. That's settled now, with a simple interpretation based on limited information being this Ethiopian stuff was another proxy between these small regional players.
Dum Trump said stuff though, threatening Ethiopia over the dam. US now considering sanctions. Europe is not playing with the big question being whether in this fog there isn't some global power playing.
The People's Liberation Front surprised some months back by managing to surround the Ethiopian army, parading the soldiers around. How? Ethiopia is a US ally. America may be dumb but, you'd think it wouldn't be so dumb as to fund communists.
There's also internal elements. Ethiopia is a multicultural country of 100 ethnicities and, not as many religions but it has all of them. A proud place that claims to have never been invaded, and yet now makes a name for not the nicest of things.
What happens here could matter. A communist takeover would make US incompetence pitiful. We blame Europe because why they rolling over, but with so little information on what is really going on, all one can say is that this is a decent situation to bitcoin.
And yet it's not so clear just how much macro plays into bitcoin. Studies say some, especially where it concerns geopolitical risk, but internal crypto factors are probably dominant with one such factor being the ping pong.
Ethereum has now become such a big ecosystem that it has its own ping pong within it. Defi booms, eth doesn't move. Then eth booms, defi, well in this case it's in a bear market against eth.
That eth boom then feeds into bitcoin, and we have a symbiotic crypto-wide relationship with it all making sense because once a fiat enters crypto, does it really matter where exactly as long as it doesn't exit the new stock market.
There was Shiba, doge didn't feed but we got apes on Loopring and Shanghai running from bonds with corps getting on NFTs and to top it all up, the DAX was up more than 2% and Euro stocks neared 3% green. Dow is also just about up at 0.11%.
So sentiment is good overall with the two main cryptos, bitcoin at $70,000 and eth at $5,000 facing a big crossing line which thereafter brings us to wow and perhaps frozen bunny as we enter new magic territories where no one quite knows much of anything anymore.