An NFT that can be generated from the data stored on the ethereum blockchain sold for 2 eth this Wednesday.
That's just the latest from the Kohi Kintsugi collection which saw its most valuable piece go for 4 eth in September.
What makes it stand out is that unlike NFTs which hash to IPFS, the art itself is on the blockchain and can even be rendered with a modified ethereum client.
"The main innovation in this platform and genesis work is that the instructions for rendering the artwork is stored on the blockchain.
This means that the image itself is reproducible as long as Ethereum exists," the project says.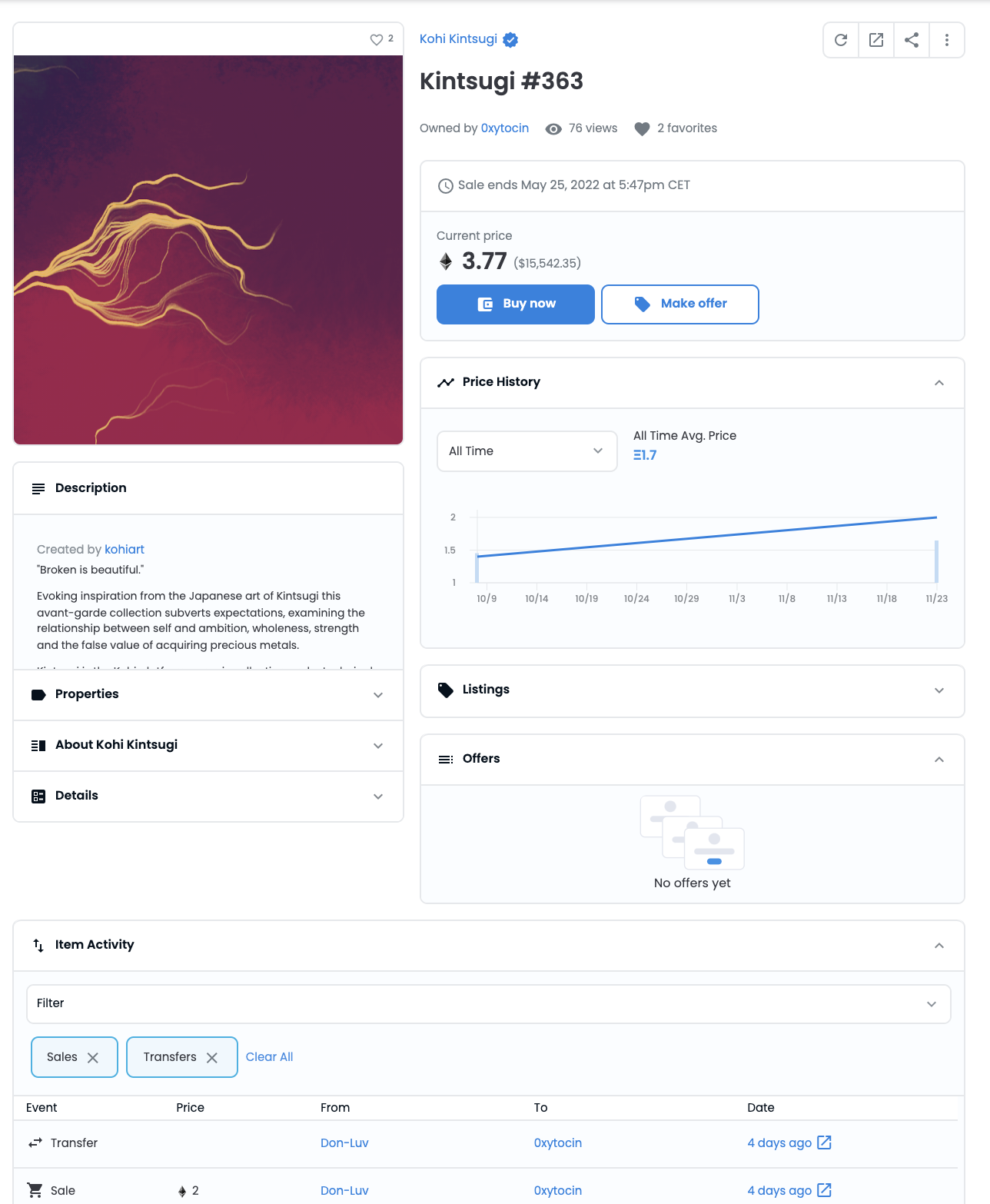 Art Blocks also stores the source code for generating art on the blockchain, but you need other popular generative art tools, like p5js, to render it.
"Kohi doesn't want to rely on p5js existing in the future, so our contracts amount to 'this is the artwork,'" the project says.
That makes this effectively blockchain art as it exists natively on the blockchain. Other projects can easily incorporate the algo part and modify it or build on top of it to create some synergy in art in the style of defi platforms that tend to be integrated.
The same applies to their other project, City Lights shown in the featured image above, with the two projects combined handling 1,086 eth in total trading volumes, worth $4.5 million.
Suggesting there is some demand for these NFTs, though perhaps mostly speculative demand as they are very new inventions with it to be seen how natively digital art will develop.