The world at night looks crazy bright across Europe, with the once darker corners transformed in just thirty years of democracy and liberalism.
The devastation that many of these countries saw following the bread lines in the late 80s under the then communist Russia, the great immigration that followed to the separation of families, now appears to be a distant memory to returnees that find their land prosperously transformed.
Little Estonia amused the former Chancellor Angela Merkel with their advances in digitization. The Czech republic is now almost as rich as west Germany. The once neglected Romania and Bulgaria claim their own coding scenes.
The lifting of so many to first class standards is one of the greatest story never quite told. Tiny Albania, once isolated under bunkers, now sends observers to OSCE.
The poor, the backwards, the once fleeing people, have become hosts to others in less fortunate nations, enjoying both liberty and prosperity under a golden framework to which they are no longer quite on the receiving end, but are applying to themselves and also now to others aspiring to enjoy this formula of the enlightenment.
A Europe prosperous and free, united as one people, from the Black Sea and even the Caucus to the Atlantic Ocean, has been a dream of centuries and is a dream that's here.
In great part thanks to Germany. They spent trillions to modernize their eastern part. They then welcomed the entire neglected half of Europe. They opened their cheques and through peace won what wars never could and never can.
A look over to the hometown of Immanuel Kant however, in the neglected Kaliningrad where buildings have fallen in disrepair, is a reminder that some places have stood still over the past three decades.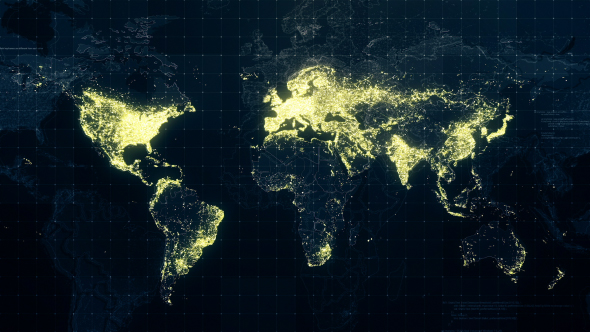 While skyscrapers head to the sky in Moscow, much of Russia is in disrepair. A returnee to most places would greet the same old brutalist buildings, decorated with the occasional fall of the outer surface.
Time has stood still in most of this vast nation where the people lost their fight with Nas Ne Dagoniat (Not Gone Get Us) becoming: they did get them.
Widespread oppression has increased in step with the increase in widespread decline. Anyone left of Stalin is back to being a Nazi in a country where state owned companies employe 40% of Russians. The people are back to longing to be free like in Europe, a Europe they like so much that their president, Vladimir Putin, never says a bad word, focusing instead on the far away USA.
Yet it's with Europe that Russia shares a long history, and it's that history that Olaf Scholz, the German Chancellor, might bear in mind as he heads off to Moscow.
Peace in East?
While Germans have had the pleasure of hearing from Scholz now and then over the many years he has held ministerial positions, he was introduced to us and we presume much of the world only last week when he gave an interview to CNN in fairly fluent english.
Never, he said when asked whether he would deny airspace to UK. Accused of not doing enough to help Ukraine, he pointed out that great weapon of peace: the cheque book.
Commentators may say a lot of things, but anyone that has been watching very closely knows very well Germany is European first.
There isn't one thing they would do to jeopardize the great prosperity project, the European empire in effect, and there isn't one thing they wouldn't do to keep it together.
When Scholz, the elf as we call him, sits at that cartoon villain long table in Moscow, whether Putin or anyone else knows it or not, he'll have under command the Swedish intelligence service, the French navy, and the Turkish drones.
For he'll be there not as just a chancellor but the Chancellor, and not of Germany but of Europe.
Emmanuel Macron some said now leads Europe, but that's of course only if something changes. Until then it is Germany that has the gravitas to order if necessary, obviously within reason, and to open the cheque book to pay for it.
It's always been thus, arguably, for more than a thousand years since Charlemagne. It will continue to be thus as long as it is to the satisfaction of Europe.
Which means the German civil service faces a great test as the debacle in Belarus can be overlooked, the utter incompetence that gave Lukashenko to Putin hook and sinker.
Maybe there wasn't much they could do but this is Germany and this is Europe and if Europe speaks there must be gravitas to its words, losing must not be an option.
Support democracy sure, but then support it. How did they fail so miserably to the point there are now Russian troops in that Belarus?
Maybe because they didn't get support, but that's because some thought the outcome would be exactly what it became if 'support' was just mere words. So it can't be we didn't get support here, you can't get support there.
They did do an excellent job at saving the Russian opposition leader Alexei Navalny however. German science on display.
But in hindsight, and this isn't a German failure more a European failure or naivite, it is quite amazing how matters have been allowed to descend to such levels where the German chancellor and Russian president get to speak war and peace less than a century after they razed each other's cities.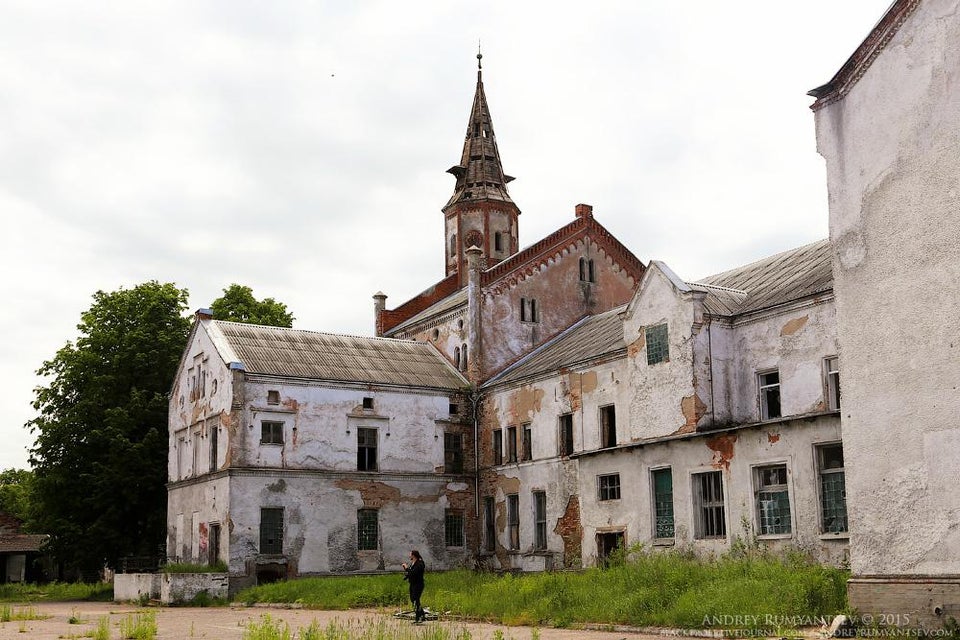 No one helped that Nas ne dagoniat, no one said a thing when Durov was kicked out. The poisoning of Alexander Litvinenko in London back in 2006 was sort of brushed under the carpet eventually. The Salisbury poisoning back in 2018 just had some diplomats expelled. The annexation in Georgia, in Moldova, in Ukraine, appeasement, appeasement, appeasement.
That's Europe loosing, loosing and loosing. After a decade of stagnation we might now get more disruption, a destruction of value instead of creation, and potentially even disruption of trade in spill over to the Bosphorous.
After two decades of war in Europe's near neighborhood, we might have to deal with war in our own continent, in what is a very very great failure and a defacement of that never again.
The Scholz administration therefore may say we shouldn't expect any breakthrough, but it will have to answer to Europe if it allows such a thing, it will have to answer to its own people: why are they satisfied with failure?
It will also have to answer to history for letting allies down has usually translated to letting Germany down. Almost precisely a century hence, in a time when too there was this great globalization, repeating mistakes will raise big questions.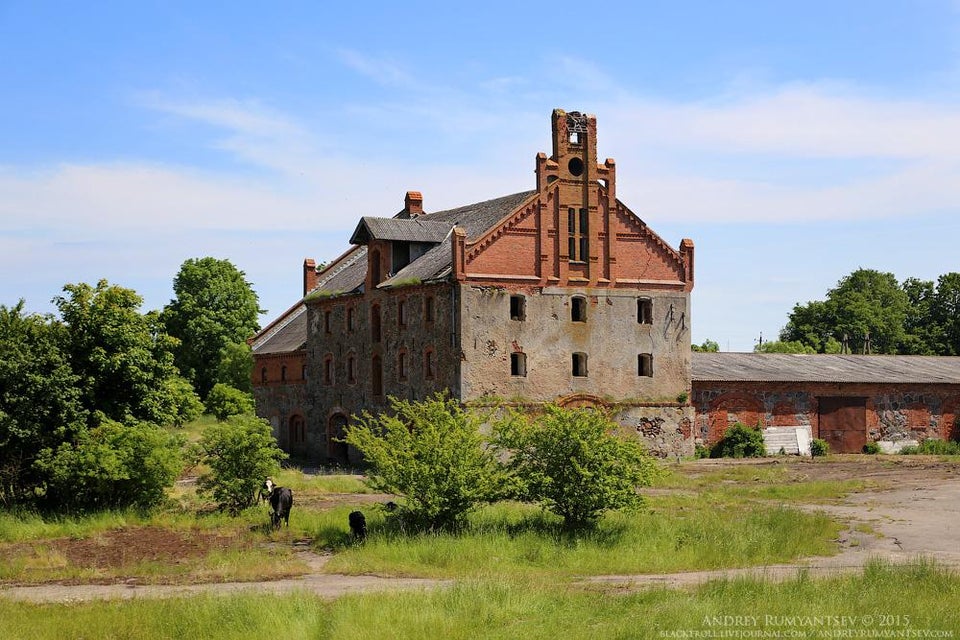 Germany v Russia
The Europeans don't do geopolitics, Russians complain, they're asleep. Knowing not of course what Europeans doing geopolitics would mean. Also showing their lack of sophistication in understanding just what is modern geopolitics.
Nationalism, as the Russians see it with more and more land under the command of the Kremlin, is a textbook 5th century empire collapse approach due to the dis-economies of scale especially in management.
The centralization of the economy as clearly has occurred under Putin further leads to inefficiencies with human resources wasted under the diktats of far away rulers that can't quite see what exactly is happening.
So you get disrepair due to the lack of systematic input and regional poverty because the command is not on the ground.
You can try and run away from it by increasing oppression or even launching a land invasion, but that only adds to the problem as now you have even more to manage when you couldn't even before.
Because the Russian people will not gain any prosperity from Ukraine, or even half of Europe. They had both, and ended up with breadlines.
Which is why no one is quite clamoring to join Russia, a country stuck in time politically. They want a system where they have prosperity.
It's what Germany offers, it's what Europe offers, that plays real geopolitics. A system of management where full potential can be unlocked through a framework that strikes the right balance between centralized management and on the ground input.
Because ultimately geopolitics is not war politics, that's the failure of it. Geopolitics at its core is superiority of ideas. Without it, adventures are short lived because ultimately it is not man, nor force, but ideas that command.
What great ideas does Russia offer but old, tried and failed ones? Europe offers a new one: after centuries of war, this is how we peace and prosperity.
They failed at that where Russia is concerned because the Russian people failed to stand for it and the Russian elite proved to be shortsighted and Europe stuck to denial because after a collapse, you'd expect the Russians to have learned the lesson.
Yet they clearly haven't. It's back to the 50s for them, back to talking about nukes as if a century has not given Europe plenty of sophistication in display in Israel almost everyday.
Scholzing Putin
With that long perspective of history, Putin of course needs to bear in mind that while it takes Russia months to mobilize, Germany and Europe needs but a day.
And though he can claim this is negotiations with America, Europe has nothing to do with it, Ukraine is in Europe not in USA.
This is a war against Europe, not America, if it comes to it, and it's a war against Germany specifically, half of which was given to Russia and freed only within our lifetime.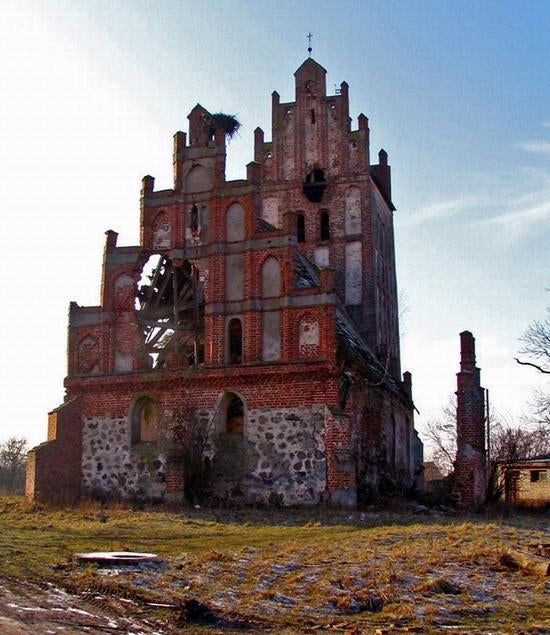 Scholz thus needs to make very clear who exactly is the master. No Kaisa war dance, but, he has to communicate and clearly that Europe is a democracy and subject to the opinion of the public.
A public that sees this as a straight simple war between authoritarianism and democracy, between liberty and enslavement.
Scholz also has to communicate and very clearly that there isn't one thing Germany would not do to maintain Europe.
If there is even the whif of a risk of Poland distancing or other such things, Scholz has to say that the German civil service will tie his hands and he can never rule out, in the course of events, a direct proportional response to core interests of the Russian state.
Germany itself will not be lifting a finger, the Kaisar can say, but it will be Germany lifting the hand.
Our advice to Scholz would be to understand and very clearly that this isn't about Russia, but about Europe.
Whatever interests Russia may claim and whatever Putin may say, they are a very distant second to whatever interests Europe may claim and to whatever Europeans say.
For it is under the command and at the pleasure of Europe that he enjoys the position he does, not that of Putin, and it is under the judgment of Europe that his fate lies, not that of Putin.
He should be aware thus that he is not negotiating with, or meeting with an equal. Europe is the master, and that Russia is left alone is only at the choice of Europe.
He should be offered this and only this, a request to leave when the elections are due in over a year, or of course if he wants to call them earlier in the months to come through a transition period.
Europe thereafter will open negotiations for the integration of the Russian Federation into the European system through a Turkey lite model to begin with, and further integration based on meeting conditions that include free and fair elections in a gradual sophisticationing of the Russian civil service.
Such expansion all the way to Baku will leave Russia to manage the transition of the stanis under a European framework and mondus operandi that gives the continent the stability and opportunity to compete on far more important matters, like the space race.
For, Scholz might be too old to say, our little scuffles here are irrelevant to the challenges in the heavens where the future will be decided, and a European Russia surely must want such future to be a European future Mr Putin?
Not that you have much choice anyway. Your people will never accept being under the Mongols again and a failure to understand may require a re-adjustment of European resources to make that understanding more clear.
Because you, and Russia, clearly has nothing to offer to Europe except the desire for some temporary re-adjustments, while we as Europe have the whole world to offer.
This discussion will probably never happen, but if it doesn't it might be what the next generation will discuss because the young are so far into the future, they can't even see the old anymore.
Man has to evolve. There is no choice. By hook or sink, by will or not, we have to redirect resources to hedge existence itself.
The only question is whether these donkeys are making a sufficient mess for lions to briefly put on hold daily considerations, or whether they can be ignored to keep the focus in the hope other elements do their duty in addressing what can be a distraction as the arc of history does lean towards the better desires of prosperity which can only briefly be coerced by the sophistry of romanticism that does nothing about bread or butter, only about clown circus.
So whatever Scholz or Putin might say, they won't decide anything in the end. Basic elements will and their view is clear whether in Europe or Russia: prosperity first.
No man can stand in front of that, not now that we rule. Their only choices are: do they go too far with distraction, or do they just keep playing theatre on TV for the fool.
Whichever way, this may well be precisely what Europe needs. No better glue than clear lines, although you'd rather the frontier be by the horses, instead of our own doors.
The forefathers of Moscow had such vision enough to go all the way, and yet their descendants play in their own land.
Because the Germans have maybe dumbed them enough, what with Marx and then with Lenin, for their descendants to still not quite realize there is no Russia but a European Russia.
Though maybe they do, it's just the old have not yet gone. And the old so now meet under the fierce judgment of the new.