A lucky cryptonian has won a Bored Ape Yacht Club (BAYC) NFT with a bet of just $38 at Rollbit, the self described world's first NFT casino.
"The item was immediately bought by Rollbit from OpenSea and delivered to the lucky player within 1 minute!" – Rollbit said.
The NFT in question was bought seven months ago by someone called Mbabs, an NFT collector. He sold it on Monday to Rollbot for 102.69 eth, worth $280,000 dollars.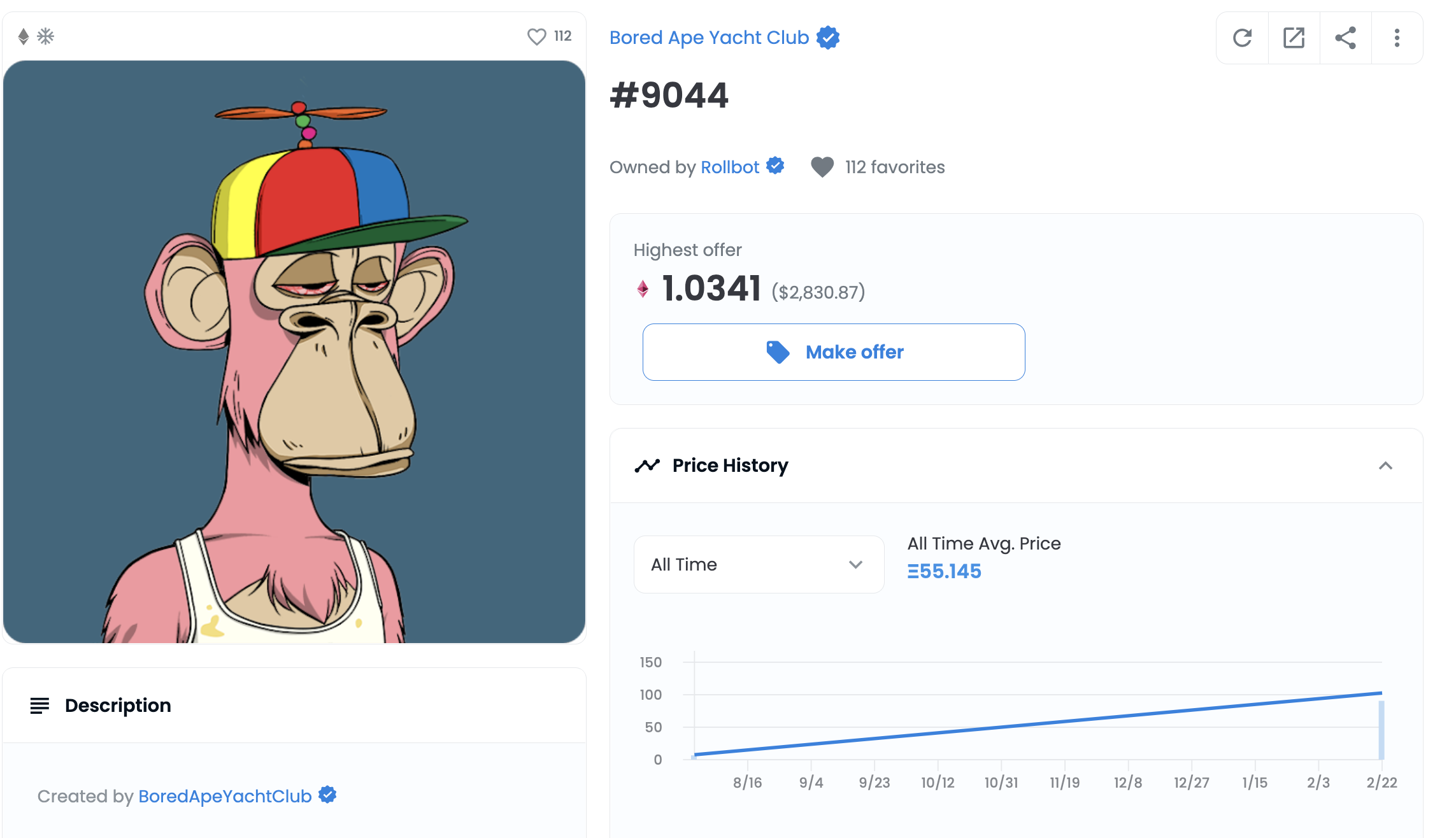 The lucky winner, who we won't name for his own privacy but is a long time bitcoiner, said in typing at the very moment he found out he won, and we do quote literally:
"Asd, asd, as, das, sdg, sdfg, #+dfsg, dfgy, fdgyfd," and then also added "gdfg."
We have no clue what much of it means but the last one apparently stands for "God Damnit Fucking Go."
So he clearly was excited, very, with the winner saying later on after he calmed down:
"I will keep it until it's worth 2 million [dollars] haha. I haven't joined the secret club chat yet, maybe Paris Hilton is there."
The NFT is currently shown as owned by Rollbot because the casino is not quite on the blockchain. So they're holding it on trust for the winner who of course on the casino is shown as owning the NFT.
"I have no idea how to withdraw NFT," the winner says. "Have to test first, too poor for gas, lel."
This is thought to be the biggest one off win in Rollbit, a fairly new casino that has its own Rollbit NFTs up for winning.
They were initially hardly worth much, but a token was launched called Rollbit which was distributed to NFT holders – though seemingly not yet publicly, just within the casino accounts – raising the price of these NFTs to now be worth decent amounts.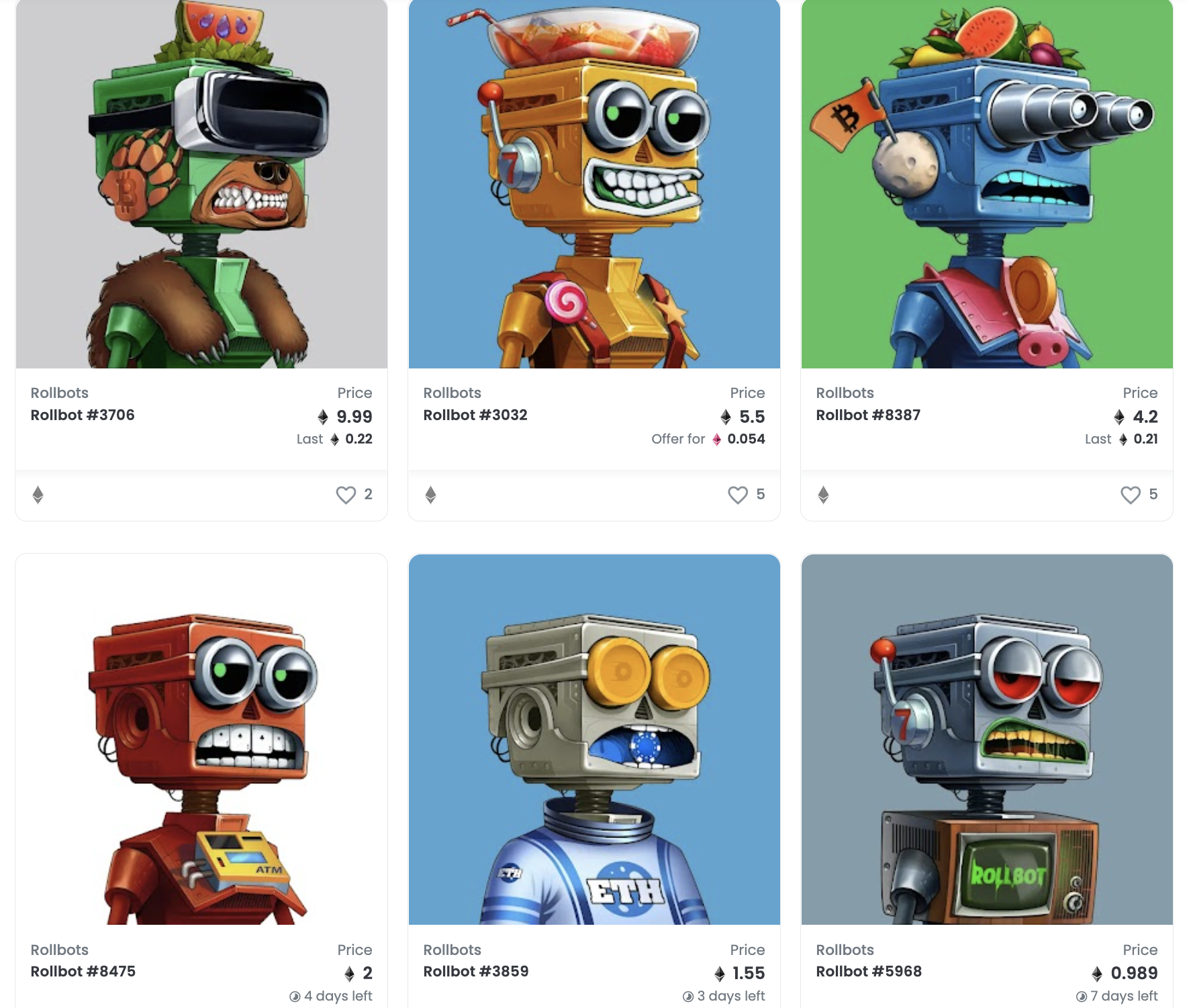 The robit NFTs are on the blockchain with a floor price of close to 1 eth, worth $2,700. While the most expensive one, the metaverse robit, has gone for 10 eth.
Not bad for some jpegs, but there's a business model here as these bot holders get some of the profits of the casino.
Also the blockchain data shows some have withdrawn their NFTs from the casino to their own eth address, indicating all this is concrete.
They have punks as well now in addition to more apes, but winning them is rare. Yet clearly it happens as the Paris Hilton club so gets a new member for just $38.