The Shanghai Composite Index (SHCOMP) has seen one of its biggest drop, falling by 5% below 3,000.
Other major indexes also fell. Shenzhen stocks dropped by more than 6% while the ChiNext Index fell by more than 5.5%.
That makes it a 20% fall since December for Shcomp as it enters correction territory for the first time in four years.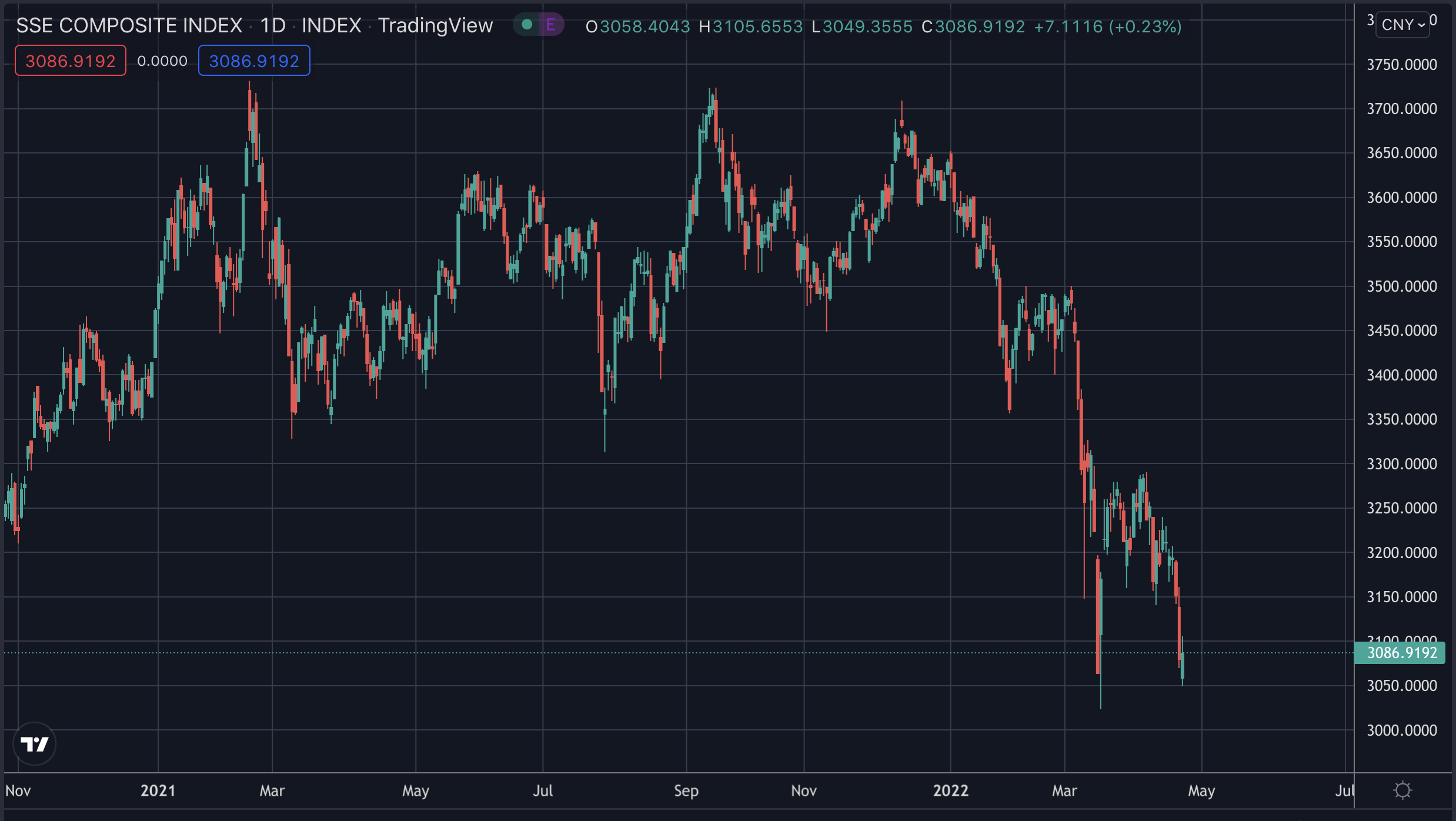 The pandemic gets some of the blame as it continues in China long after it became endemic in the west.
Shanghai is back into lockdown with speculation increasing Beijing might follow, making the current period worse than January 2020 when only Wuhan was isolated.
That however might only be adding fuel to the fire as the property market slump gives first indication of potentially spreading to the Chinese banking sector.
The China Merchants Bank was one of the biggest loser, down 9%, following their quarterly report.
In it the bank revealed new non-performing loans of 15.436 billion yuan, a year-on-year increase of 3.870 billion yuan, or about 6%.
Non performing retail loans are increasing, presumably due to property prices continuing to fall in all non-major Chinese cities.
They have been falling since September, with nock on effects to be expected as consumers have less to spend.
The response by Chinese authorities to the property market crash has been insignificant so far as they face the dilemma of letting the market run its course, or socialize the losses.
The former risks a downwards spiral. Less consumer spending due to lower collateral can lead to some companies going bankrupt, increasing unemployment which in turn lowers spending in a loop.
The latter risks stagnation, for at least a decade or two, with CNY also somewhat crashing against the dollar currently.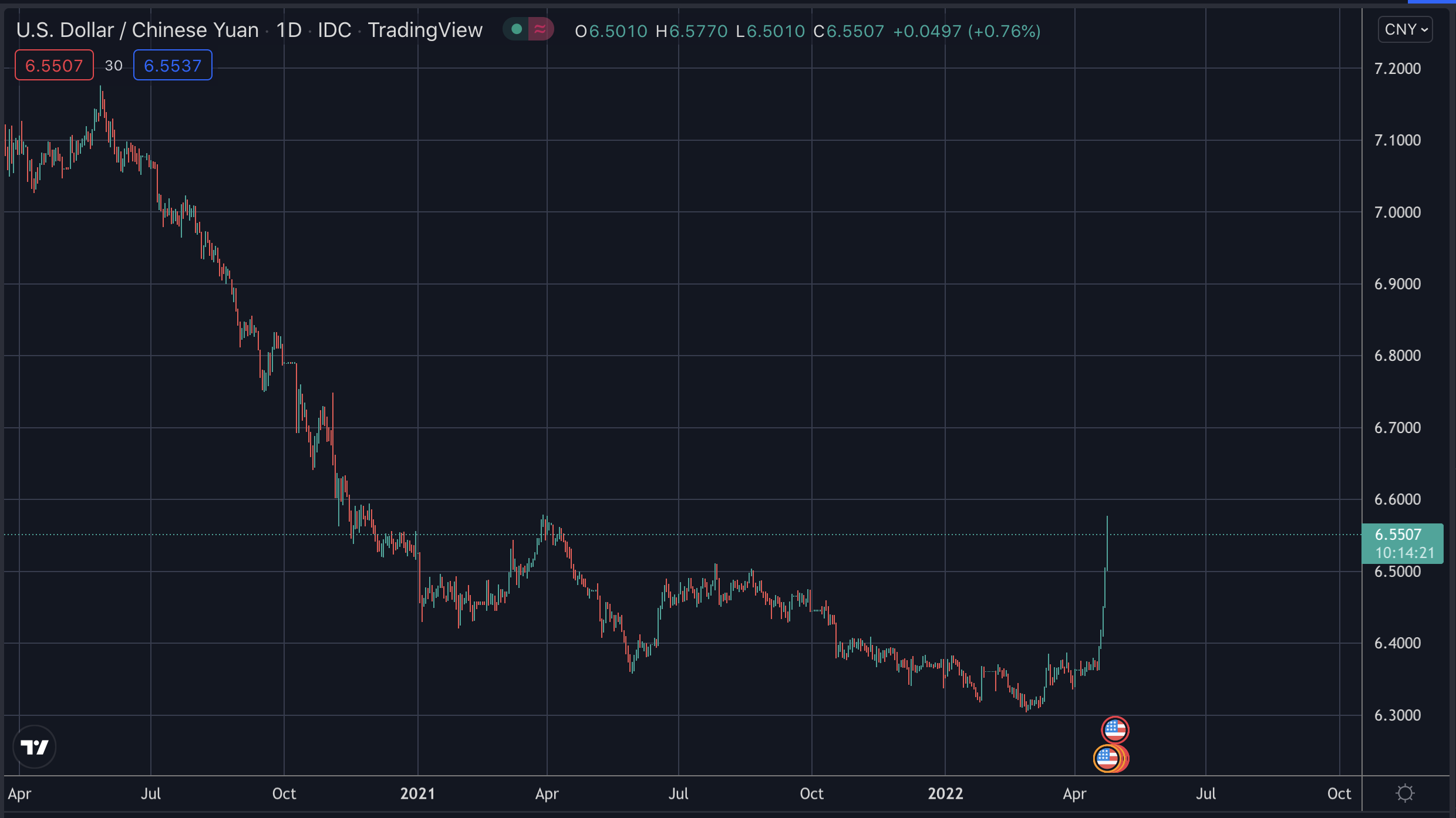 The Chinese yuan is seeing one of the biggest drop against the dollar, with it moving fast perhaps towards 7 as US Treasury bonds start becoming more attractive by offering a higher interest rate than Chinese bonds for the first time in decades.
That is presumably leading to money being pulled out of the country as China now potentially faces an economic storm with growth prospects dimming.
The big question is whether authorities there are sufficiently competent to deal with the many pressures that they now face.
So far, it appears they are in denial, which may well mean this could get a lot worse before it gets any better.