"The period when the economy has been able to live on the reserves is over."
So said the president of Russia's central bank, Elvira Nabiullina, in the Russian parliament this Thursday.
She further warned that "in the second quarter or at the beginning of the third, we will enter a phase of structural transformation."
There's speculation a double digit drop in imports has been seen this March, with authorities there deciding to no longer publish import and export figures.
"Due to sanctions, Russian consumers and manufacturers are losing access to markets for the import and export of finished products and components," Nabiullina said. "Problems may arise even when production has a high degree of localization when there is a sufficiently high degree of import substitution."
Her most revealing comment may be in regards to reserves, with Nabiullina stating they're in gold or yuan "which does not allow us to manage our currency in the internal market."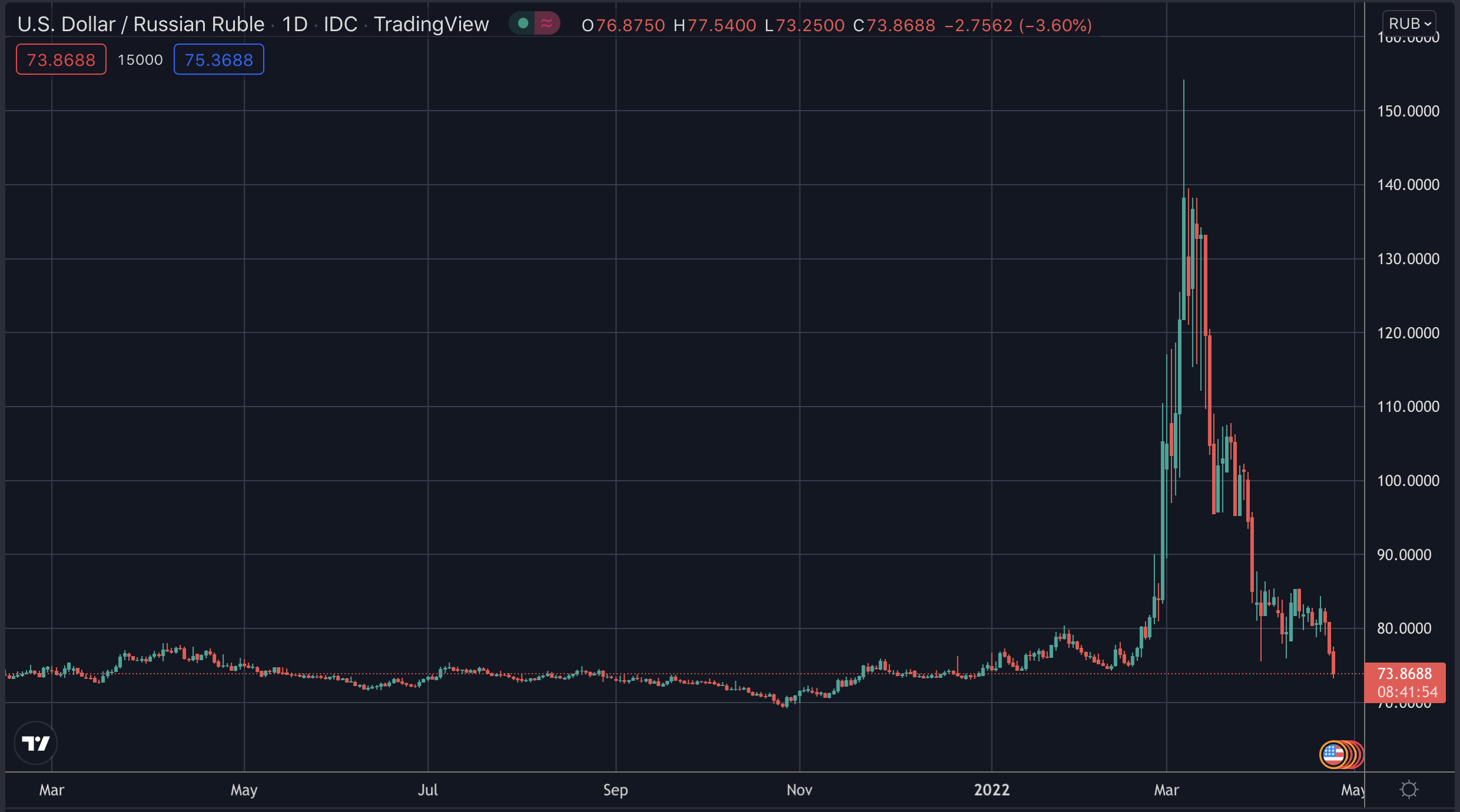 The rest may have been spent to artificially strengthen the ruble which is now worth even more dollars than before the war.
Without a central bank intervention, there may have been a natural correction here, but to 120, or 100 at most.
The ruble now rising to almost 70 makes it plain that this is probably a very expensive operation, especially when Russian stocks tell a very different story.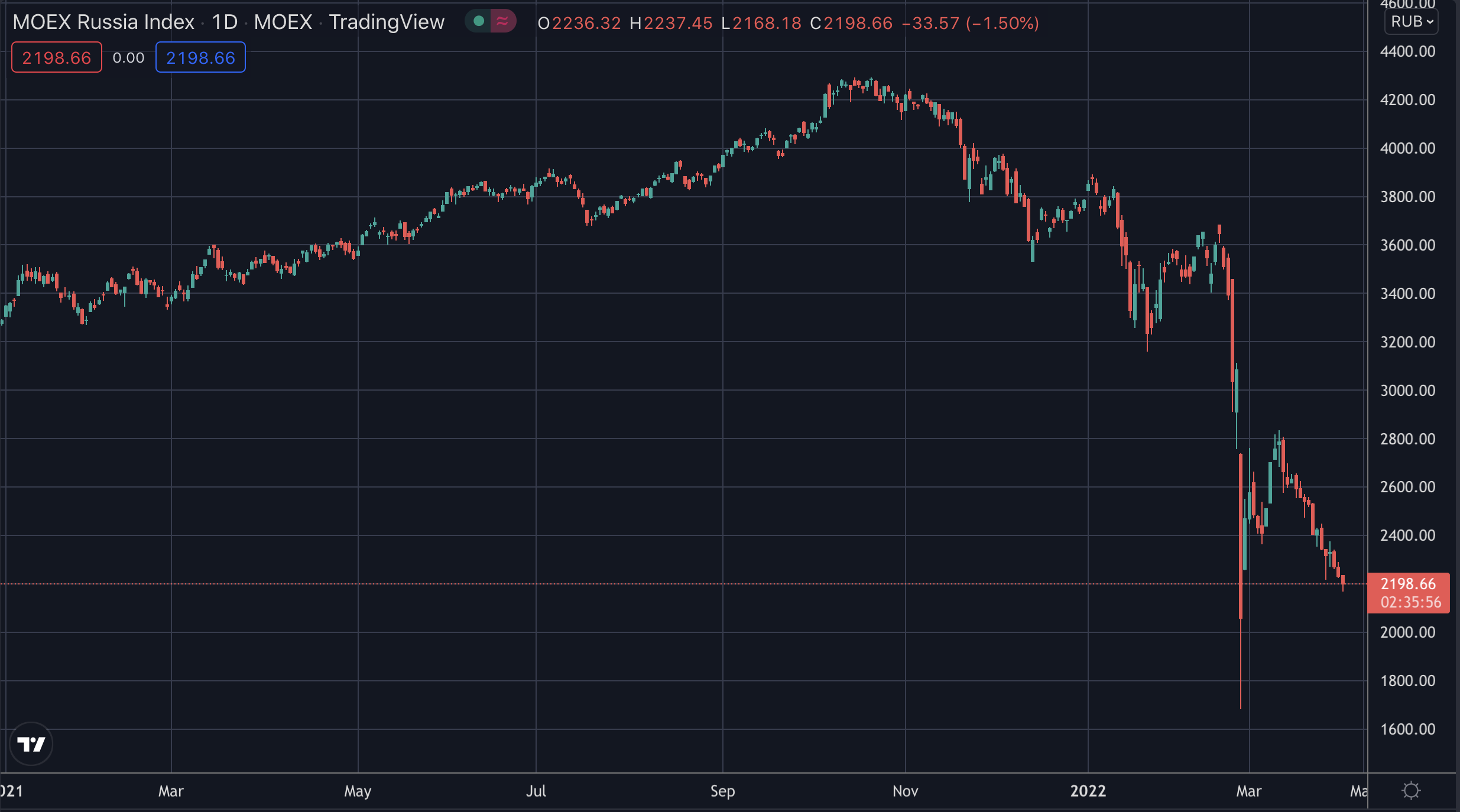 Stocks crashed in Russia last month and at some point there was a bounce as you'd expect, but instead of some return to normal or a V shaped recovery, they're now headed down again to reflect the worsening economic situation.
A central bank survey showed a more pessimistic outlook, with most expecting a contraction of 9.2% now, from 8% previously.
Inflation is expected to jump to 22%, and that's with current sanctions, but sanctions too will get worse.
"We are working on a sixth sanctions package and one of the issues we are considering is some form of an oil embargo," said Valdis Dombrovskis, the European Commission's executive vice-president. "When we are imposing sanctions, we need to do so in a way that maximises pressure on Russia while minimising collateral damage on ourselves."
Oil sanctions will directly hit the Russian state, which may be depleting their savings but is still receiving income.
Once euros are no longer flowing, they'll find themselves both with no savings and with reduced income, at which point the whole economic situation will hit them.
In this quarter they might manage by the private sector having their own savings as shown by some airlines taking some planes out of flying to be used as spare parts.
In the third quarter however they might start feeling the pain with a very cold winter to probably follow, both on the ground and in company boards.
That may increase bitcoin adoption further there because the central bank probably won't have much of a choice but to print as costs skyrocket while income plunges.