ZRX rose 16% on 0x Labs announcing they raised $70 million from Coinbase, OpenSea and other investors.
"What's exciting is that we are still very early on the DEX adoption curve," said Sarah Guo, Partner at Greylock which led the Series B raise, before adding:
"0x Labs is at the forefront of that development and is perfectly positioned to lead the Web3 charge as more and more value is tokenized and needs a standard to be moved and exchanged."
0x plans to use the funds to expand its newly introduced support for NFT swaps while increasing integration with other chains.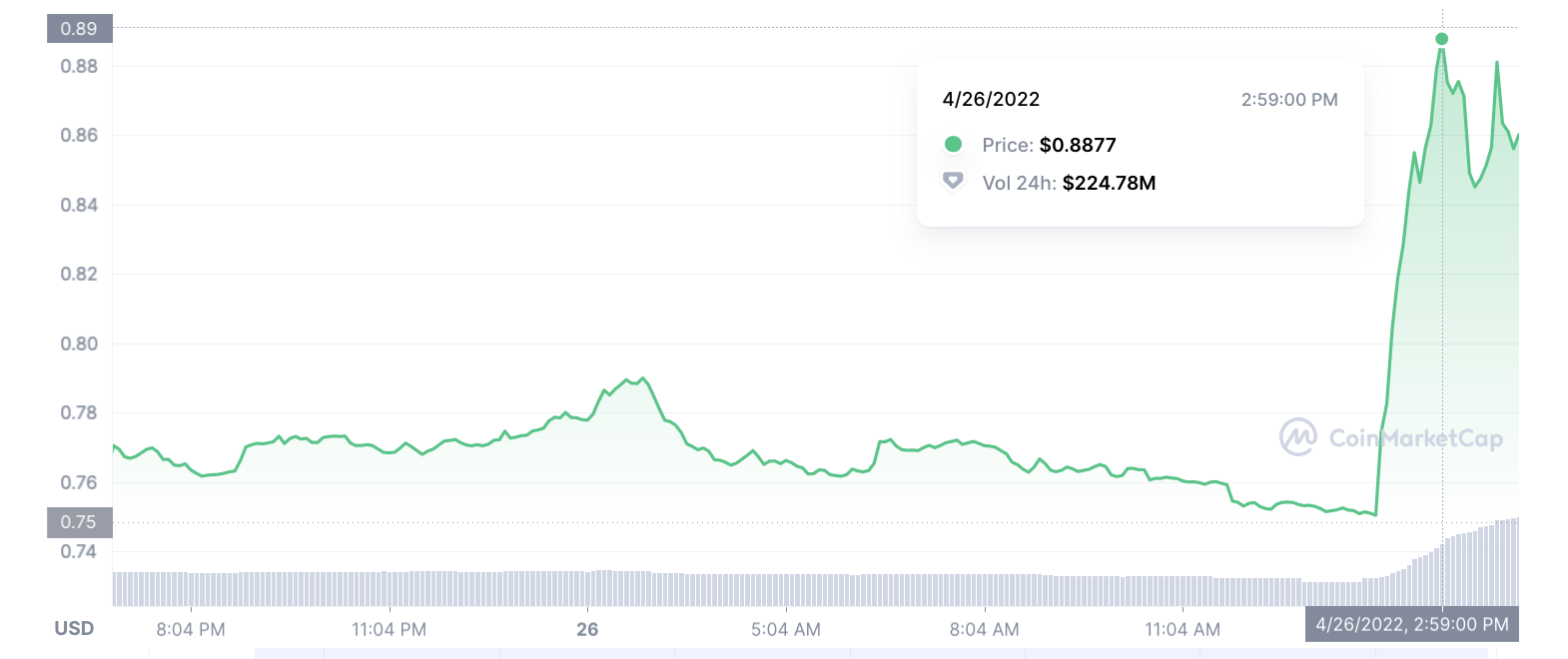 "Many of the top crypto companies already use and trust 0x," Will Warren, Co-founder and Co-CEO of 0x Labs, said before adding:
We're ready to take the next big step in our mission to 'build a tokenized world where all value can flow freely' by onboarding the next 100x wave of users, businesses, and institutions to web3."
0x launched during the 2017 ICO wave with it briefly becoming the most valued ethereum token in 2018 after Coinbase listing.
Some trouble followed with a DEX project that was using the 0x protocol deciding to fork it to remove its token.
Those times seem like another era however, with 0x doing its best to keep up in these 2020s waves, and seems to be doing better than most projects that risk drifting towards being forgotten.
0x's technology was incorporated in Coinbase's newly launched marketplace and NFT swaps apparently facilitate NFT exchanges "across multiple blockchains."
So the project is keeping up, and now has a fresh $70 million to continue developing  as defi expands.