GAMEE, the play-and-earn casual mobile gaming subsidiary of Animoca Brands, announced a  partnership with Manchester City Football Club to bring football-themed games to the Arc8 play-and-earn gaming platform, which offers crypto rewards.
That's while a new market research report by Global Market Estimates projects the metaverse to grow from $36.81 billion in 2022 to $710.21 billion.
The current key market players in the metaverse are Roblox Corporation, Tencent Holdings Ltd., Epic Games, Magic Leap Inc., Meta, Lilith Games, Decentraland, The Sandbox, Microsoft, Unity, NVIDIA, and Autodesk.
The latter two provide more the building software, with Nvidia already providing the tools to clone a factory for example so that you can tinker with it on the digital realm to find efficiencies.
Apifiny, which connects with over 20 of the top 100 global digital asset exchanges by trading volume to unify highly fragmented trading markets, has announced Diana Pires of Crypto.com has been named Chief Revenue Officer.
"In addition to Pires' strategic hiring, Apifiny continues its recruitment initiative across all departments and roles in preparation for its planned merger with Abri SPAC Inc. (Nasdaq: ASPA, ASPAW, ASPAU) in Q3 2022."
We hadn't quite heard of this company before with it facilitating institutional trading on 25 crypto exchanges. They're now to SPAC IPO as crypto and stocks continue their merge.
"Our Happy Company has raised $7.5 million in a seed round led by Infinity Ventures Crypto and Animoca Brands. The new funding will be used to continue growing and developing the company's social NFT platform, OurSong, which launched globally earlier this year."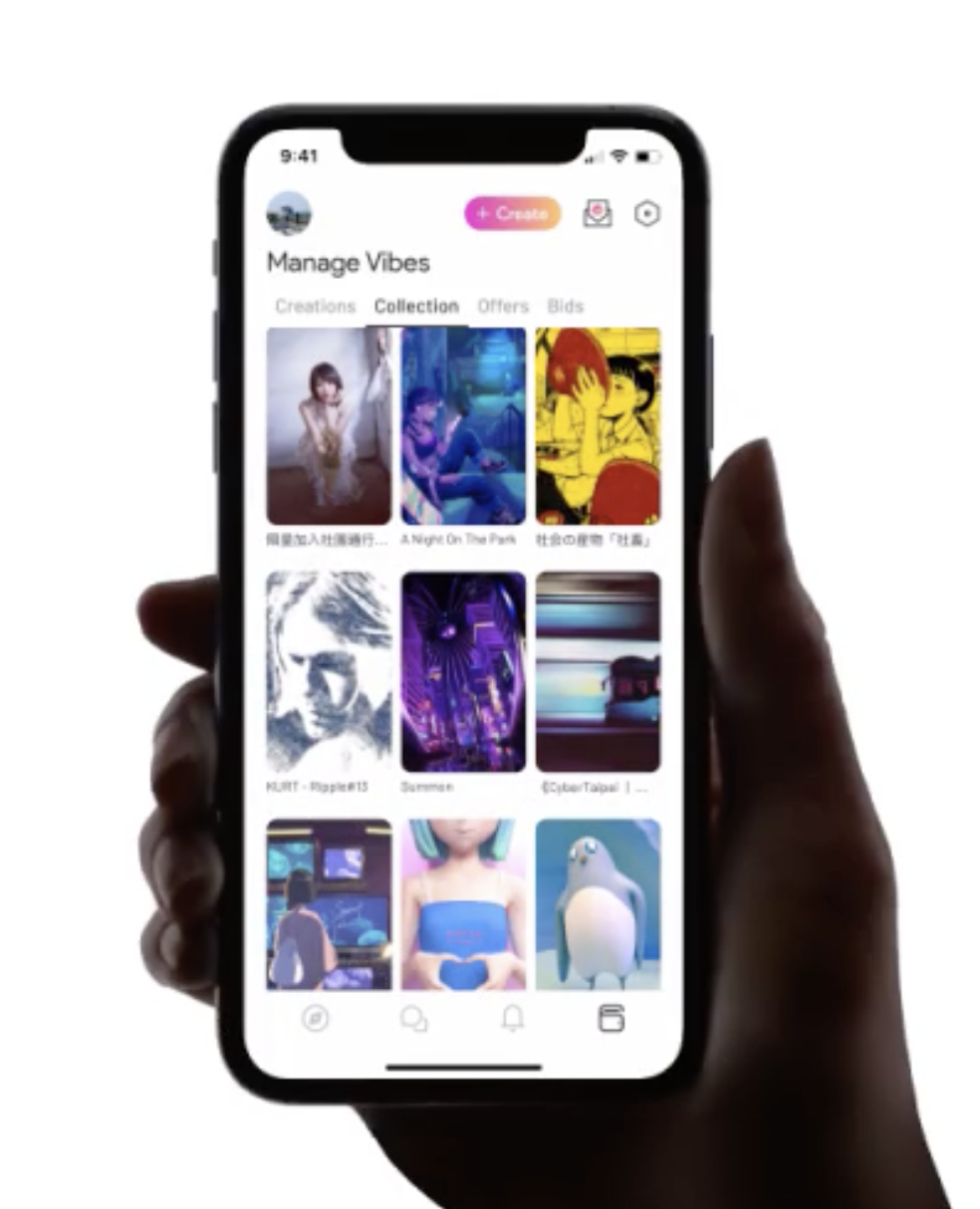 Imagine googling that, but it actually looks semi-interesting with this startup adding to the very nascent but growing web3 scene where ethereum based (generally) social networks are popping up.
It's something that has been talked for years, but seeing it at the very early stages of what clearly is a developing trend, does feel a bit weird in as far as is this really happening.
The timing is right, the general template in regards to a blockchain site with ethereum accounts has been established, and so now it's just about experimenting with cute fun things to get people to use your app, same as in the early 2000s before social networks became big networks.
It also clearly appears to be the case that VCs are funding all this. So we may be at the stage where we're watching toys which in theory have the ingredients to become global players.
"SpaceMine, a P2E mining game service, has announced a new partnership with NexusOne, one of the biggest crypto venture capitals in Korea. They have received an $8 Million (10 Billion KRW) investment from NexusOne…
Through this investment, SpaceMine plans to accelerate its P2E game service, sales NFT assets, and Defi platform services. According to SpaceMine, they are planning to sell NFT assets through SpaceMine wallet soon. They also plan to release the SpaceMine mini-game in the 3Q of 2022 and after that, SpaceMine plans to launch the SpaceMine close beta service."
Much planning, with that perhaps contributing to a year old startup, CoreChain, processing $1 billion in B2B payments.
They claim to have 120,000+ companies making and receiving payments through CoreChain and have just raised $4.2 million in Seed financing – led by Ulu Ventures.
Never heard of them and this is news of news where research is limited, but this is founded by Chris Aguas who apparently is a former MasterCard executive.
"Today, ORIGYN, which recently raised $20mn from Paris Hilton and Bill Ackman, announces a partnership with one of the largest secondary luxury watch marketplaces, WatchBox which handled $300mn in sales last year…
ORIGYN and WatchBox will collaborate to produce Utility NFTs, which enables the ownership of luxury watches to become digitally tradable, efficiently unlocking secondary market liquidity."
Interesting. This isn't the first attempt in effectively tokenizing physical goods. The previous wave tried to do it with tokens. Now it's still tokens but with jpegs. Maybe they'll succeed as jpegs can metaverse.
"HCS Pharma with a current evaluation of €200 mln is a French biotech company that is combining disruptive fintech with traditional economy and finance.
Under the legal supervision of EY Ventury Avocats France and other advisors from London, Hong Kong and Zurich the Company, first worldwide, is launching its pre-IPO through security tokens on the European Digital Assets Exchange | EDSX .
HCS Pharma has confirmed that it will get listed in 2022 on the Frankfurt Stock Exchange with an evaluation tapping into €200 million enterprise value thanks to its groundbreaking technology BIOMIMESYS® . The Company is launching a pre-IPO through tokens registered on the blockchain with a 20% discount on the listing share price. Every token is representing a SAFE – Simple Agreement for Future Equity – agreement with a price of one euro (€ 1,00) and it gives to its investor the right to receive a 20% discount on the listing price of the shares listed on the Frankfurt Stock Exchange."
Right, so this is an exchange like Binance but for fully compliant company equity stocks which come in a tokenized form and all seems to be on eth.
Fairly cool, though we haven't looked much in regards to restrictions on those token transfers, but you can buy a Swiss copper mine there as well as a diamond company.
"D/Bond is an innovative start-up that is bringing decentralized bonds to the blockchain using their pioneering ERC/3475 token standard…
The recent expansion is in part due to a successful seed and series A funding round in which several prominent investors participated, elevating the value of D/Bond to an estimated $12.5 million USD. Bixin Ventures, Spark Digital Capital, Collinstar Capital, Exnetwork Capital, HOT DAO (Hotlabs), Waterdrip Capital, Lotus Capital, Crypto Dorm Fund, and Wave Capital all participated."
Rather than actual bonds, this seems to be more some sort of defi bonds, with the company stating:
"D/BOND empowers you to create your own blockchain bonds easily and backed by any kind of digital asset you have — bitcoin, stablecoins, NFTs, and many more. No more losing your principal, guaranteed interest payments on fixed-rate prime bonds."
Hmm, so rather than collateralizing for dai, you issue bonds, get eth in return, and lock collateral to guarantee interest payment.
We haven't checked how they do it exactly as this is surface view with this section being just to clear the desk so to speak, but all of them are worthy of covering on their own and we might even do so.
In addition, Trustnodes has not covered a News of News section for some time with one aspect that stands out being just how much the quality has risen.
It used to be more hopeful projects with that securities exchange perhaps featuring in this section a couple of years ago as more 'to launch.'
Now they're running, some are processing significant volumes, a lot of money raises, and overall this is starting to give the vibe that a whole economy is starting to gain root where it is no more the blockchain or cryptos will, but this is what the crypto or blockchain startups are doing.
That's very much an upgrade. This is now very much a real industry which perhaps is entering the most exciting stage as we all play which startup will succeed, and which will fail.