The 555.eth Ethereum Name Service (ENS) domain NFT has sold for 55.5 eth, worth $160,000, making it the most expensive ENS domain.
It was bought by a Chinese collector "for fun," after a 10k club was created which describes itself as "a web3 social club for ENS holders 0-9999."
For now they have just a discord, but it appears to have been enough for some increased activity as ens registrations spike.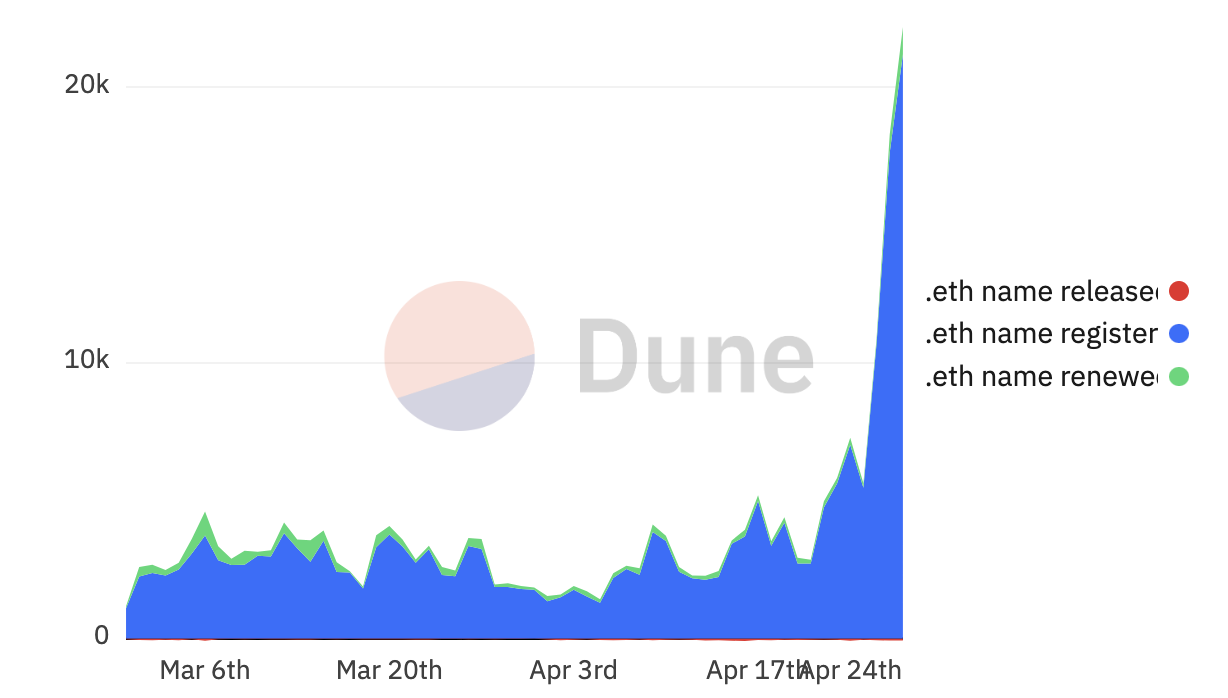 The floor price for a three letter domain has now spiked to 7 eth, worth $20,000. There are about 1,000 of them with a base cost of $640 per year.
Four letter domains have a far lower floor of 0.06 eth according to PopRank, with these unique tokens usable as a name for your ethereum address.
They have a fungable token as well called ENS, which rose from $14 to $20 at some point this Thursday with it gaining a circulating market cap of $374 million.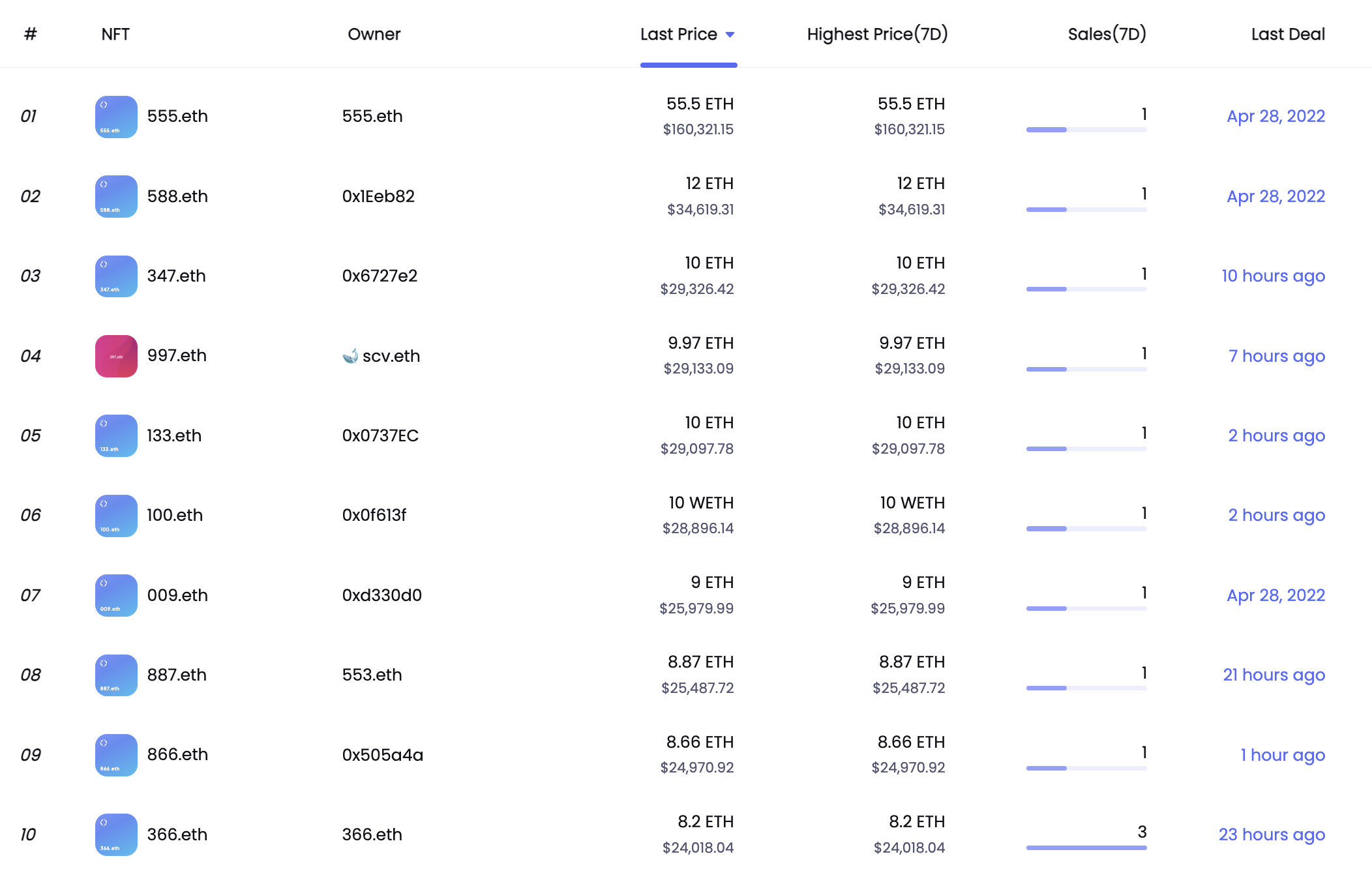 The ens-es themselves have a far lower market cap of $20 million, with $2.3 million in trading volumes during the past 24 hours.
That gives the revenue for the fungible token as it costs $160 a year to renew 4 letter domains, and $5 for five letter domains.
ENS isn't finding much use as a DNS however. In theory, they're a censorship resistant domain name, like trustnodes.com eth, but as a decentralized service they tend to be slow.
They're seemingly finding use for speculation however, with it to be seen how long these prices levels last.