The former British Prime Minister Tony Blair and the former US president Bill Clinton took the stage at Crypto Bahamas this Thursday.
In a session moderated by FTX's founder Sam Bankman-Fried, wearing shorts and a t-shirt, "I'm feeling a little overdressed here," Tony Blair said.
Overdressed and perhaps out of place with speculation swirling they were both paid to attend. The session therefore was off record, perhaps so that they can repeat the same thing at whatever other event they get paid to attend.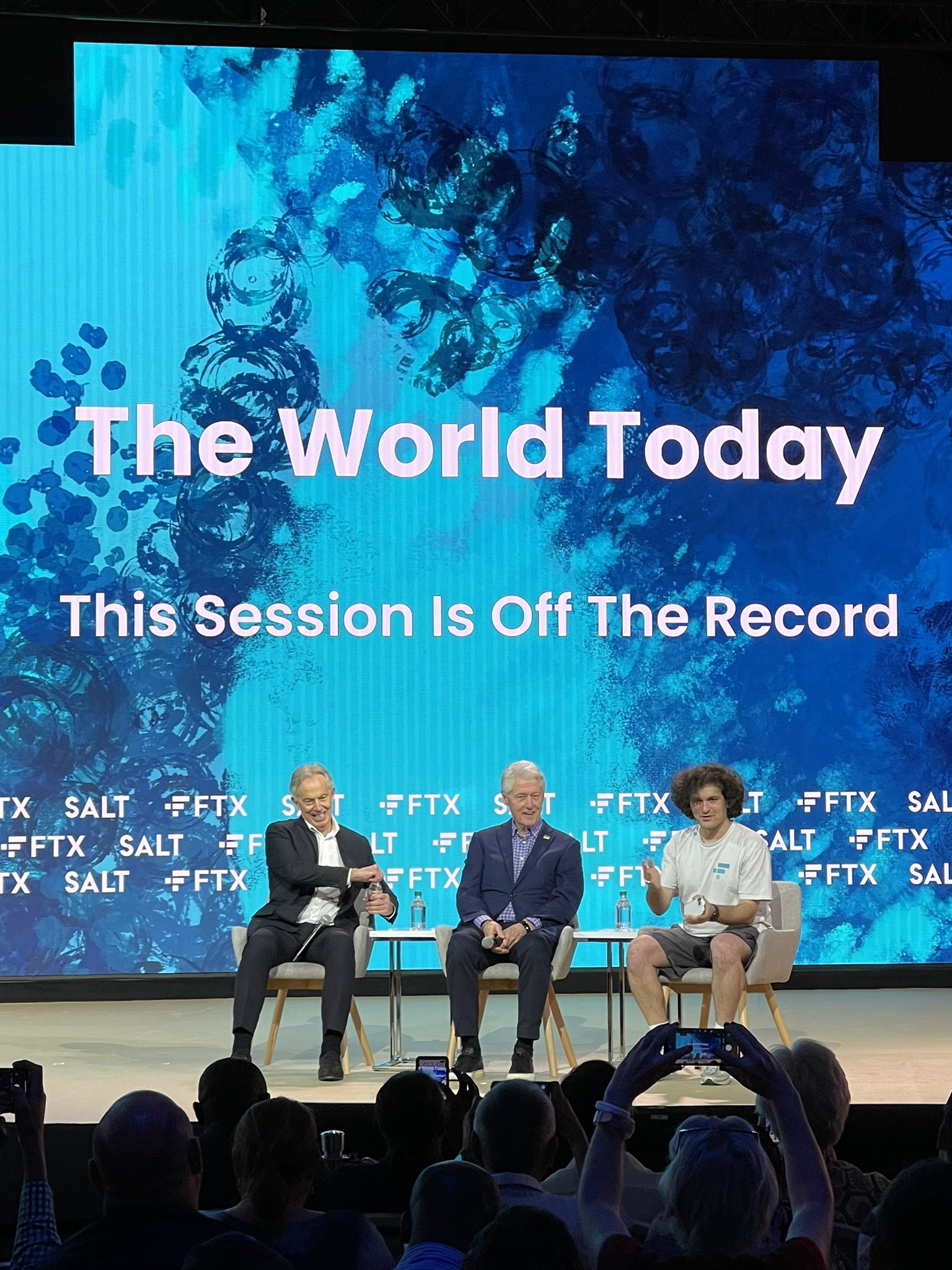 The speech Clinton gave at the Swell Ripple conference in 2018 was also meant to be off the record, but a recording was leaked anyway.
Learning from it perhaps, only some anecdotes can come out, like Clinton learned about cryptos from a friend of his daughter, Chelsea Clinton, during Thanksgiving.
The lesson there being talk to boomers as that's how they learn about new things.
Clinton also said he sympathizes with the libertarian outlook in crypto, suggesting regulators should take the 'do no harm' approach towards cryptos as he did towards the internet when he was president.
While Blair said regulators should get together and "hash it out," indicating presumably that he isn't much familiar with this space.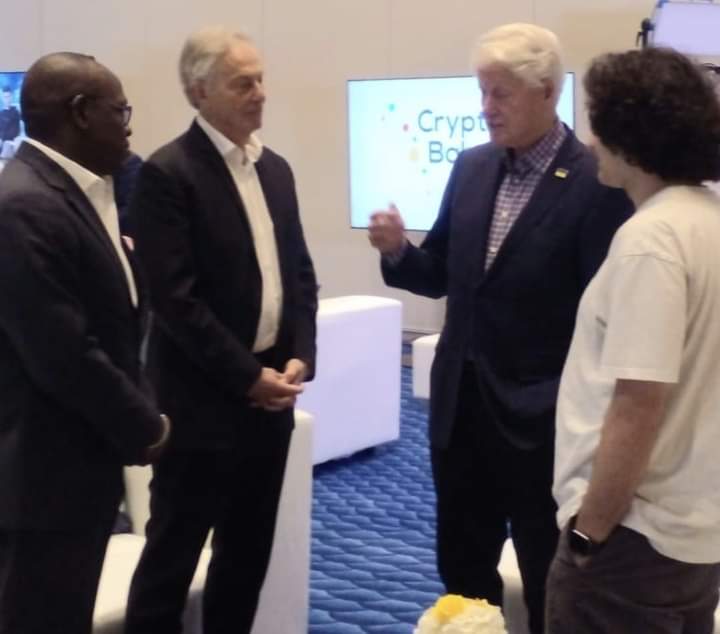 Much of the rest was politics, with Blair stating he would "do everything we can to allow the Ukrainians to resist."
There were some off remarks about DAOs as well, but their attendance probably says more than anything they could say.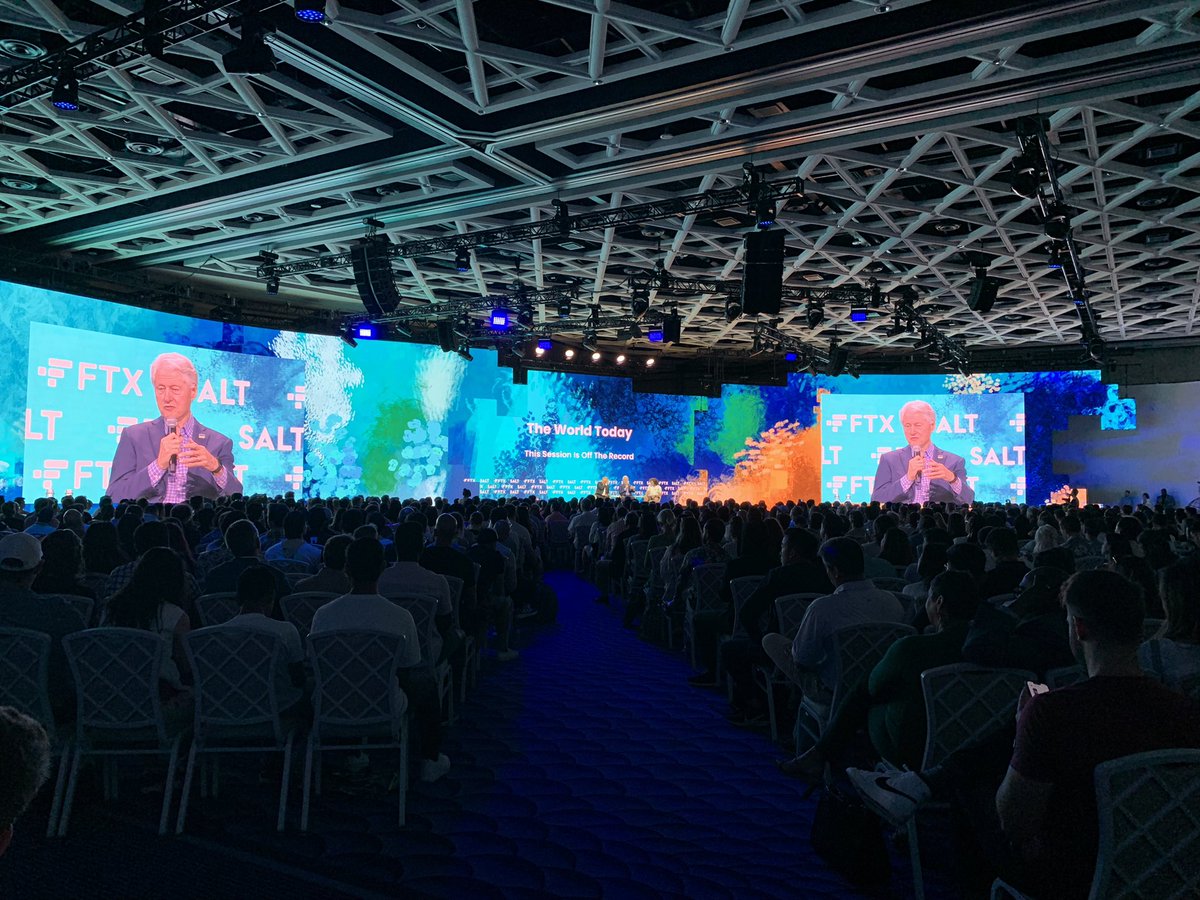 It does look cool, and they're of course two big names, but it is a bit fake isn't it. It does achieve its purpose, marketing, because otherwise maybe we wouldn't have talked about this conference at all.
Yet it also kind of misleads in stating cryptos are now so big and so mainstream that Presidents and Prime Ministers casually address the audience.
Kate Perry was there as well in the afterparty, presumably to justify the exclusiveness of this conference, but there is a wrong vibe which perhaps is best encapsulated in this picture: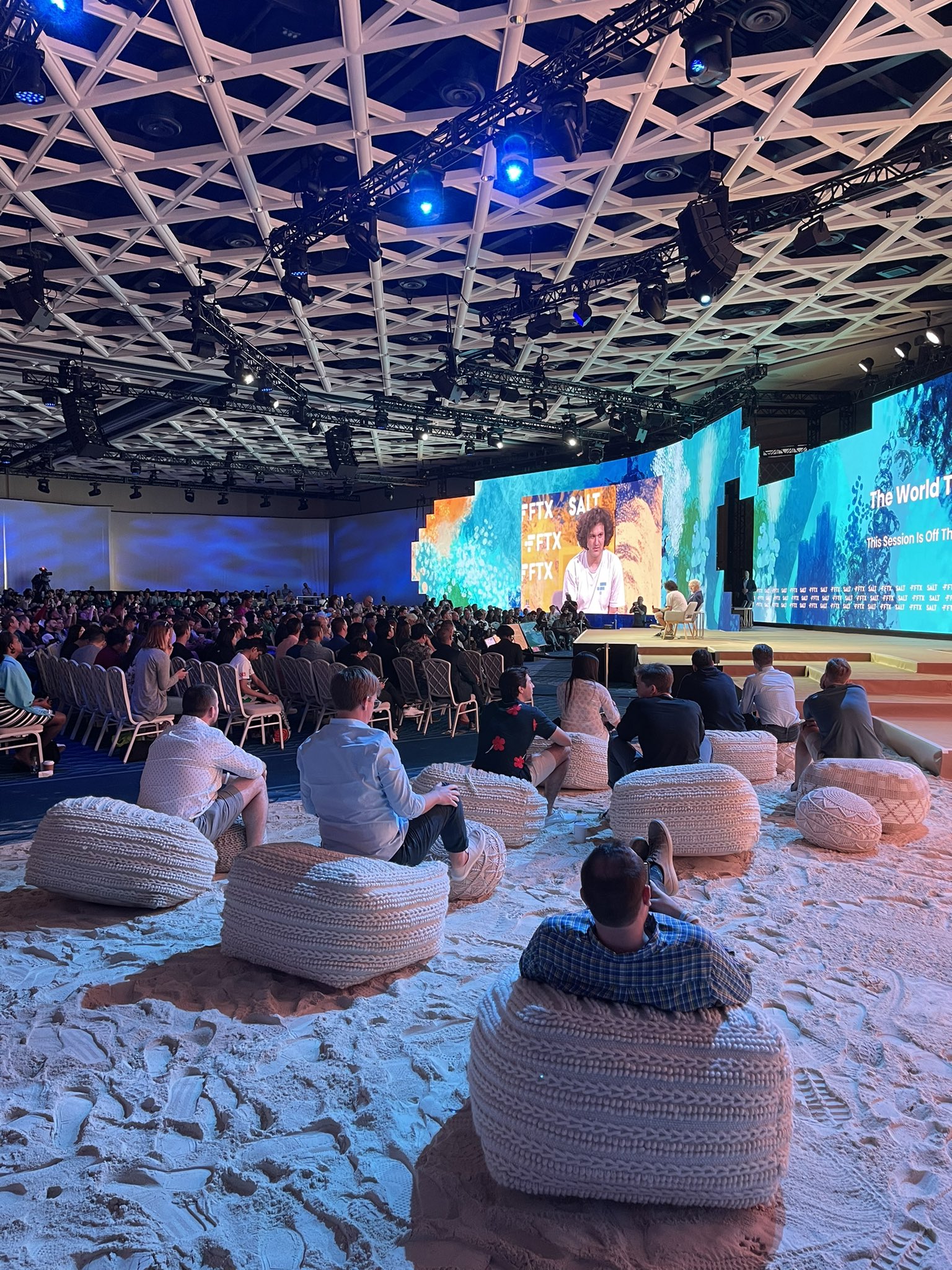 The cushioned and the chaired. The fake presidents, the probably paid singers, talking about an arguably very leveling technology that doesn't need an appeal to authority due to its open source code.
Yet whatever this conference says, it limits its statements specifically to this conference. Although there were some fine presentations, fundamentally this is just some people talking about crypto that doesn't have anything to do with crypto itself.
So, although the sign here is clearly that there is a bit of a cuckoo land in some corners, investors need to get wiser at some point and ignore this sort of stuff by learning that they're not talking or acting on behalf of crypto, but on behalf of themselves.
Because the dazzling here has been loud but there are plenty keeping their head down and there will always be people in it just for the money, looking to fake glamour more than actually building.