Bonds have lost half a trillion last week in one of the worst year for investment assets in decades.
The global bonds market fell from near $70 trillion to now $61.7 trillion, a loss of $8 trillion since the beginning of the year.
That's amidst a big exodus from Chinese bonds which saw an outflow of another $8 billion last month as it loses the yield advantage to USA.
Equities meanwhile saw an outflow of $16.57 billion last month, the biggest since December 2015 when the dollar too was rising.
That compares to inflows of $413 billion for all of 2021, as much as for the past two decades combined according to Bank of America Corp. and EPFR Global.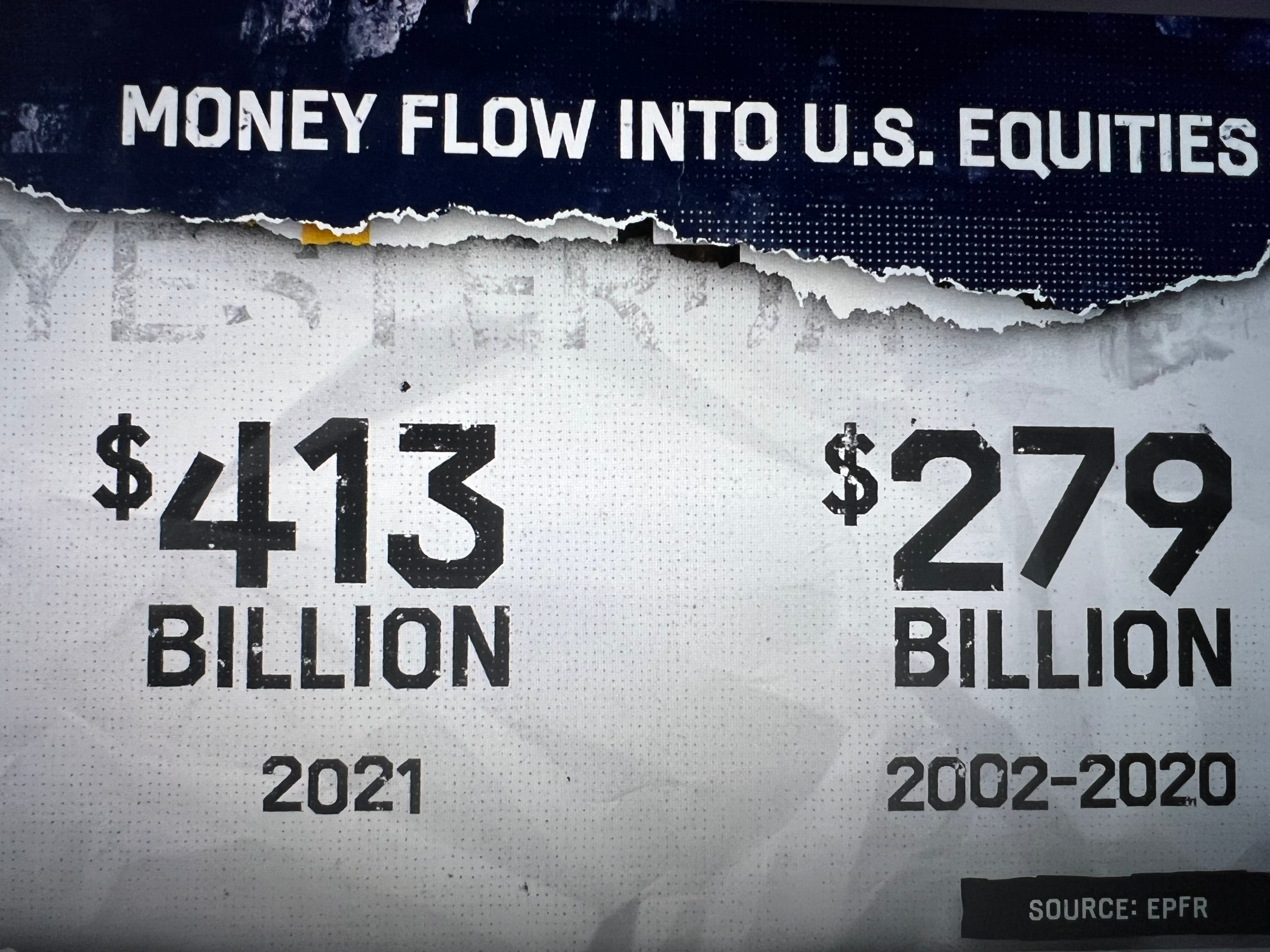 The 2021 boom, after a terrible 2020, has now given way to four months of doom with only the dollar rising as everything else falls.
It may even rise further depending on what Jerome Powell and his FED committee decides tomorrow, but most are speculating on sell the rumor and buy the news.
While crypto startups have raised $10 billion globally in the first quarter, twice as much as all of 2020 with VC investors rushing to get a part of "the infrastructure of the future," as Steve Ehrlich, CEO of crypto brokerage firm Voyager Digital, called it.
But bitcoin for its part has seen five weeks of red and is now entering its sixth, although eth seems to be holding a bit better recently as the burning continues with apes donating $150 million.
Macro seems to be on the driving seat however, and there are some good news there with Canada growing at 5.6% in the first quarter.
US grew at more than 6% before inflation adjustment, figures not quite seen since the 90s.
Europe might see a contraction however as they flirted with lockdowns back in January. In addition they're about to impose oil sanctions on Russia, but their exports might go up as German cars and Italian holidays become cheaper for Americans with the dollar nearing euro parity.
Making it overall a mixed picture that arguably has not yet formed as markets wait to see whether a full on economic crisis develops in China, and whether that will mean investment fleeing to Europe and America.