Bitcoin crossed $40,000 and stocks rose by about 2% while Fed chair Jerome Powell addressed the press.
Interest rates have been raised by 0.5%, less than the 0.75% some expected. The $9 trillion balance sheet is also to be reduced starting next month.
Powell further said that "we've seen some evidence core inflation has peaked" and suggested 0.50% hikes may be on the table in the next two meetings.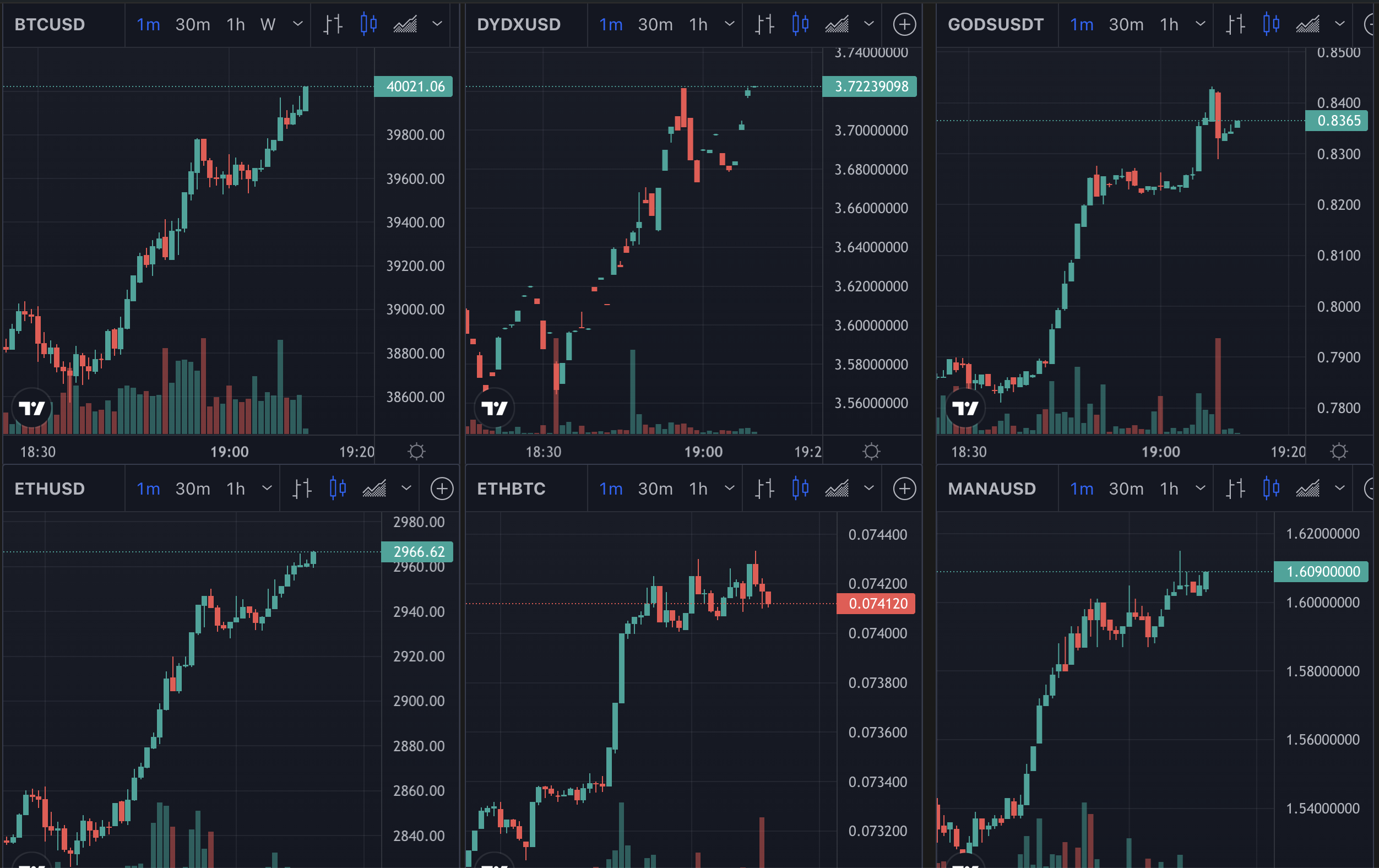 0.75% bases point increases are not something that the committee is considering, he said, suggesting Fed will not be as aggressive as some thought.
That may have contributed to this price rise, with Powell stating they will be looking at effects on financial conditions and on the economy to target plausible levels of neutral interest rates.
Both bitcoin and stocks were sluggish all day in anticipation of the Fed meeting following much speculation, but then suddenly jumped and with some speed during the Q&A session, suggesting perhaps the market liked what it was hearing.
The rise seems to have began just about when Powell said 0.75% hikes are off the table, reducing concerns the central bank was on its way to a massive increase of three-quarters of a percentage point at its next meeting in June.
Some sort of buy the news event after the rumor was sold was expected however, but the speed with which bitcoin and stocks rose feels a bit like a cheer from the market.