Exchanges have began closing down trading in Luna after it kept collapsing to 1/100th of a penny.
Binance delisted it completely as UST lost its peg further down to 16 cent. While Bitfinex said:
"Due to current market volatility and recent events affecting the Terra Protocol and Terra (LUNA), our LUNA perpetual contracts will enter reduce only mode.
From 13/05/2022 at 11:00 AM UTC, users will not be able to increase or create new positions on the following trading pairs, LUNAF0:USTF0 and LUNAF0:BTCF0.
We will keep our community updated on further developments."
Not  much further developments are expected now with a delisting usually being the end for a crypto which apparently handled some $500 billion in trading volumes during the past 24 hours on Thursday.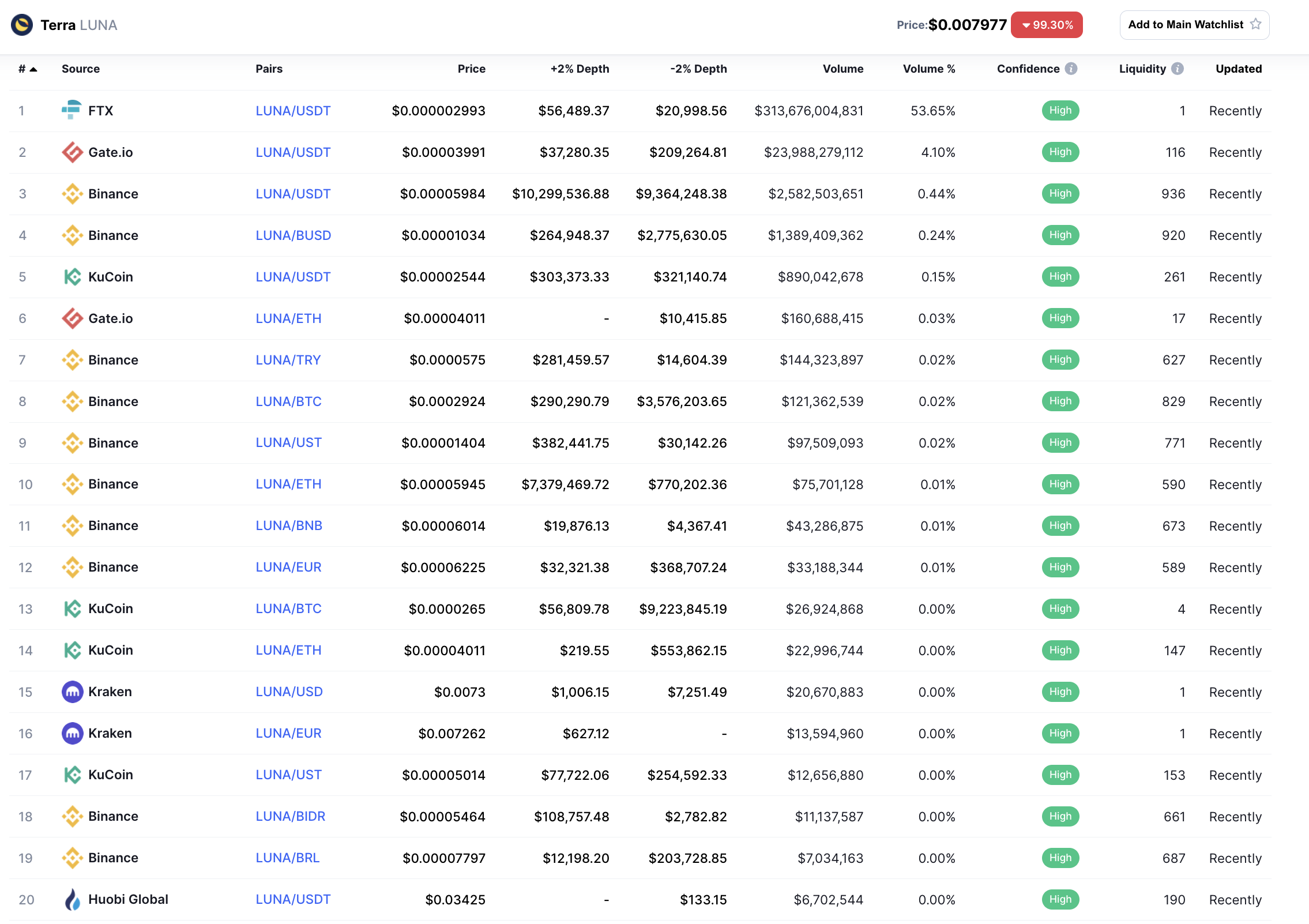 We could not confirm this with Coingeko as they seemingly stopped tracking it after it fell far below a penny, but Thursday saw Luna's supply go to the moon.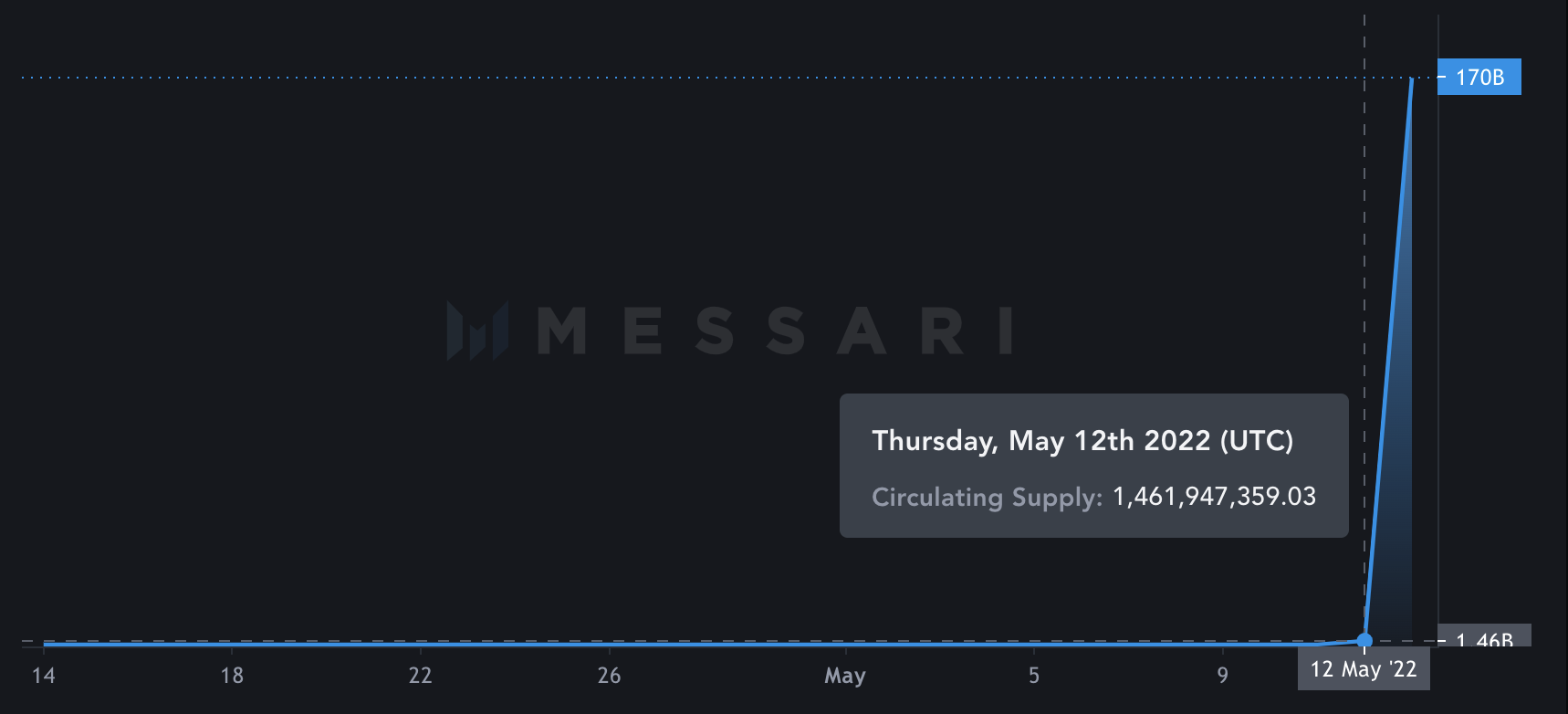 1.5 billion Luna was circulating on Thursday, itself up from the usual 340 million. 170 billion Luna is now circulating as we see the first ever crypto hyperinflation.
Making Luna itself not a crypto, but more actual fiat mirroring the delicate balance that central banks have to conduct.
A balance that sometime goes off, like in Zimbabwe, Venezuela, Lebanon, and to a lesser extent in places like Argentina, Turkey and Russia.
The fiat too, just like Luna, is stable until it isn't. And just like Luna couldn't stop the tide once there was a loss of confidence as the conductor necessarily has less assets than the rest combined in a fiat system, so too often central banks can not stop hyperinflation.
The good news being that this sort of thing clearly can't last for long in crypto. You can't just print fiat Luna out of nothing and call it a backing like Fed prints dollars to back them with printed out of nothing bonds.
Because it's subjective, which can work with paper as there is no other way to do it but entrust Powell or Biden with making a mess.
In crypto, we don't need a conductor, nor even an orchestra. Thus we can create objective money, a fixed unit of measurement, that does not change to the whims of anyone just like 1cm does not change.
It's just that for this specific 'crypto,' Do Kwon decided to create a fiat one, knowingly or unknowingly.
And so we see, programmatically and in an automated manner, the nature of fiat. The lesson being that it isn't a backing that gives a money value for it can not be backed.
Money instead derives value from the confidence in a stable supply as its job is to measure, and if 1 centimeter becomes 1 kilometer or somehow a -1cm, then it is not quite measuring.
The supply does not have to be fixed either, but it has to be predictable. This can not be achieved with paper, first because how do you even count the paper fiat dollars in circulation?
But it can be achieved with crypto code. And so the question of Luna: do you want a stable money that can hyperinflate to zero, or a less stable money that will never go to zero?
Because fiat can die. Real crypto never dies.