Bitcoin longs on one of the biggest exchange, Bitfinex, are on a bull run of sorts since late April, breaking far beyond all time high.
Up from about 40,000 BTC to now 85,000 as seen above, with $1.3 billion added. While shorts are down.
Bitcoin shorts have fallen from a brief blip at 7,500 to now 2,500, way down from the 26,000 reached in June 2021.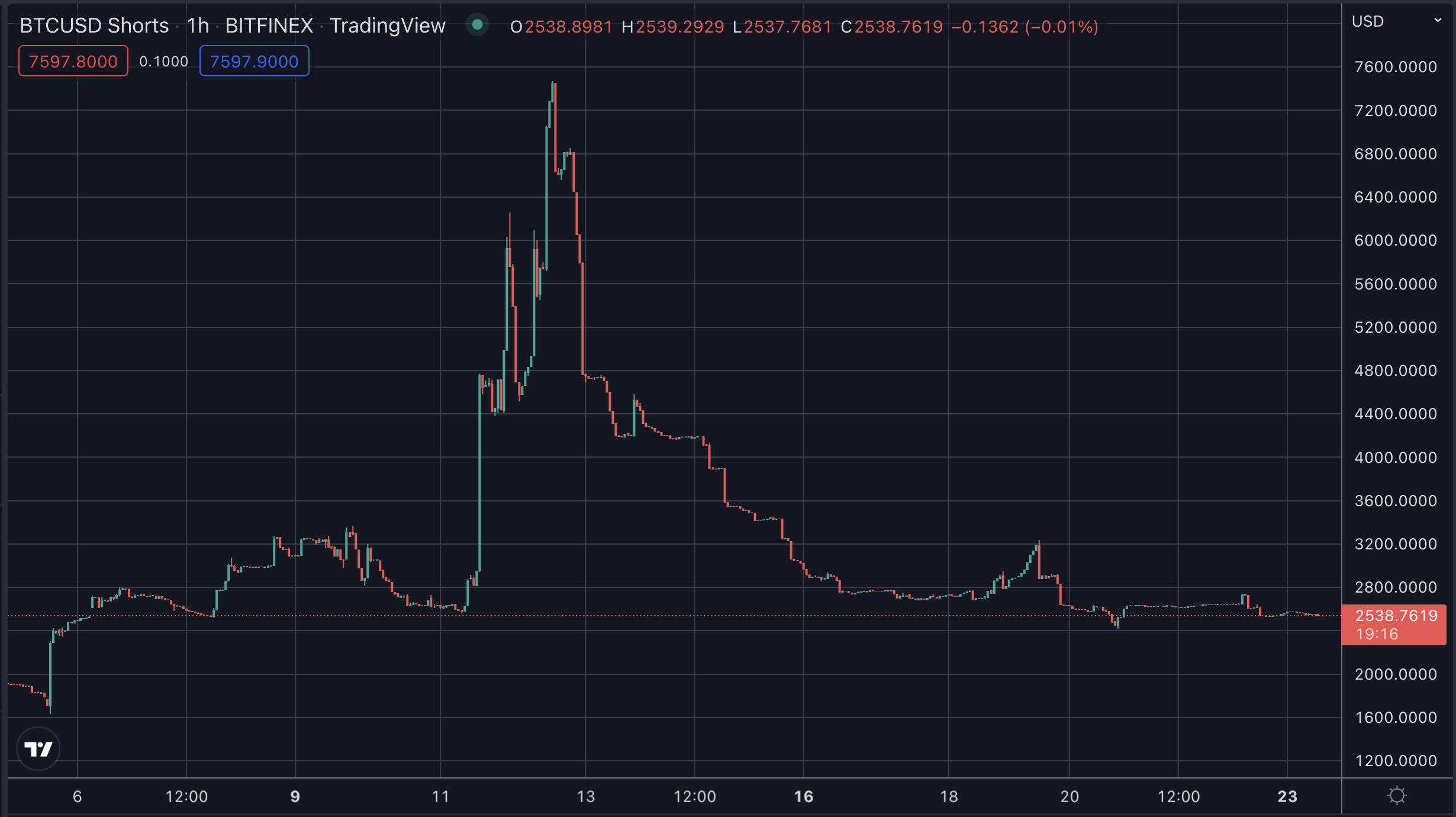 Zooming in on this 'blip', bitcoin shorts jumped by about 5,000, or $150 million, on May 11th and then almost as quickly fell.
So shorts are basically out of play on finex and they have been since last summer. While longs seem to be making a new play in not just doubling, but almost doubling the previous all time high.
They've been up since February 2021 when zoomed out and beyond a brief correction last summer to October, they've kept their level and now jump.
Ethereum instead has seen a more normal rise of 50,000 ETH to 170,000, worth $350 million, while shorts are at 100,000.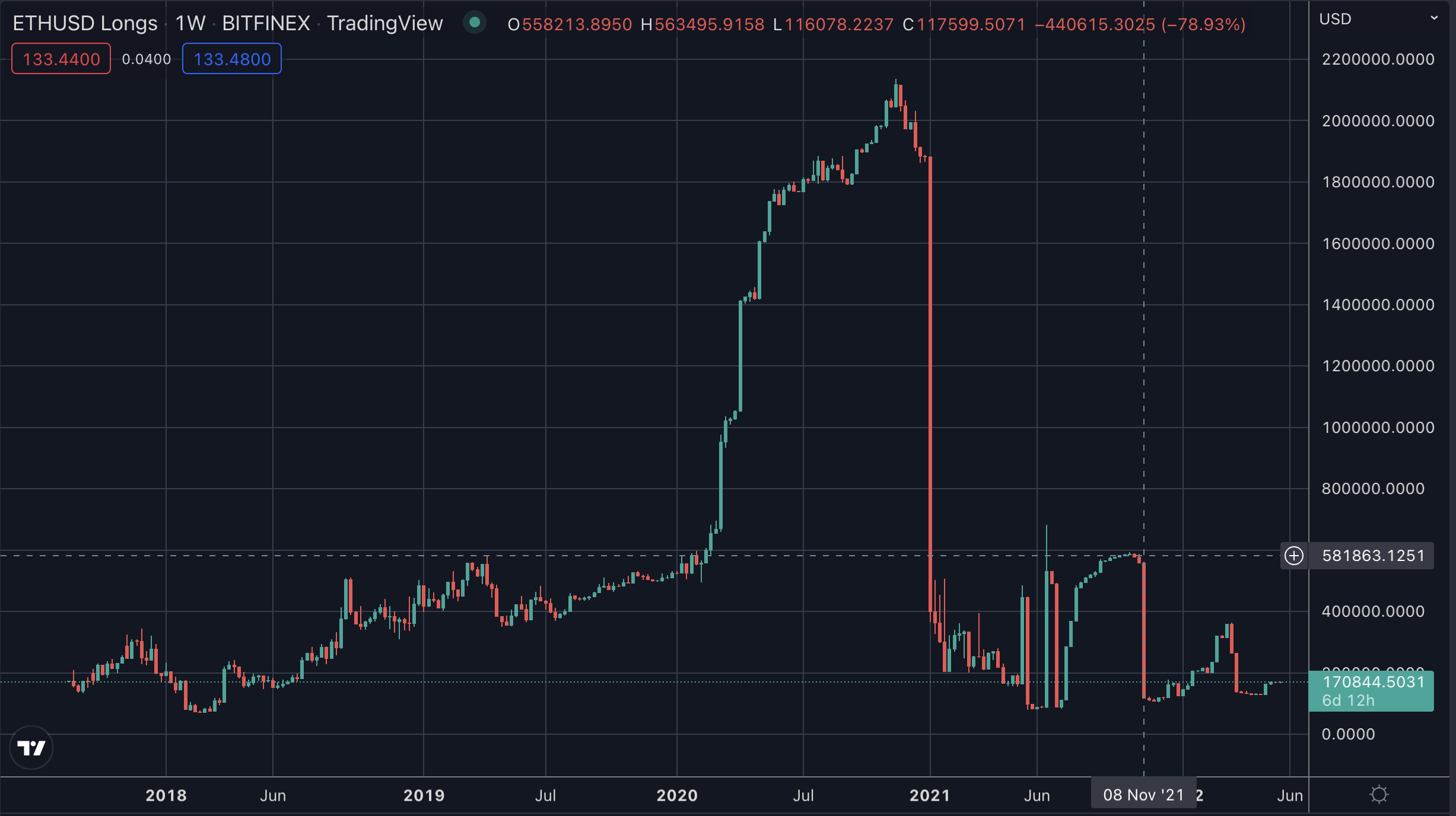 Longs were 600,000 eth in November 2021, at the peak of eth's price, and they were a cool 2.2 million eth in November 2020, another brief peak before Musk yoloed in spring 2021.
So these guys sort of know what they're doing and part of 'knowing' it comes from the fact that they're actually 'doing it' in as far as they might not have enough money to move the market if there was some sort of battle, but they probably do have enough to move it if there isn't some sort of a confrontation.
Because someone, or some group, has put down a bet of $1 billion that the price will go up. They're probably not even wrong as this is the bit where bitcoin's price should bounce to maybe $40,000, maybe $50,000, or far less likely to $80,000 if it gets out of bear somehow.
That's because this is a price level where a lot of forces come in. Miners have a lot on the line, they're not just gone watch. They can withdraw the supply completely from the market.
They connect to all them wizzes and OTC desks who then connect to bitcoin hins (high networth individuals). Some of whom probably use Bitfinex because they have a business relationship with the bitcoin dev studio that pays many bitcoin protocol developers, Blockstream.
And so the finex whales don't usually get called, they instead do the calling. There was once, in eth, a perpetual long since probably autumn 2018 that kept on and on until probably November 2020.
As this is not just big money, it is also fairly old money, in crypto terms, and this money is up to something, clearly. That something being that they seem to be fairly sure bitcoin will go up.
They might not necessarily be right, but why would they be wrong and even if they are, this sort of money probably has a -75% buffer from current levels, that's under $10k, and probably can wait three years to be right.