Oil production remains below pre-2020 levels despite Europe growing at 5.1% in the first quarter, the highest rate in decades.
Recently released data show that both Saudi Arabia and UAE, though increasing production, have still not reached 2019 levels when they're meant to be above them and growing.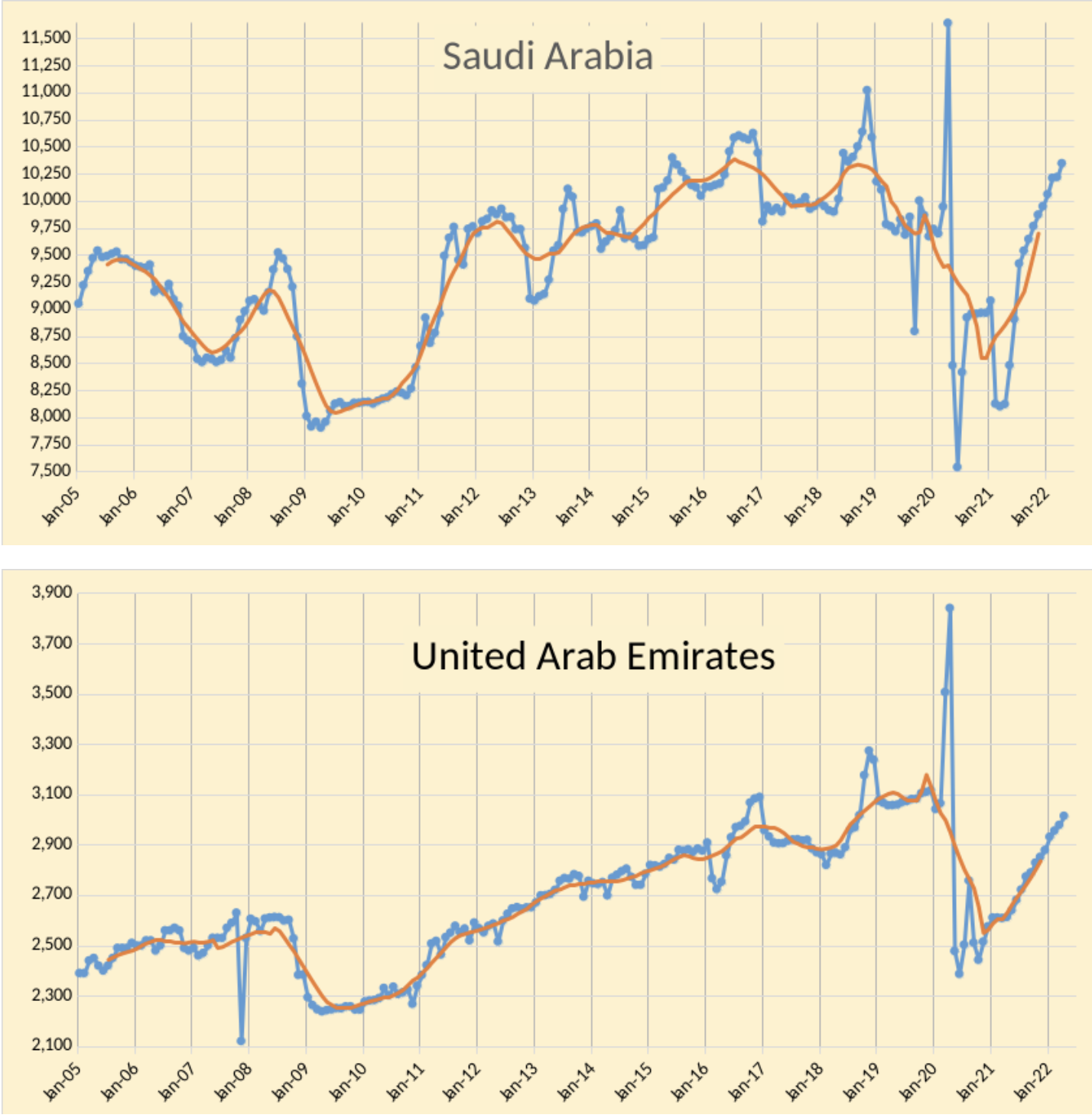 This has contributed to a global rise in oil prices with Brent crude oil reaching $112 for the first time in nearly a decade.
A significant part of it is due to a rise in demand, but supply is also artificially being held down with global production currently about 5% below 2019 levels.
Data shows 97.4 million barrels a day were consumed in 2022, down from about 102 million barrels in 2019.
There are concerns this artificial strangling of the global economy is due to Russia manipulating Opec, of which it is now a member.
Russia and Saudi Arabia went head to head against each other in 2020, which can be seen above by both Saudis and UAE showing they can easily and instantly increase production by 10%-20%.
A huge price crash in oil prices followed however, and so it looks like Saudis are now trying to keep Russia close.
That's at the expense of Europe in particular which does not produce enough oil to supply its own market, unlike the United States.
So Europe is seemingly shopping for new friends, with the German chancellor Olaf Scholz visiting Senegal.
This is a country of 17 million people near Guine and that whole lush and green stretch in western Africa.
They apparently also have a lot of gas, which they can bring to Europe, with this seemingly so being the beginning of EU energy diplomacy.
A very rich Europe that has an economy of $16 trillion, or more than 20 times that of Saudi Arabia.
So these price levels probably won't stay here for long because Europe has awoken, and what that means exactly, only time will tell.