The amount of assets in decentralized finance (defi) dapps has fallen 40% since October, down from 10.2 million eth to 6.4 million.
That's worth $12.5 billion currently, while all assets in defi amount to $50 billion, halved from $107 billion in November.
That's one of the biggest drop in defi following a -60% crash in eth's price from $5,000 to now under $2,000.
Downpayments in defi may have contributed to that crash as overleveraged borrowers paid off their debt due to a fall in the value of collateral.
Much eth therefore may have moved to tokenized dollars or in cold storage, with the crypto stock market likewise showing a fall in assets under management (AUM).
Crypto ETFs saw an outflow of $141 million last week, with total assets under management down to $38 billion, their lowest point since July 2021.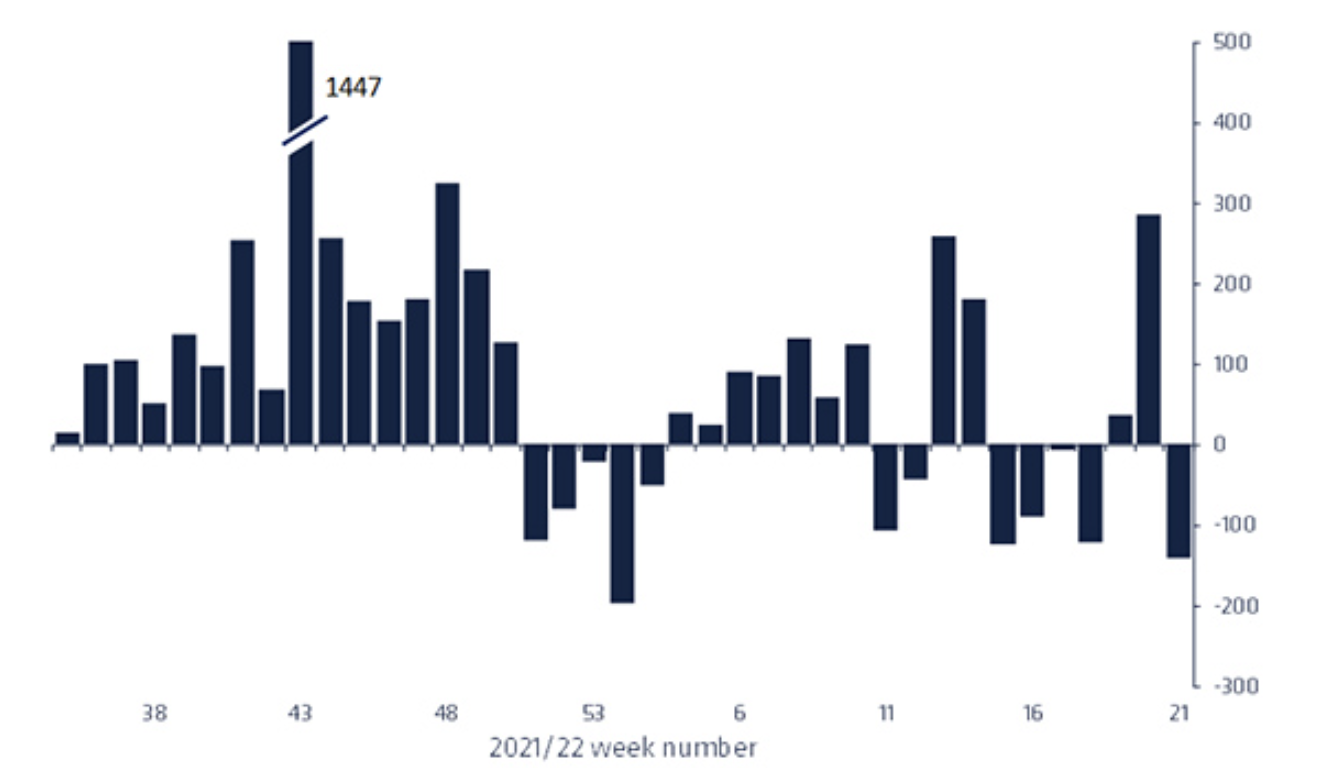 The week prior saw an increase in investments, but it looks like stocks have been somewhat quiet since November last year following huge inflows from corporate investors.
MakerDAO continues to dominate in defi with 2.1 million eth, while Compound, Aave and Uniswap all have about 750,000 eth in their smart contracts.
In combination these four account for about 80% of all ethereum in defi, giving a long tail as decentralized finance sees its first bear.