The New York senate and assembly has passed a bill to ban bitcoin mining unless it uses 100% renewable energy, with it now up to the Governor Kathy Hochul whether to sign or veto.
Making this the first time in the west that an industry is discriminated against ostensibly due to climate change, rather than a neutral cross-industry policy being applied.
Suggesting there's some sort of crypto and tech bias in the banking capital of the world that is unrelated to the actual problem of climate change.
The bill intends to apply a moratorium of two years on Proof of Work based mining in addition to "a full generic environmental impact statement review."
"If this bill becomes law, New York will be forfeiting the unique opportunities Bitcoin mining provides for economic growth and the proliferation of renewable energy," says the statement by a new entity called Single Issue Voter, with that issue being bitcoin.
The bitcoin network isn't caring very much however, with the hashrate unmoved even though a bitcoin mining pool, Foundry, claims New York's share of their pool users has already dropped from 20% to 10% in anticipation of the ban.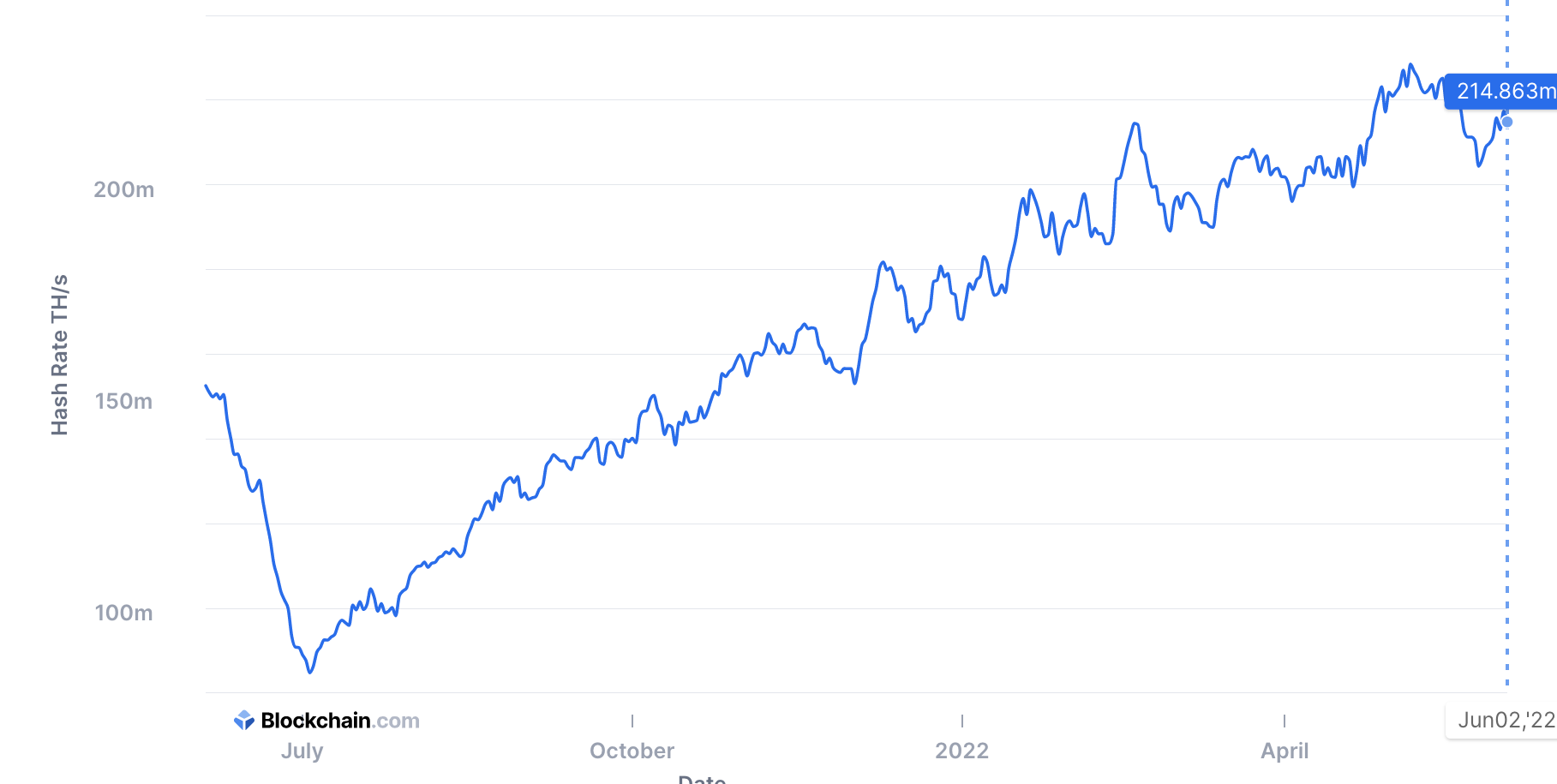 "New York State joins quite the short list of authoritarian regimes like North Korea, Sudan, Syria, China, and the Crimea region of Ukraine to ban bitcoin mining," says Kevin Zhang, the SPV at Foundry.
The risk for New York however is that such ban will politicize climate change, a topic that is taken very seriously by miners, especially those based in USA.
Because although climate change is a problem, it is a problem for all industries, and any climate change related measures should therefore apply indiscriminately.
Otherwise public support for such measures will fall because climate change is being used as a cover to attack an industry for reasons unrelated to climate change.
That's shown by the fact no industry is 100% renewable, and if making such request is reasonable, then all industries should be required to be 100% renewable.
What beaf New York has with bitcoin, we don't know fully save that the state is home to all the global banks with which crypto competes.
But, if they were giving the actual reasons, then at least serious and neutral issues, like climate change, wouldn't be dragged through the dirt.
Using climate change as a cover however is beyond selfish as these spineless 'law makers' dare not face the public and actually put the argument as to why they really want to ban bitcoin mining.
The reason being each and everyone of them is on the payroll of bankers who took over New York in the 70s and clearly have not yet relented bureaucratic power now half a century on.
Bitcoin doesn't care though, but climate change affects us all and so any politician that abuses it should be reprimanded and severely for playing with fire.
Because whatever bitcoin might add to climate change, is nothing compared to the loss of public trust in the intentions behind climate change policies, which can potentially lead to the public dismissing the issue entirely.
The only way there will be buy in for climate change policies is if neutrality is applied. This decision by New York therefore is dangerous as it attacks the wide consensus on climate change, which this space shares as this paper contributed towards such consensus developing by arguing whether it's happening or not, we all want clean air and clean water.
So making it a divisive bill with unknown consequences and more dangerous than even climate change itself as such politicization may prevent us all from moving together to address it.
For those reasons, the governor should veto this bill, if she has any say at all from the grip of banks, and New York should instead put forward an industry wide bill to address the matter, that includes at least tech datacenters, aviation, shipping, and all contributors to climate change, including households.
The exclusion of tech datacenters in particular reveals the color, except they're necessary while to these usually very rich lawmakers, escaping inflation through a fixed hard asset is unnecessary because they can't stealth tax the public then, while themselves sheltering in all the vehicles that banks provide them.
At least 'unnecessary' is an opinion one can hold however. They should argue they have the right to dictate what is and isn't necessary, and then they can semi-legitimately pass it. Instead of camouflaging like lizards while playing with the fire of climate change.