Elon Musk has not tweeted for about a week despite much going on as corporate media likes to remind us.
He is presumably on holiday, some beach somewhere, maybe even mingling among commoners as many matters of the world… the speculation and the tongue twisting, school and the 9 to 5, give way to sunshine.
It is the first summer in two years when we are fully free again to roam the seas. And so, the work savings of a year to be spent in a few weeks.
Because some may say we are to party while the world burns, but the world has always been burning.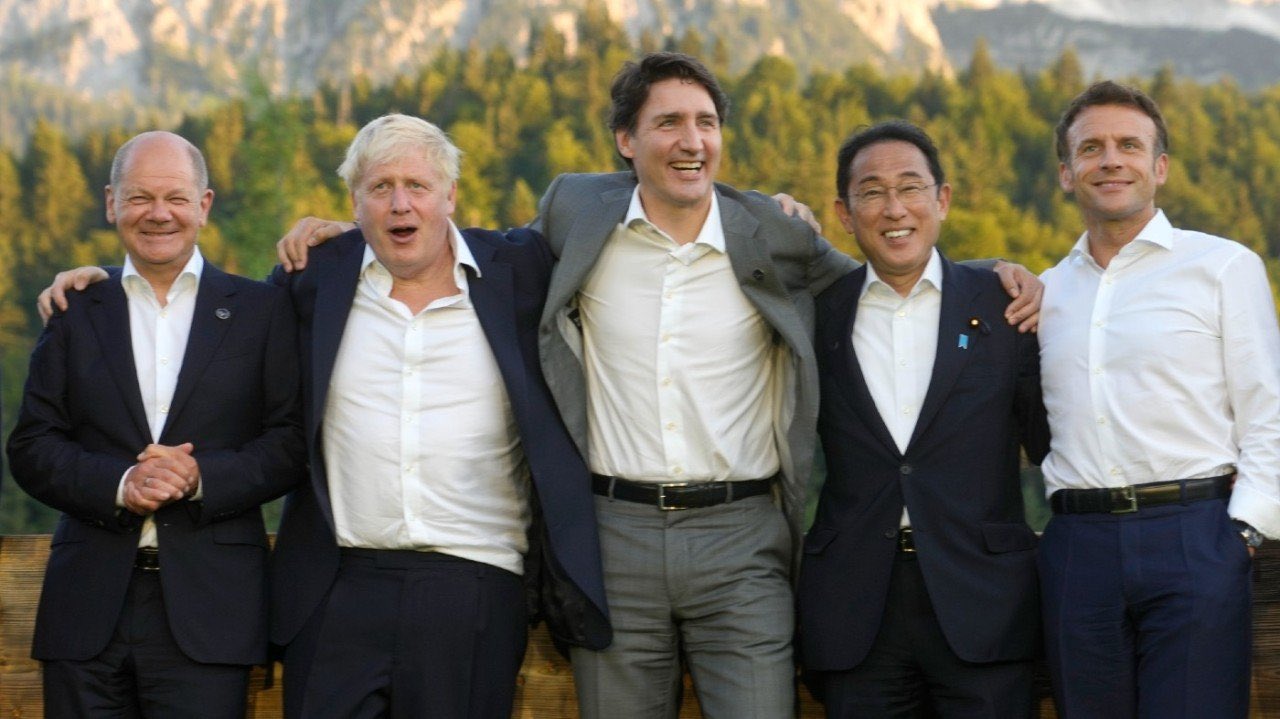 For we are doing well. Better in fact than perhaps ever. It may seem otherwise as naturally we focus on problems to solve them, but Europe in particular may have a new energy.
It was only in our lifetime when Berlin was divided in half, families were physically divided, and Europe too. Now, the Poles are going on holiday, enjoying the great summer sun of 2022.
And though their three neighbors may have to go through the last gasp of fascism, is there truly any doubt that liberalism has triumphed, is triumphing and will triumph too?
From Durraco to Brindisi, by boat. Then train to Napoli. Boat there to Cagliari in Sardinia. Off, by boat again, to Valencia. Train to Bilbao, with a boat around France to Portsmouth, then Landan. To only start down again to Amsterdam by boat, Hamburg by train, Switzerland and back home, by plane.
All because we are free, and lucky, though we did work extremely hard in this Europe to make this luck.
In the future perhaps we will be afforded a journey to Shanghai, through Turkey, by train and boat, then around LA to NY, all train, to boat again home, all nowadays presumably in less than 90 days.
But, it is not too clear we are too free there, for now. Some like the past, not this wonder of a globe united as one mankind.
For we quarrel but, we are ultimately one human species. We like power games and jokes at expenses, but is there a case to be made for a European dream, shared by all, even in Shanghai?
Is there a case to be made for the exploration age in our world, as we work to explore new globes?
Is there a case in fact to be made that there is glamour in globalization, a joy that nationalism can never provide.
Our space is very global, with 84 bitcoin nodes still beaming from behind the great firewall.
Our perspective is grand too, the exploration of the vast universe, because we may well be the highest intelligence not just on this earth.
And so any quarreling is temporary for there is no alternative to our vision, there is no better vision. Thus we have the energy, we have the drive, and we have the ambition.
The rest can follow or not, but after so much turbulence, there's clarity. We earned it.
There was a time just a few months back when we still may have been unfree today, but the media did its job – finally – and parliament did its job, so England opted for Liberty.
And thus two years of love denied must certainly make this the summer of love as courtship is finally allowed again.
Two years of no holiday may also make this the holiday of years. And they say inflation. Well, we can spend again.
Though plenty in bitcoin are a bit poorer now, and in stocks. But they did get richer first, a lot richer.
It is also crypto that sues the Securities and Exchanges Commission (SEC) now as Grayscale goes to court to fight the regulatory capture that nonsensically denied the Grayscale ETF.
No Happnings in Holidays, Hopefully
There's much happening in crypto, even too much. But it is mostly developments on old stories.
3 Arrow Capital (3AC) apparently owed $1 billion to BlockFi on $1.33 billion bitcoin and GBTC collateral. The bitcoin collateral was easily liquidated, but the GBTC discount led to some losses.
3AC is now to be liquidated, and with it perhaps this minute by minute look at 3AC movements which in the end appears to have had just $3 billion in assets under management.
$2 billion liquidations are just another day in bitcoin, but you add hedge fund to it and it's some happening that bears keep milking to no end.
Compare it to MT Gox going under in 2014, which at that point was some 90% of the crypto trading market, and this happening looks very tame.
But you wouldn't be able to tell from all the chatter. The end is instead nigh, doom is everywhere, and these leaders party at G7.
Maybe they know something the doomers don't? Maybe the economy is actually booming, with any contraction being artificial as it accounts for inflation which itself is artificially high due to oil and gas being so much of the weigh.
The very poor maybe have it worse, but we're in full employment and so maybe they haven't had it better in decades because now at least they can buy the expensive gas, while before they couldn't afford the cheap oil.
And the war in Ukraine is hopefully being quarantined to Donbas. There was a rocket outside it, but that war seems to have gone a lot better than it could have gone.
Besides, we're not in the wrong here for once. So, the war doesn't have a culturally darkening effect as it slowly will in Russia.
So maybe it's time to get a pint, go to the beach, and wait for it all to blow over. Just hodl, ignore the bears, and enjoy summer.
While bitcoin trades 24/7 therefore, we won't cover it for much of July to encourage others to enjoy the season.
Whether that's through a bike trip across Europe or indeed America or whatever other continent you're in – or want to be. Through a boat trip, or maybe even plain walking.
Or to see your family, to just spend time with them, or indeed even to see what being bored is like again – though the graphics outside are awesome so you might as well enjoy them.
Whatever you want to do, some time off is vital to a sense of wellbeing, because problems never end and so you might as well enjoy not having any problems for two weeks or three. No happenings for a bit, on the beach, hopefully at least.
Because stocks and bitcoin, though they'll go up and down and maybe down more than up, they'll still be fine in the end.
Any losses can be recouped again in good time, but summer of 2022 won't come back again. So we hope you all get to enjoy the sun.