Numbers unseen in years are now quoted as sufficient for network fees in ethereum, the biggest smart contract platform, with just 4 gwei being enough for a transfer.
Network fees have dropped below 20 cent per transaction for a simple transfer, with even high priority transactions falling to just 17 cent.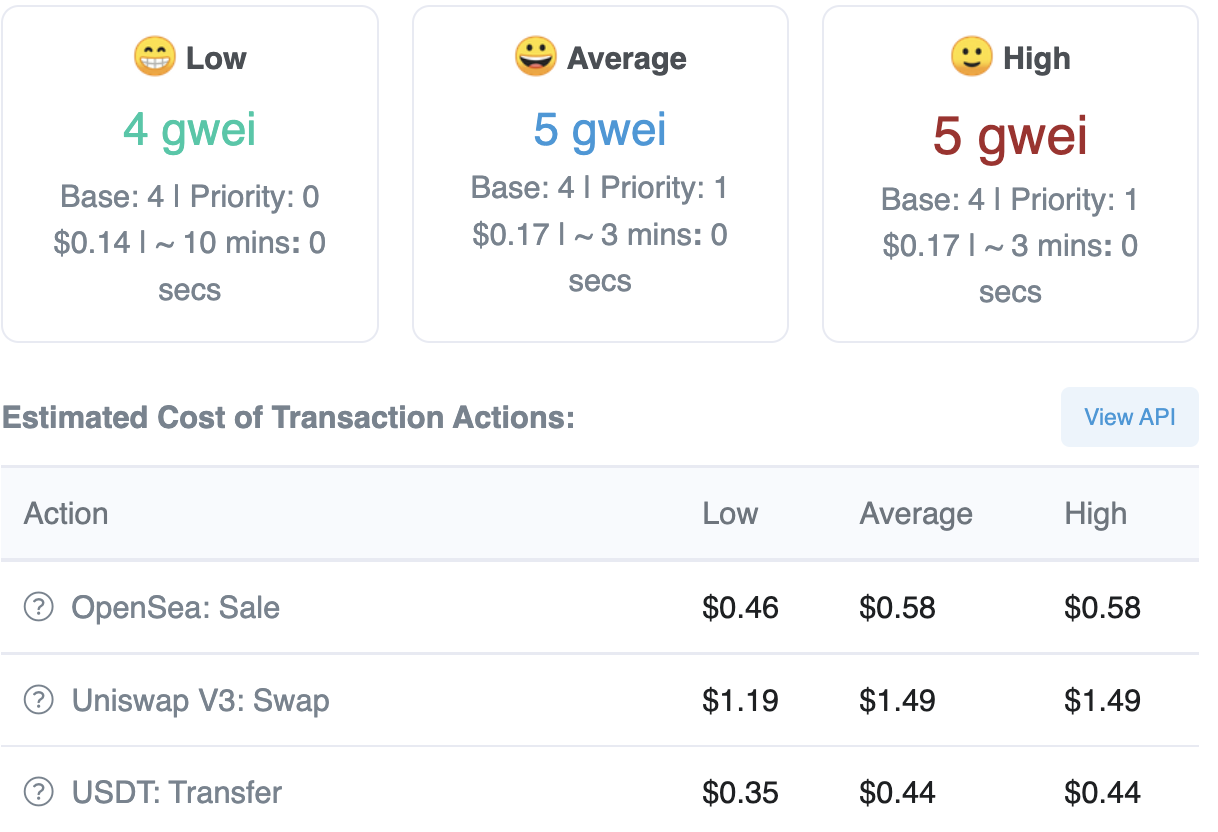 NFT minting and complex token trades on Uniswap are now below $1 for the first time since Defi took off.
That's while the ethereum network continues to process more than one million transactions a day, a level it has held since May 2021.

Due to ethereum's limited capacity, significant demand of above one million transactions a day is not easily shown on the chart, except the one tracking fees.
They rose to as much as $200 per transaction during the peak of the Defi and NFT boom in May 2021, indicating an all time high network demand.
But have since fallen significantly with ethereum currently operating once again within its capacity, thus lowering fees to pennies.

Interestingly however Google searches for ethereum seem to have stabilized at 25 out of the 100 reached in May 2021.
That may indicate that eth is currently at the bottom range as transactions too have somewhat stabilized above one million a day.
After a huge fall in price, therefore, we have been getting some sideways action, which may well change once the Merge upgrade kicks in as if these levels of demand are maintained, the slash of new issuance by 5x may change the demand and supply balance.
That's especially as even at these low fee levels, eth is still burning close to ◊1,300, removing from circulation more than half of staking rewards.