The ethereum network has successfully upgraded to full Proof of Stake (PoS) with a participation rate of 99%.
13.7 million eth are currently staking and receiving network fees, with 51 pending validators waiting to join the 427,000 active validators.
In an indication of the smooth transition, etherscan shows blocks as normal, with it looking like nothing has changed, but they are PoS blocks, not Proof of Work (PoW).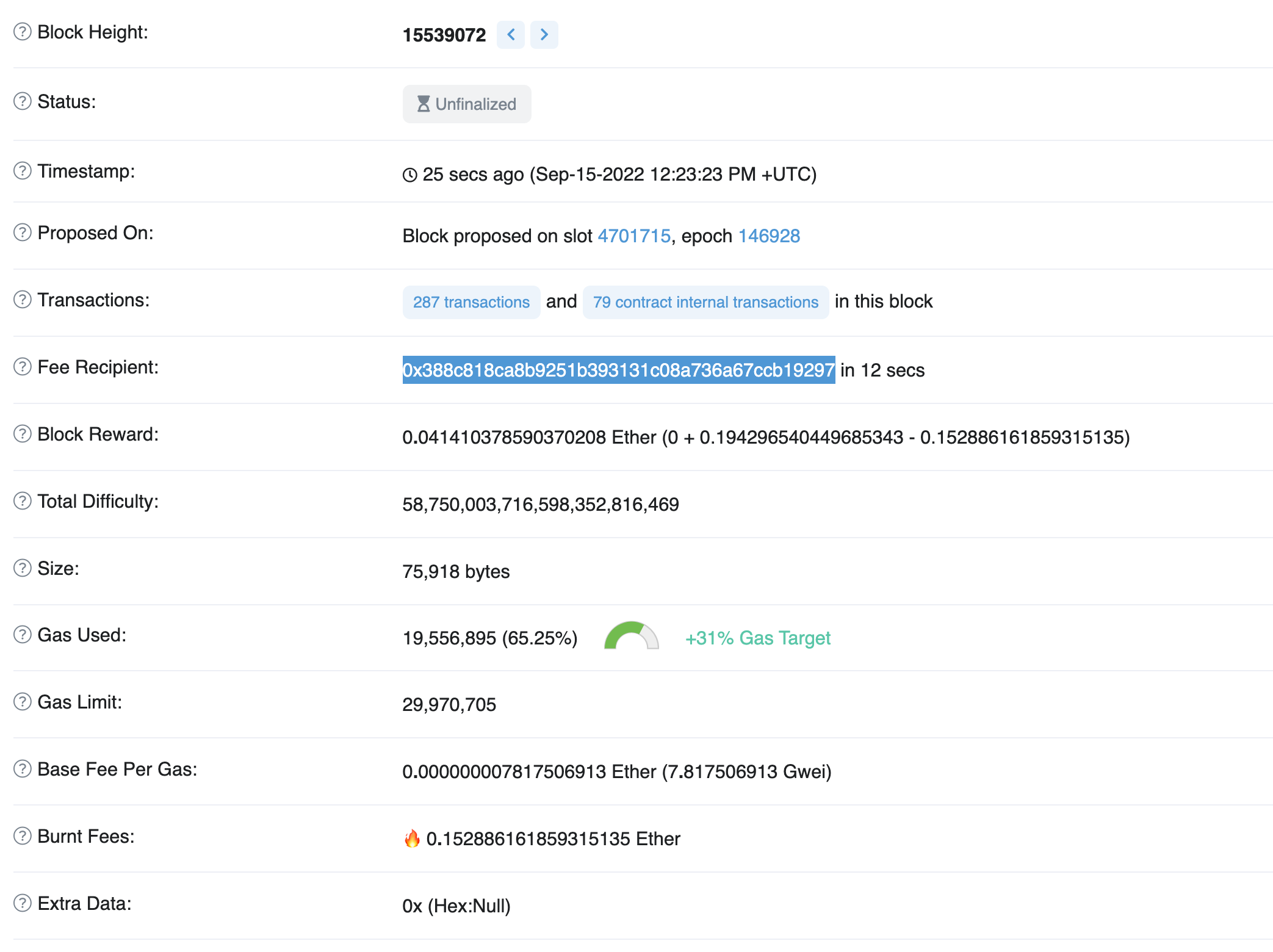 This interface looks familiar, with little having changed except we have slots and epochs, we have a total difficulty which seems to be frozen, the staker's address, and then the rest is pretty much the same.
There are no reported problems regarding any dapps or any other infrastructure running on ethereum. It's as if nothing has happened.
For miners however, everything has changed. Just a few hours to go little buddy, says one before the merge while pointing to his near breaking down GPU.
The end of an era, seems to be the preferred phrase, echoing wider on-going historical events as the Queen gives way to the King.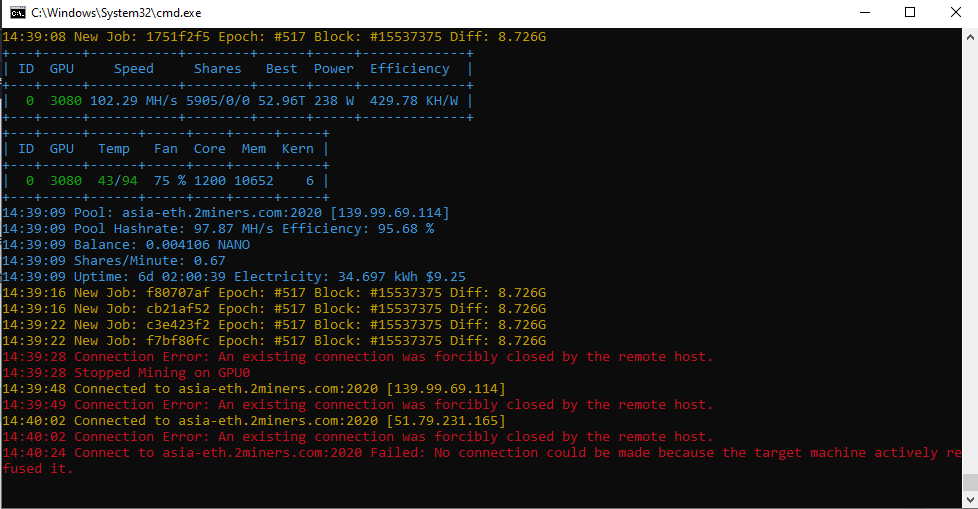 The transition here too has been as smooth as it can be. The bots, in the deep pipes, just stopped taking orders from some terminals, and began taking orders from some other terminals.
So eth is dead. Long live ETH! Although some of it has gone as Ultrasound claims the supply has reduced by about 100 eth already in the past circa five hours since the merge kicked in.
Current stakers can't bring their rewards to the market. That will happen during what we'll call the Unlock Upgrade, in six months or so.
Currently, therefore, there is no new eth supply coming to market, so dropping from about $20 million a day, to zero.
That's a huge change, yet price is a bit down, and the ratio is a bit down for the day. The fog of markets as it were, with the transition likely to be felt very gradually.
There is no PoW network running currently, at least not one we could find. The EthereumPoW team plans to launch sometime within the next 24 hours.
They'll be listed on some prominent exchanges, but ethW's price is down to $28, primarily because they're adding some weird central command multisig for fees.
Yet, someone somewhere might still be mining, and maybe even some people, but the Proof of Work coin is now bitcoin.
F2Pool, which has been with eth almost ad initio, and has engaged in some games, now plays no more. They apparently found the last block, and this is its message:
"You make the commitment and nature will respond to that commitment by removing impossible obstacles. Dream the impossible and the world will not grind you under, it will lift you up. This is the trick."