Bitcoin's hashrate has recently reached a new all time high of 234 Petahashes per second on Sunday, and though it fell to 225 on Tuesday, it's up again to 229 on Wednesday.
Iran is thought to account for some 7% of bitcoin's global hashrate, with many miners, primarily from China, relocating there.
These recent hash moves could be related to suggestions the internet in Iran is being cut off, but they appear to be too small for a total cut-off.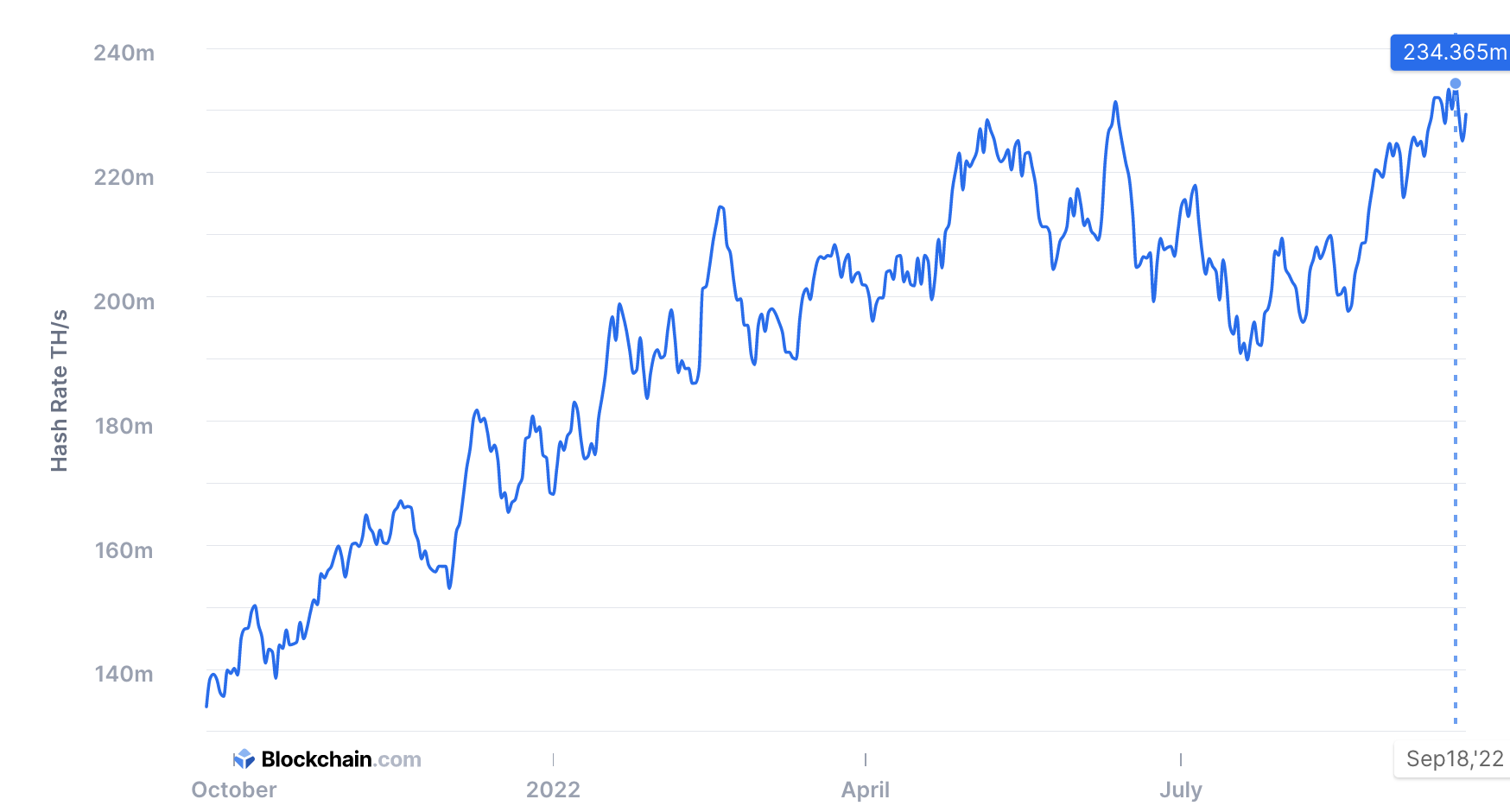 Instagram and WhatsApp was suspended in Iran following some of the biggest protests in years with NetBlock stating this is the most severe restriction since mass protests in November 2019.
The cutoff at the time was somewhat reflected on bitcoin's hashrate, but so far the internet blackout is not so severe, with some suggesting only some sites have been blocked, rather than the entire internet.
Whether the playbook will repeat however remains to be seen with the sudden uprising in the past week being against the religious police, a state organ that enforces hijabs.
That religious police has been under criticism within Iran for some time, with Iran itself also giving vibes of changing culturally.
The visual internet nowadays, where video dominates in peer conversations and reactions, shown by the rise of TikTok and other apps, is flattening the world so to speak.
That subtle and gradual change has clearly reached a certain level, which is why in part we've been in favor of closing the chapter on those 70s matters, to open a new one because regardless of whether the government there has or has not changed, society clearly has.
These protests therefore may well leave a lasting mark, regardless of whether they fully succeed, as a new generation rises and has different views on a religious police.
Which ultimately polices with consent, of course, regardless of whether it is a democracy, dictatorship, or theocracy, and the public there clearly no longer quite consents fully to the strict puritanism that was accepted by previous generations.