Stocks in Europe and US, as well as bitcoin and ethereum, have suddenly turned red with bitcoin back to just below $19,000 after briefly crossing $20,000.
The dollar strength index moreover has just crossed 114, a new decades high, with its recent rise potentially related to gas prices in Europe rising.
Dutch Gas futures saw a jump at 3PM from €183 to €211 as news developed of seismic activity at the time of gas leaks in Nord Stream 1.

What exactly happened is not clear, but some suggest Nord Stream was attacked, though some speculate there could have been some earthquake activity.
Sabotage has not been ruled out by German or Danish authorities, while Ukraine speculates it was a "terrorist attack" by Russia.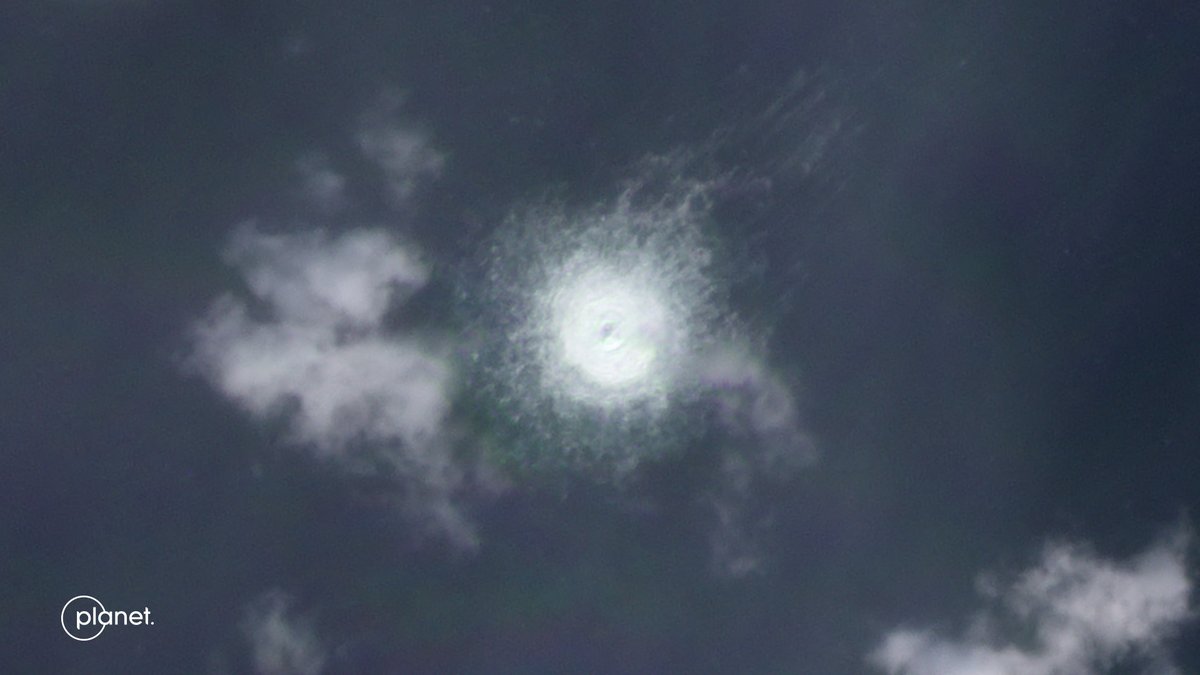 The damage occurred in Denmark's exclusive economic zone (EEZ), with Denmark being a Nato member.
Meanwhile Russia is holding referendums in the occupied areas of Ukraine with suggestions that Kherson voted 96% in favor of becoming part of Russia.
Just last week Russian state media stated polls indicate only 65% of Kherson residents are in favor of being annexed by Russia.
Now however an Iraqi 'observer' in St Petersburg has stated that the vote went without incident. Russian media 'reports:'
"Voting in St. Petersburg at referendums on the issue of joining the Donetsk and Lugansk People's Republics, Kherson and Zaporozhye regions to Russia took place in accordance with international standards, no violations were recorded, said an observer from Iraq, president of the NGO 'Akkad for cultural exchange between Iraq and Russia' Nabil Abdullah Kayat Al Kayat."
So all these regions have voted to be annexed by Russia with 97% in favor according to this 'referendum' which does not even attempt to keep up pretenses.
Meanwhile Gazprom and Naftogaz Ukrainy are mired in a legal dispute as the former claims they do not have to pay Naftogaz Ukrainy for gas not delivered and due to sanctions Gazprom can't have a fair hearing either in the International Arbitration Court or in Switzerland anyway, and if Naftogaz keeps on then Gazprom might 'sanction' them.
This legalese technicalites is speculated by some to be a potential motive for any potential sabotage at Nord Stream as it could give Gazprom an excuse to claim they are not liable for damages for breaching contracts in failing to deliver gas to Germany because force major.
Yet the matter is highly sensitive as an attack by a foreign power in the territory of a Nato member is most serious.
Which is why so far no one has officially claimed this to be the case, yet somehow we're back to talking about Russia and gas when both were being forgotten as gas kept falling.
Bringing attention to that, in itself, may well be a tactical motivation, but no gas was flowing through the pipe and it seems unlikely matters would be escalated to Article 5, if there's even any evidence for it in any event.
The best response would be "tanks for Ukraine – especially German ones," a Ukrainian official says, while pro-Russian social media accounts try to blame US of course.
America however has plenty of means to engage it allies short of sabotage, with Russia better known for carrying out clandestine attacks on European territory, including in Berlin as well as that 'famous Cathedral' of course.
No culprit has been named, however, with it to be seen whether this attempt manages to pause the decline in gas prices.
But, Europe is apparently weighing whether to cut off Gazprom from Swift. Just how that would work exactly considering Russian oil is still flowing, is unclear.
Yet, there has been a significant incident that could potentially explain the sudden turn of assets to red after a day of green, and although it might not affect markets directly as no gas was flowing, it does bring the tensions once again to the front of attention with it to be seen what Germany's investigations conclude and how it responds.