Bitcoin is up close to another $1,000 today even though stock futures were red, and despite a dip of just $100 on market opening that saw Nasdaq down 2%, bitcoin went on to touch $21,000.
Ethereum was more bullish with it hardly moving down on market opening to rise further to $1,540 and beyond while Nasdaq slightly recovered to still -1.54%, before further gaining to -0.63% while eth neared $1,600.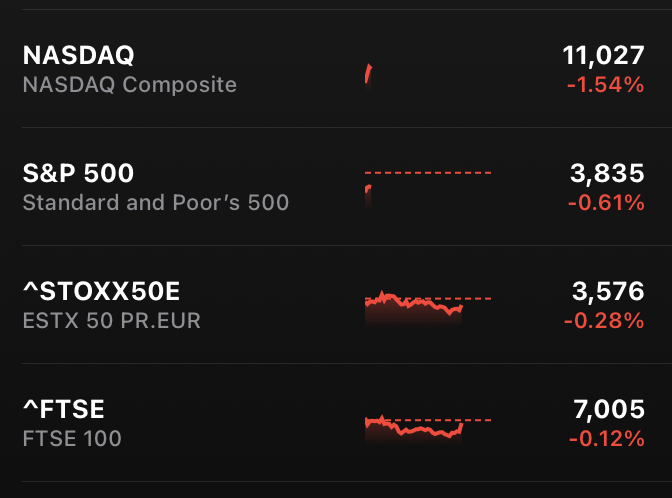 Making this an interesting episode as there were some concerns about how bitcoin would react on opening considering its gains.
The way it did react seems to have been to largely ignore stocks, save for to respond to some still correlating traders when the four months of sideway indicated there isn't much of a correlation anymore.
Not least because Nasdaq is currently being affected by some missed earnings from tech giants like Google, which partially blamed crypto for it.
But bitcoin and eth don't quite have earnings as such. The fortunes or misfortunes of Google therefore don't necessarily translate as bitcoin is not in the advertising business.
While some tech giants are, like Facebook, Twitter and so on, and thus Nasdaq is reflecting that, not least because Google is part of the index and it fell 7.85%.
The dollar strength index however has fallen below 110 for the first time since September, opening room for speculation that maybe it will fall even more.
Bitcoin and DXY tend to correlate, but correlation does not mean causation with it not too clear the movement of which exactly causes the movement of the other.
A new study that looks at the effects of M2 money supply in UK and Japan claims it influences bitcoin, stating the "bitcoin price negatively affects M2."
That makes it an interesting result, but arguably both countries are too small considering bitcoin's global nature, with a more holistic study needed that includes at least the euro and the dollar.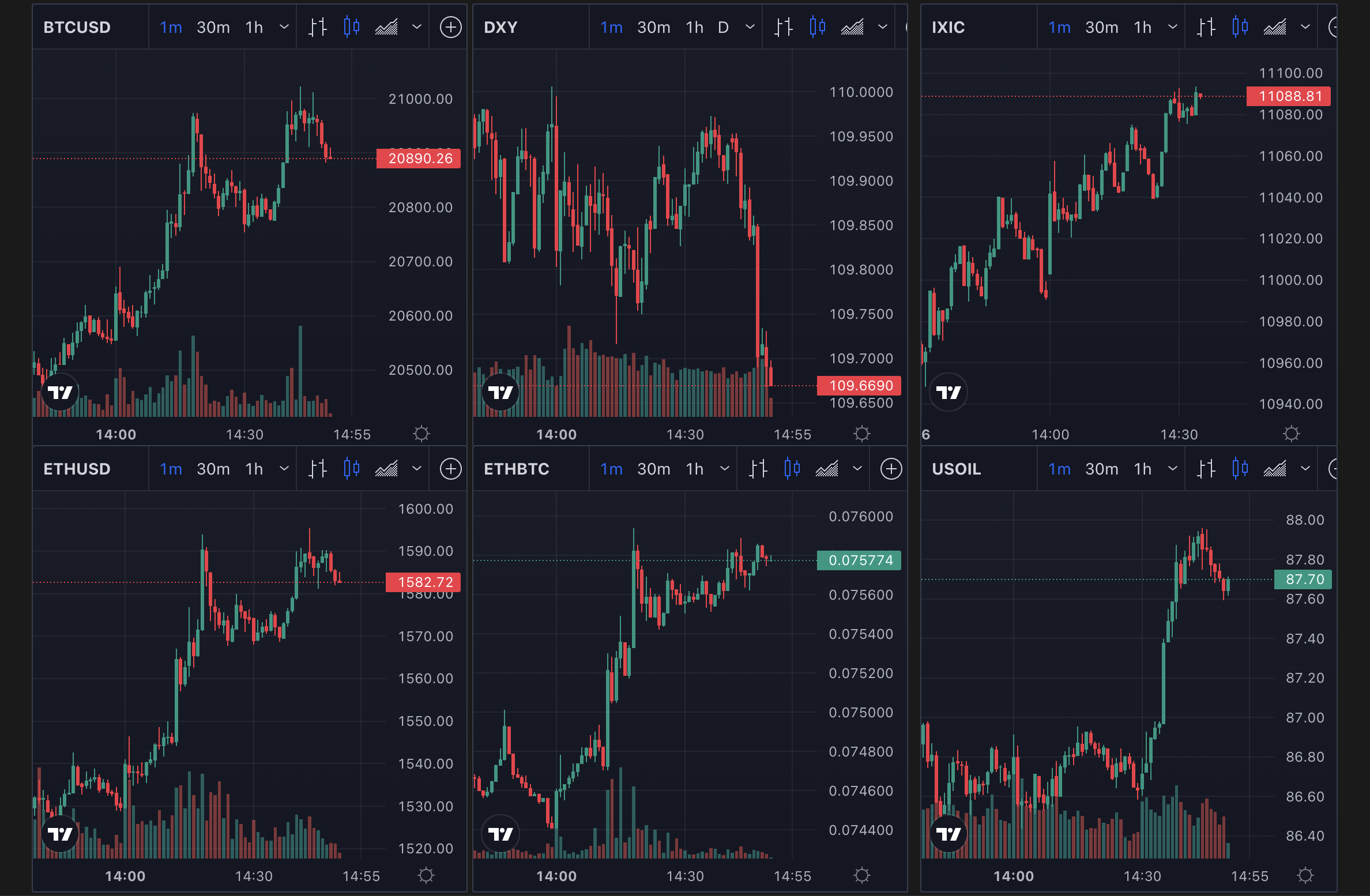 Another reason for this bullishness might be that bitcoin has crossed an indicator, the 9, 27 EMA on the 1D chart, which rarely occurs.
The breakout is being compared to April 2019, and some to even 2015, with the question of course being why was this indicator crossed.
A change in sentiment, due to a four months long sideway, China capital flight, bitcoin no longer caring about stocks – and hence thus neither about Powell – might be some of the reasons.
Some wonder whether the new British Prime Minister Rishi Sunak, who has stated he wants to make UK a crypto hub, has also contributed to this rise. We doubt, because his plans were long know, but it maybe adds to it all.
It is probably however more something like this meme, which should be a bit familiar to cryptonians that have gone through a bear previously.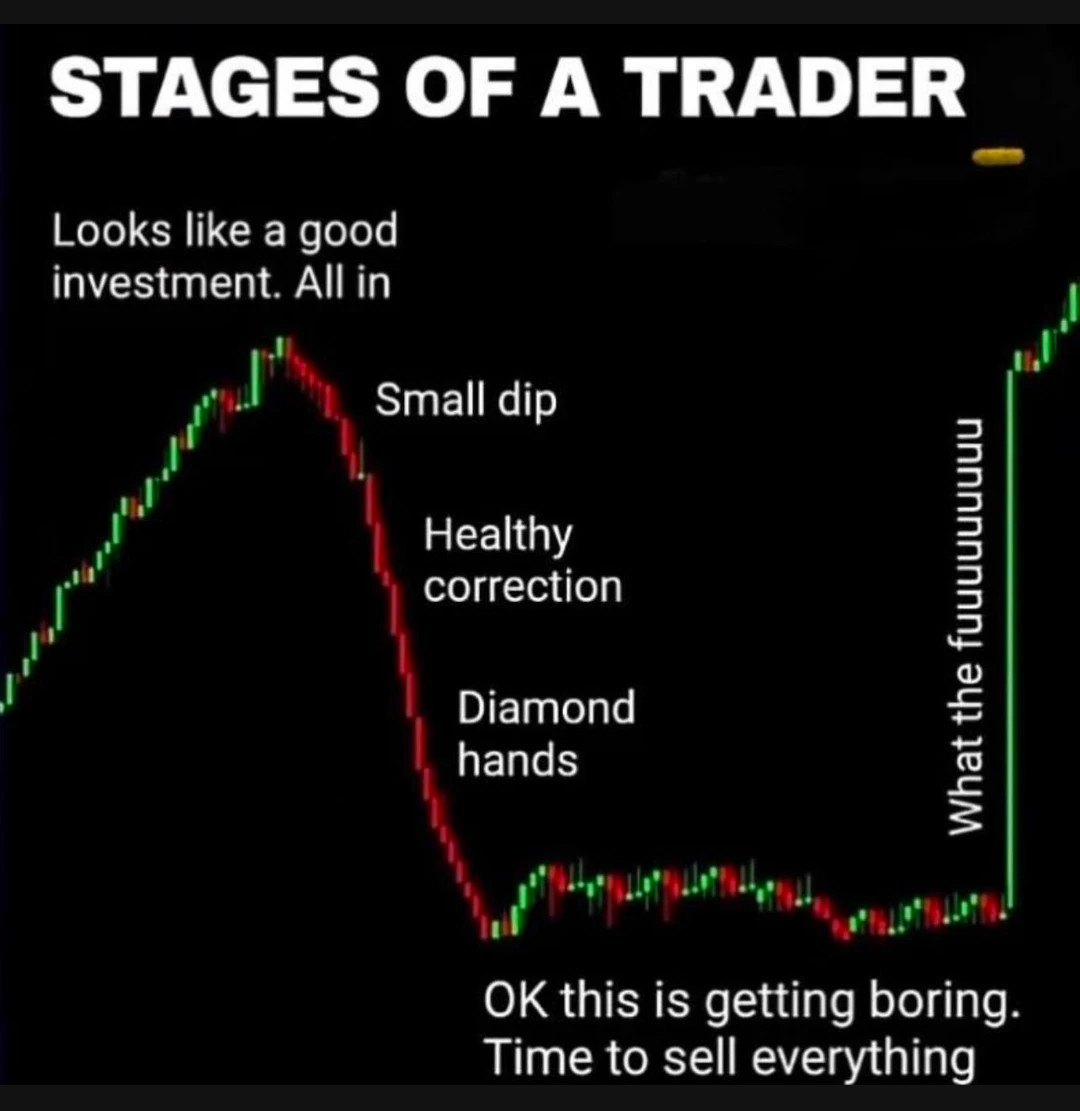 It did get boring, but things can move fairly quickly in crypto, with some sense of excitement very notable today as finally they're not as bored anymore.
That's whoever is left of course. The rest of the world is not quite paying any attention. More so, they're dismissing this whole thing:
"The reality is, the current form of crypto has become a small asset class that is kind of irrelevant in the scheme of things."
So said Daniel Pinto, el presidente of JP Morgan Chase in an interview on CNBC. Which is nice because we thought that whole bank was just Jamie Dimon.
It's so irrelevant in fact that the el presidente himself has to say it is irrelevant, learning nothing after years even while some of his bankers probably trade crypto more than sell interest rate cut 'hedges' to pensions when everyone knew their only way was up.
So, did he do it? All this weird green that has everyone uncomfortable because we all are edgy on whether it might fall and yet all sort of think it might not, not properly anyway?
Who knows. Every little help, helps anyway so he can go into the mix too as the feast of Halloween nears, and with it bitcoin's 14th birthday, giving some reason to celebrate because even if this goes nowhere in the near term, it's nice to get some niceness at least once in a while.
So enjoy, what only time will tell, whether the holders have done it again and whether we get to laugh at bankers once more too, right after we become utterly, completely irrelevant.