Litecoin has suddenly spiked to above $80 from about $60 with the crypto largely maintaining its gains as it trades at $78.
It remains far below its all time high of $400, first reached in December 2017 and then May 2021, showing this crypto has stagnated.
But the recent spike has sent its price to the highest level since May this year, the only crypto to do so this far.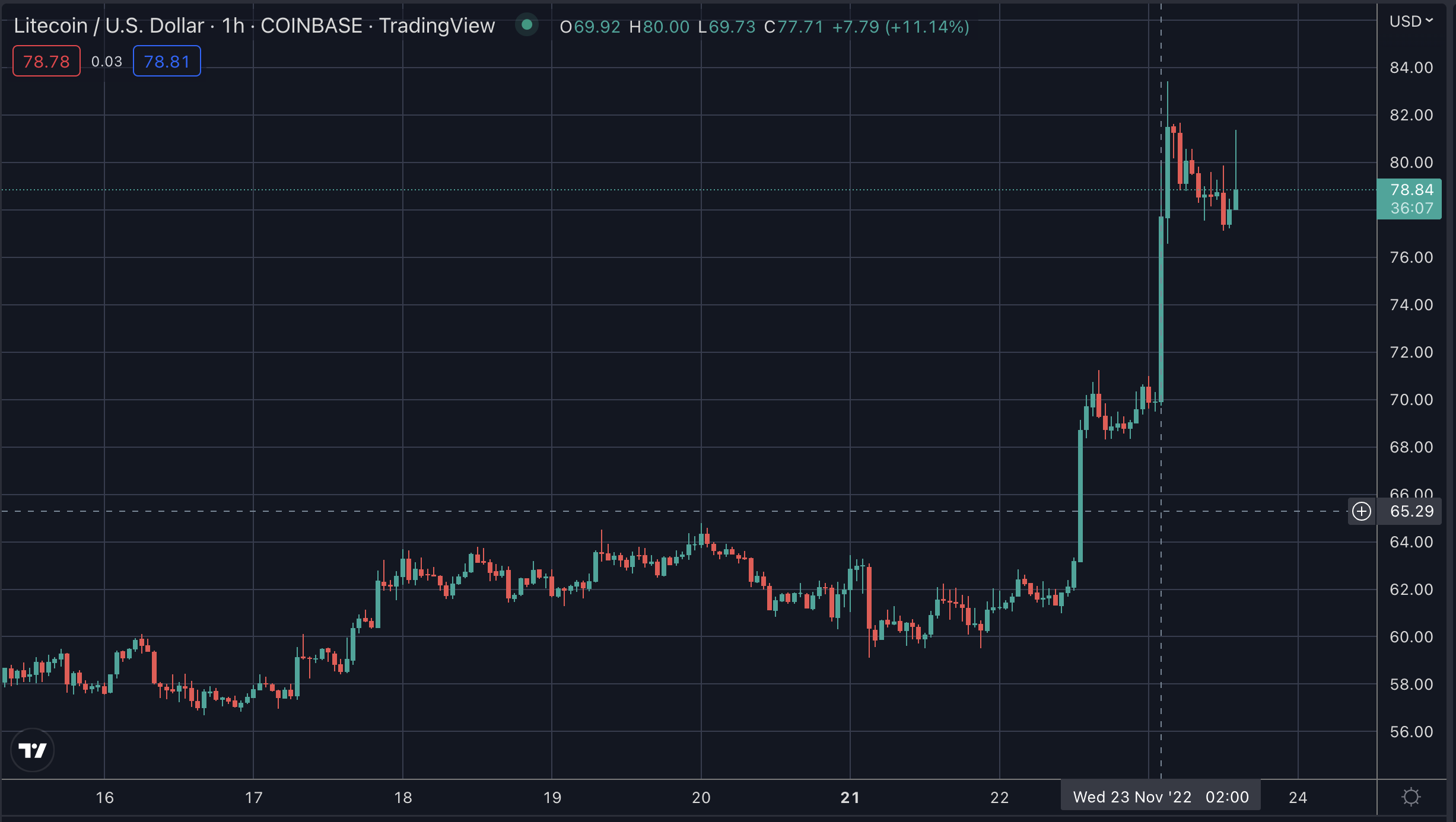 Just what happened exactly to cause this spike is not too clear, but the bitcoin bull Michael Saylor made an off comment on Friday in regards to leaving aside whether something like Litecoin or other Proof of Work coins are a commodity. He said he did not want to get into that discussion.
That was translated to Saylor stating Litecoin is a commodity, and then the Chinese whispers turned that into Saylor will buy Litecoin.
So its price is up, with this being a small currency that has a market cap of $5 billion, and has a halvening design similar to bitcoin's.
Its halving is in about 250 days, so that would be this summer in July. Litecoin usually pumps during that halving, and then is never heard of again until it randomly jumps.
This currency has shown some staying power however. Many of the class of 2011-13 have gone off memory, but dash spiked too about 15%.
Now that's a name we have not heard of in a long time. It used to be everywhere especially in 2014 until circa 2016, and then kind of disappeared with its market cap at just half a billion currently as the crypto never kept up.
Whether this suggests a return of the 2014 boys is unclear, but cryptos overall have seen a slight recovery recently.
Some over-excitement in some of them is just how these sentiment changes work with it possible that crypto is ready to move on from FTX and LTC just happens to be the one that is first at ping ponging in this session.