While the money supply is contracting in both the United States and Europe, China's printer is at full swing.
It has added about 24 trillion CNY over last year, worth $3.5 trillion, bringing their M3 money supply to 266 trillion CNY.
At the same time the value of CNY crashed against the dollar to a decade low, crossing 7.3 yuan to USD for the first time since 2008.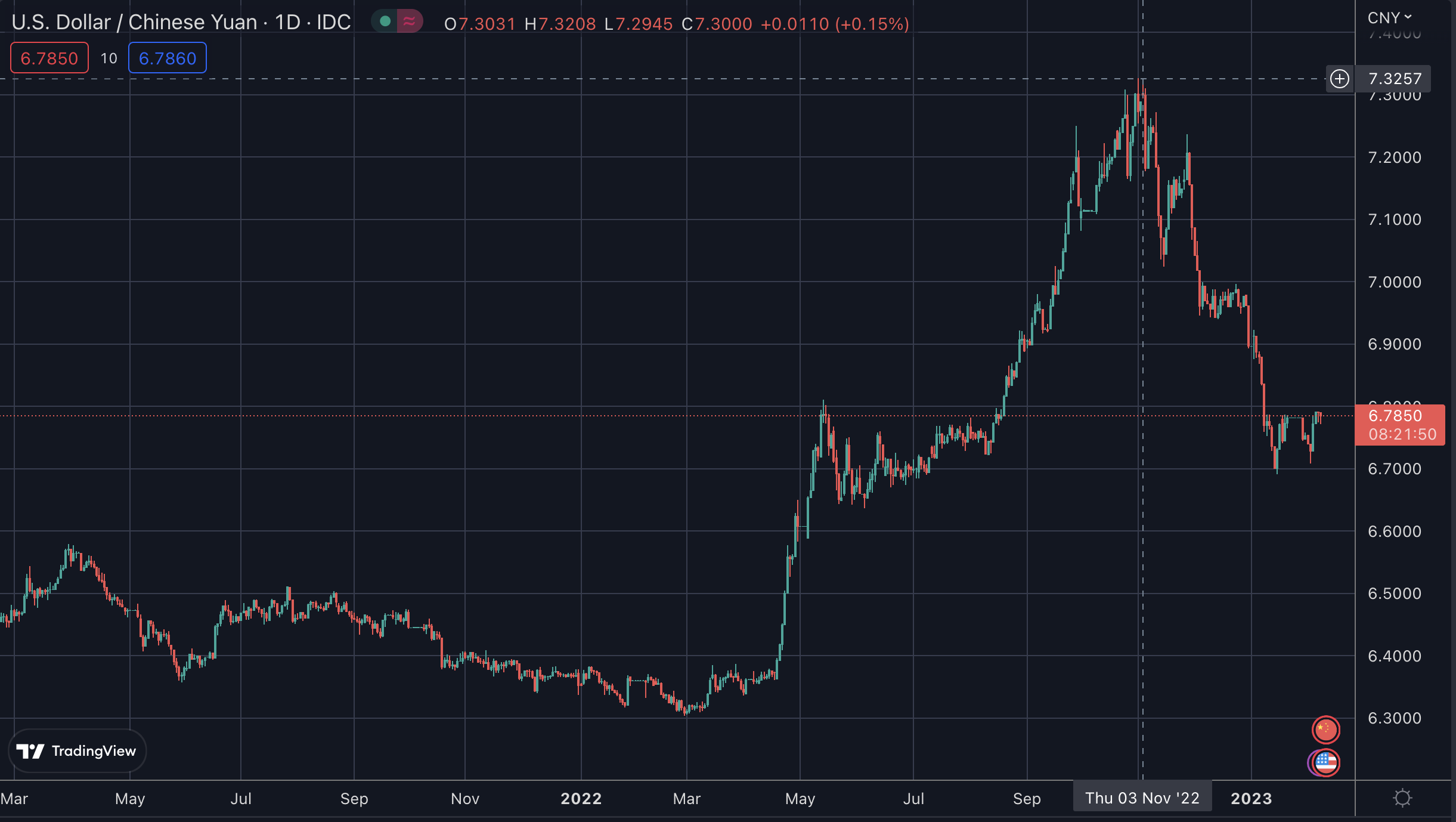 China has added about half a trillion dollars worth of CNY just in December and January with some $100 billion of it injected right before their lunar new year.
The People's Bank of China gave out CNY779 billion of one-year medium-term lending facility loans with an unchanged interest rate of 2.75 percent, worth $132 billion, and has continued since.
Just last week it carried out 66 billion CNY worth of seven-day reverse repos at an interest rate of 2 percent, amounting to nearly $10 billion.
A slowdown in the US and European economy may add to China's troubles, which was already shocked by corporate defaults and some small banks going under.
The flight of foreign capital, that may now again be hesitant to return after the balloon incident, could make any recovery even harder.
China therefore might keep printing and they may lower interest rates further, but they're not the only one adding liquidity to global money.
The Bank of Japan "has injected +$631.5B," says Gordon Johnson, an analyst at GLJ Research.
He claims overall across all central banks, there has been a "net injection of +$653.027B over the past 2 months."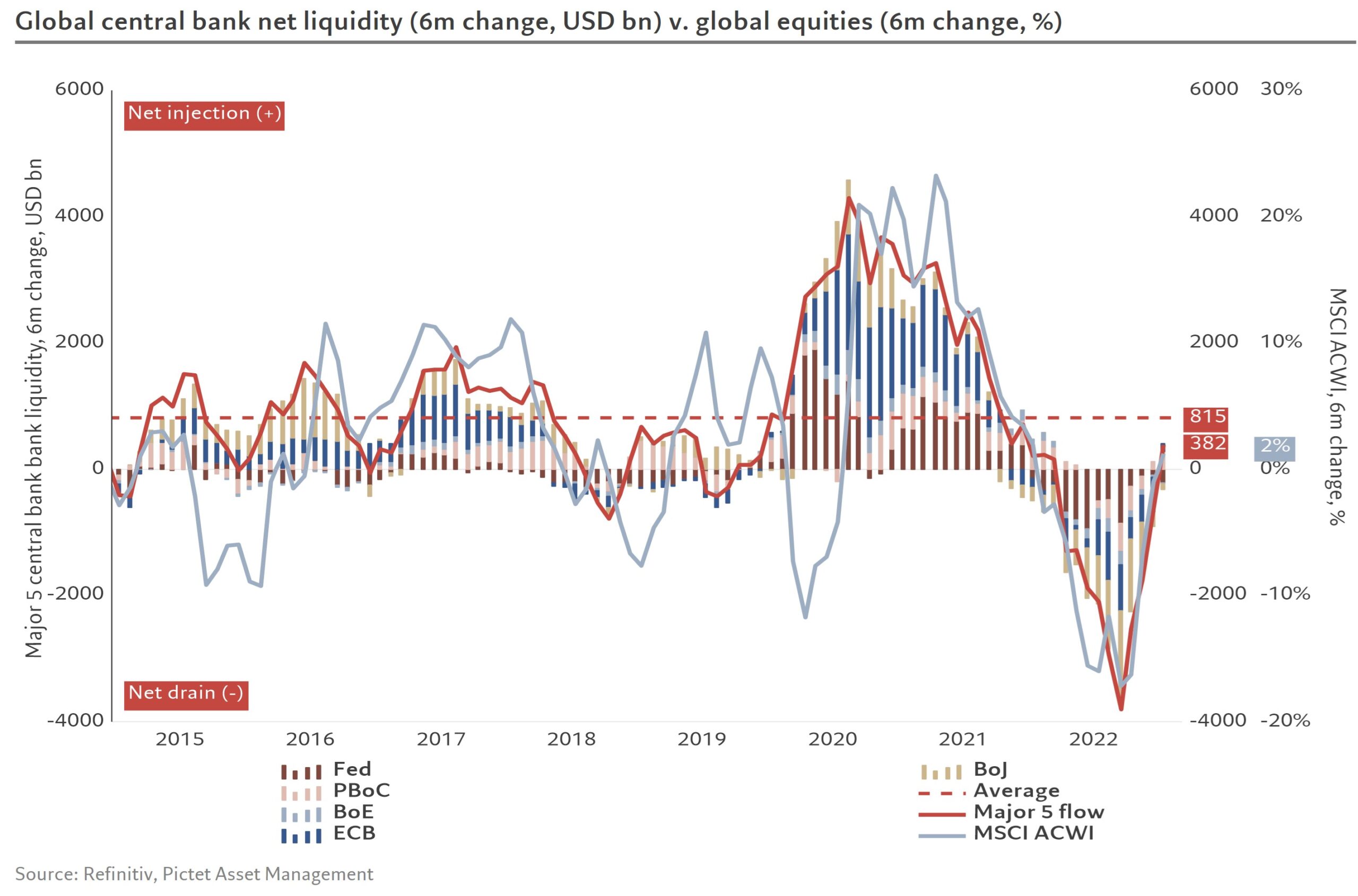 The unprecedented expansion in 2020-21 quickly gave way to a likewise unprecedented contraction through 2022, but now we have a very sharp V that has brought net liquidity in the positive this year.
That shift may explain the recent rise in crypto and stock assets, with Nasdaq seeing one of its most volatile day this Tuesday as bears and bulls fight it out.
The latter gained some courage after Fed's chair Jerome Powell re-stated inflation is coming down. Bears however are resisting, but don't fight the Fed they said.
It just so happens there are many Feds and they have been pumping, but risks in the short term outlook remain as Fed's liquidity crunch has probably not quite cleared through the system.
It's a cautious bull therefore for now, and yet in a similar money supply related cautious atmosphere in 2019, bitcoin still doubled.