Oil prices have fallen to their lowest since '21 with WTI crude oil dropping to $66 while Europe's Brent crude dived to $73.
Both were down by some 7% earlier today, slightly recovering to $68 for WTI and $74 for Brent as of writing.
That's amidst a very red day for stocks earlier today, which too are seeing a recovery, but the oil price fall has been a trend for now many months.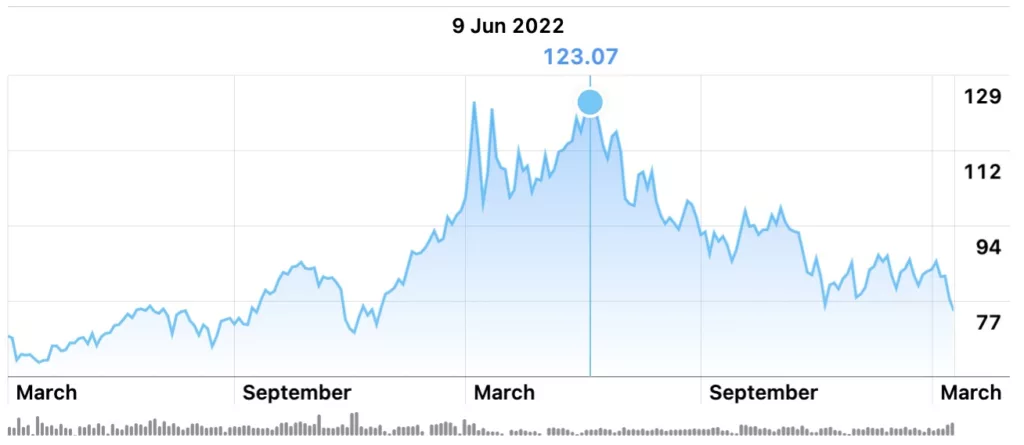 Oil peaked in June at close to double the current price, with the inflation rate also peaking at the same month.
Inflation is now down to 6% in February, continuing its decline over 6.4% in January and 9.1% in June to bring it to its lowest level in close to two years.
Most expect inflation to continue falling, potentially adding pressure to oil prices amid systemic changes brought down by electronic cars and the rise and rise of renewables.
In the short term, these new data might also add pressure on the Federal Reserve Banks amid an uncertain market that for the first time in months is almost 50/50 on whether Fed will hike or otherwise.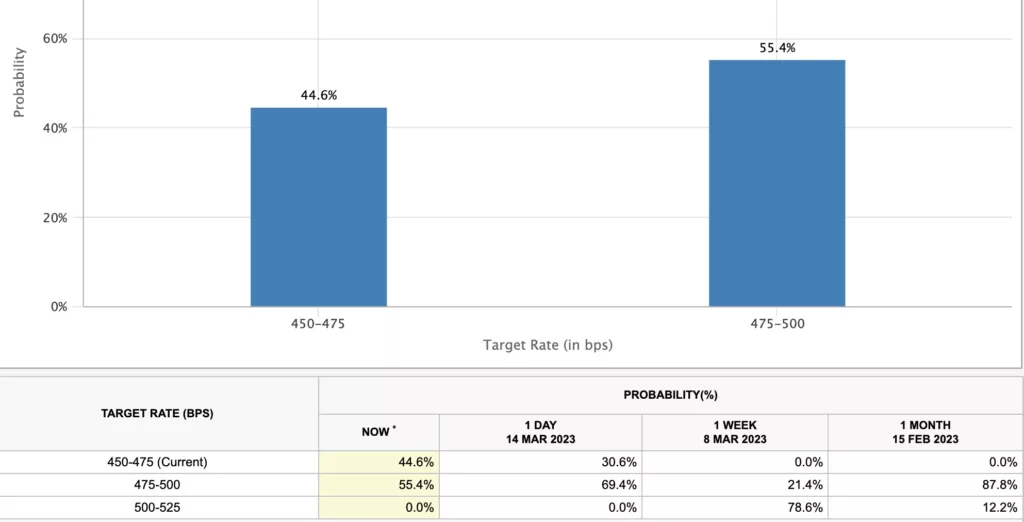 No one in the market expects a rate cut, even though some are raising the possibility, but 45% betting on no hike is a very new development that indicates Fed is at the end of rate hikes.
Fed wanted to then keep rates at these high levels for some time to engineer effectively a new economy that has the cost of borrowing at 2%-3% over the medium and long term, but whether events will accommodate their plans remains to be seen amid some banking jitters.
In addition, with inflation now almost at the same level as interest rates, it may soon fall below it, especially as much of this inflation is now due to rising rents which itself is caused by the rising interest rates.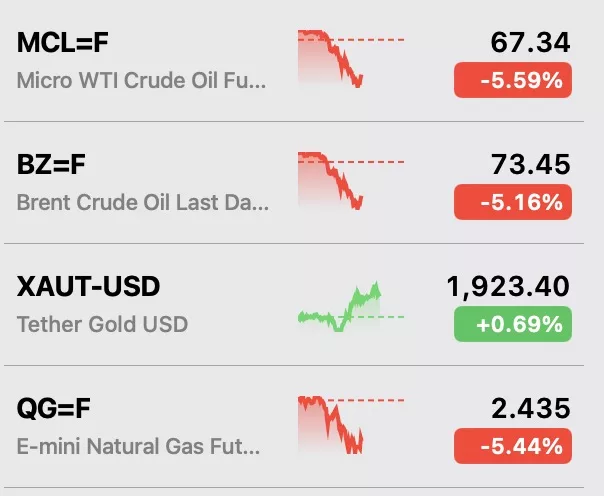 This policy of high rates therefore might be starting to become untenable, not least because tens of thousands are being laid off their well paying jobs because of it.
Nonetheless, unlike in Europe, US politicians have basically said nothing even though there are questions to be asked regarding Fed's dismissal of pressure signs in the tech sector as it only affecting the tech sector.
A sector that so happens to have driven most of the growth in the US economy over the past decade, and a sector that happens to be the most innovative with it at the front of some transformative new technologies.
Hopefully it hasn't been damaged too much, but New York has gone too far, and New York has been careless.
Now we brace to see its costs as the folly of central banking becomes visible to all with its yoyo-ing of the public up and down under the orders of a handful of banking executives that have been too deaf.